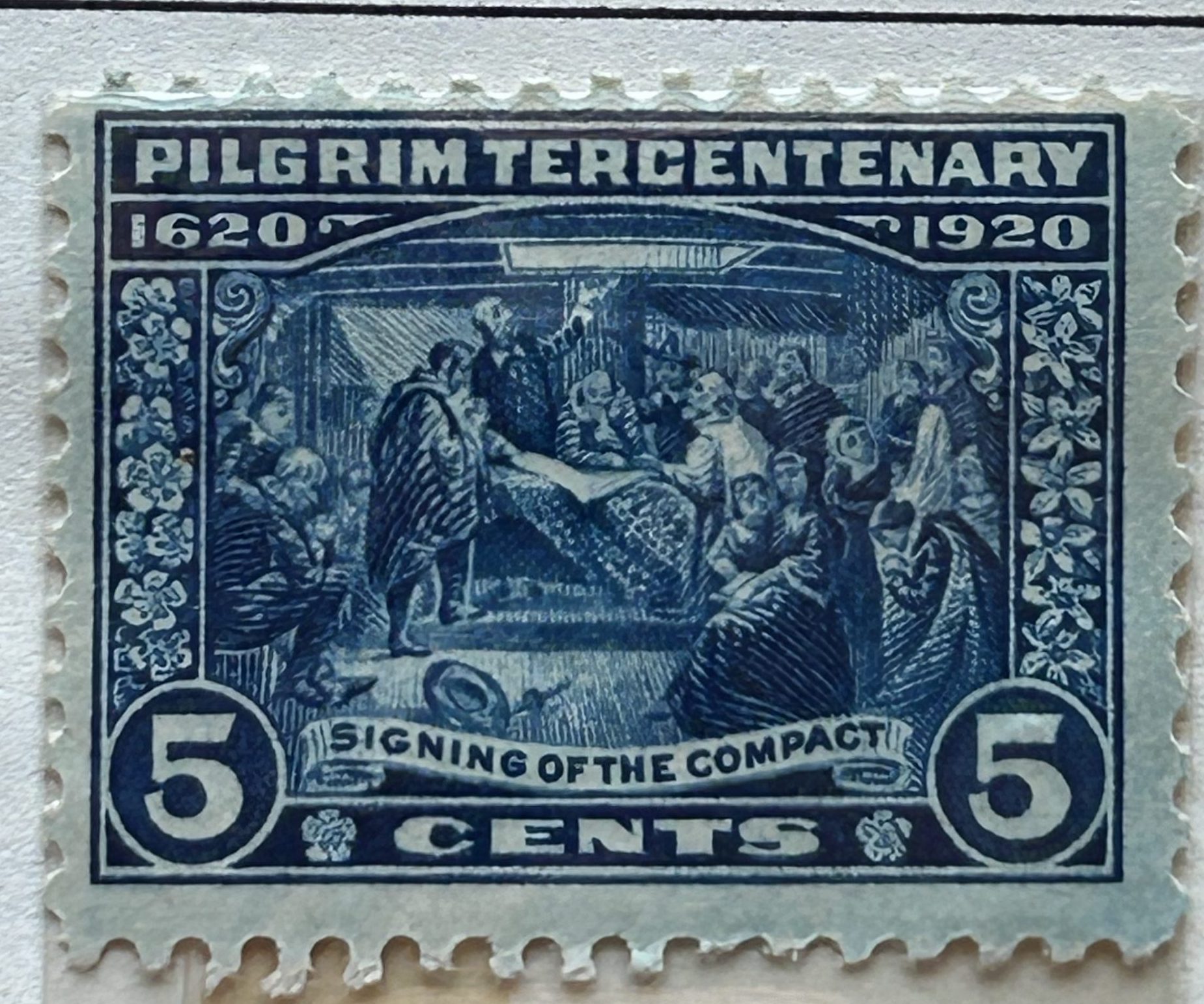 If you are able to go back far enough in your ancestry, you might find interesting – and indeed notorious – progenitors. It helps, as my cousin once said, if, "rather than spending our summers at the shore … we spent them in New England cemeteries."
This week's prompt credits John Billington with the dubious historical honor of being the defendant in the first jury trial held in the American colonies. It didn't end well for him
This week's prompt credits John Billington with the dubious historical honor of being the defendant in the first jury trial held in the American colonies. It didn't end well for him. He was found guilty of murder and sentenced to death by hanging. Not just by hanging, but he was hanged, drawn and quartered as the Mayflower jury of his peers found appropriate.
It seems Mr. Billington had a nasty temper, and blew his neighbor away with a blunderbuss (think 17th Century weapon akin to a sawed-off shotgun) over a land dispute that didn't go well. He had two children before his execution – otherwise I would not be here retelling his demise four centuries later.
I first learned of this bit of history at a holiday dinner attended by my brothers and the aforementioned (second) cousin. My mother's cousin (nicknamed Mickey) (we were schooled to identify her as a "second cousin, once removed), was then over 70 years old, and her mother, over 90, were also there. In addition to spending her productive efforts promoting world peace, Mickey had indeed spent a great deal of time researching the ancestors which we all shared. But in discussing whether she'd unearthed any famous people, she mentioned, among others, John Locke. But he couldn't hold a candle to the interest generated by revelation of the Billington family secret. The cousin from our generation asked, "What about John Billington?"
Neither Mickey nor her mother (called Grandma by some, and "Aunt" by me and my brothers) had a lot to say. They seemed reluctant to say anything, as if embarrassed by the story. Yes, they must have been thinking, we are descended from the Mayflower, but do you really want to know more? Do tell, we urged, and the felonious branch of the family tree was disclosed. The cousins of my generation regaled us with what they knew of this piece of history. Of interest to me, learning about this for the first time, was the amusement with which our generation took this story, an amusement which was completely lacking in the generation one rung closer to this tragic affair.
Over the years, I've learned that Billington has become more than a dry historical footnote. There's a house at Plimouth Plantation, the Massachusetts state park where actors in period costume portray characters from the 1620's, and say such things as "Ah yes, the Island of California" when visitors, like us, state where we're from. But when we asked a costumed character we later learned was playing Miles Standish, standing in front of what was identified as the Billington House, "Are you John Billington?", his three word reply said it all: "No, thank God!"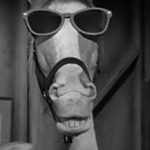 Mister Ed
Characterizations: funny, right on!, well written