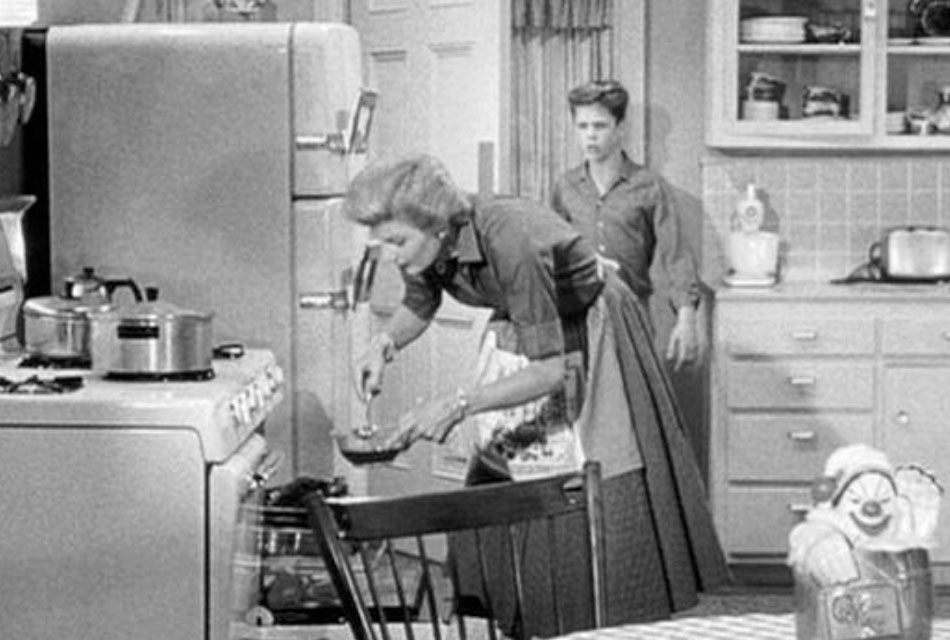 One of my brothers called our mother June Cleaver. He was referencing the television series Leave It to Beaver in which June (played by Barbara Billingsley) kept house, took care of Wally and Beaver, and catered to her husband Ward. I'm not sure if my mother enjoyed being teased this way or if she felt flattered by the comparison. Nevertheless, when anyone asked what she did, she labeled herself "just a housewife."
This Mother's Day, I salute my mother and all who understand and appreciate the importance and challenges of what she called being "just a housewife."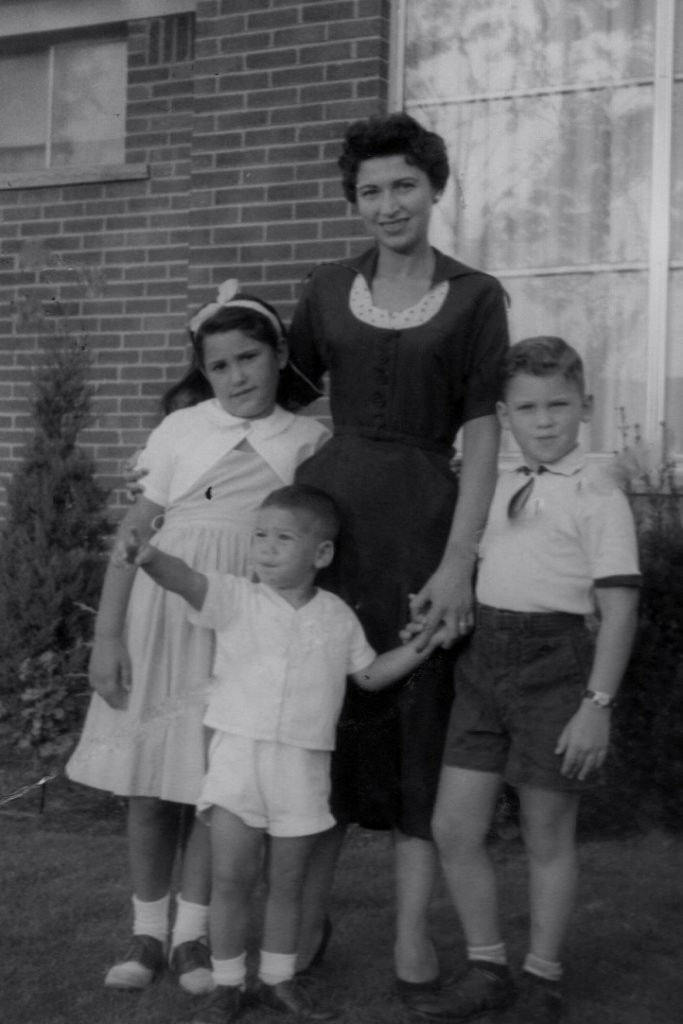 Growing up in the fifties, it was a given in my circle that mothers were the stay-at-home parent. Keeping house back then was far more labor intensive than it is in 2021. We did not have air conditioning, so open windows meant more to dust and vacuum. Until we got a clothes dryer in the sixties, my mother hung clothes out to dry and ironed them. Without the conveniences we now take for granted, things like dish washers and microwaves, meals were a lot of work.
But there were other expectations, at least in my home. My father worked long hours as a CPA, especially during tax season, to bring home the bacon. It was up to my mother to take care of all of our needs. I don't think my father ever took us to the doctor or dentist, attended parent-teacher conferences or school performances, led our scout meetings, or drove us to an activity (aside from my brothers' to little league games because he was the coach). The division of responsibilities was clear. Dad worked and Mom took care of hearth and home.
Once we were older, my mother sold Avon cosmetics when we were in school. She was actually good at it but I doubt she earned very much. While we once again teased her, saying "Ding dong, Avon calling," there wasn't much opportunity for a non-college educated woman of her era. She never thought she was smart enough to consider any career, even though she had been a good student who was kept from higher education because her father didn't think women needed it. It was only later in life, when her nest was empty, that she opened an art gallery with a friend and used her social intelligence to sell art and grow a business.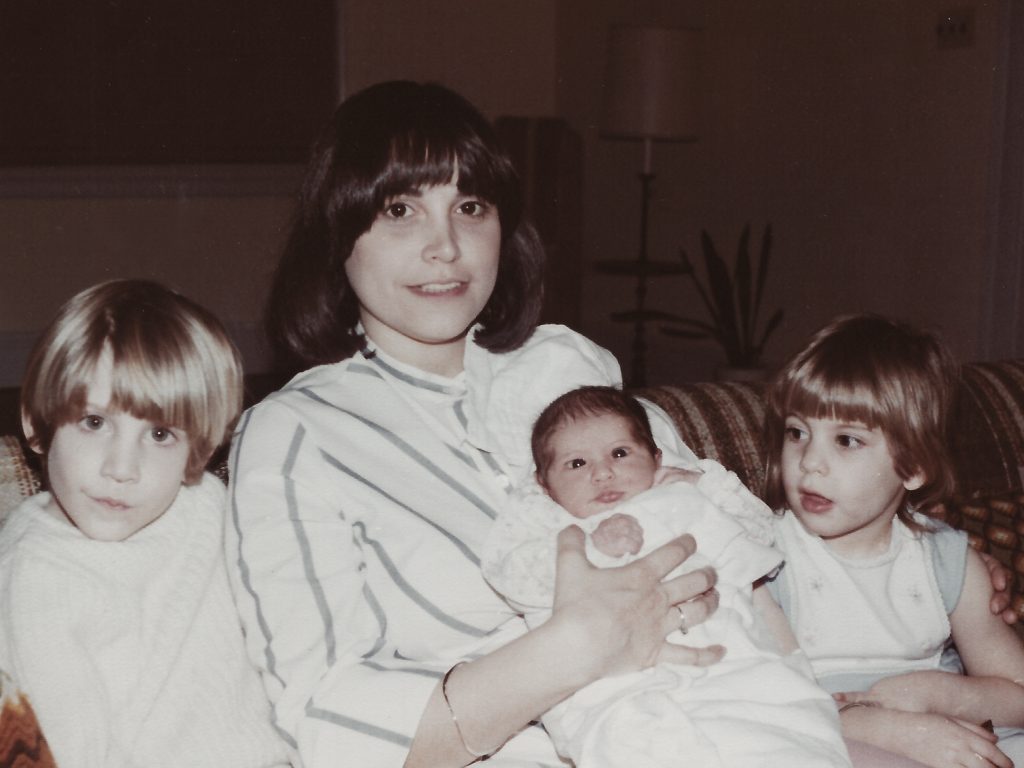 As soon as my first child was born, I was transformed into a stay-at-home parent. My life wasn't that different from my mother's. From 1971 until my third child started kindergarten in 1982, I was just a housewife. That was certainly a conversation stopper at cocktail parties. Even getting back into the workforce was a slow process, as I started out by becoming a preschool teacher, a job that afforded me the time to do all things related to the care and upbringing of my children. While my husband was much more hands-on than my father had been, even as I became a full-time worker as director of a preschool, the kids were primarily my responsibility. Luckily, early childhood education was a "family friendly" environment, which meant that any of us could take a personal day to attend to the needs of our kids. I found staying home with three young children stressful at times, but in retrospect it was a gift to spend those "magic years" with them.
None of my children had the luxury of being a stay-at-home parent. They all had careers before starting their families. Pre-pandemic, it took two income to stay afloat and both parents juggled their work demands and the needs of their children. Then COVID-19 hit and everything changed. Someone had to be the stay-at-home parent, and added to that responsibility was being a teacher and caregiver for their children. In most families, it was the mother who stepped back from her job to take on this responsibility. According to Fortune, millions of American women (80% of those who left the left the workforce) became stay-at-home parents.
"One of the main drivers of this disparity is the increased burden of unpaid care—shopping, cooking, cleaning, taking care of kids and parents in the household—which is disproportionately carried by women. Pre-COVID-19, women on average already did almost twice as much unpaid care compared to men. The COVID-19 crisis has added a very uneven addition onto an already unequal baseline. "
The pandemic has given new meaning to stay-at-home parent, with 40% of mothers and 27% of fathers adding what is a part-time job of 15 hours per week to their already busy workloads. This is a necessary and important responsibility. So, this Mother's Day, I salute all who learned the importance and challenges of what being my mother called "just a housewife."
I invite you to read my book Terribly Strange and Wonderfully Real, join my Facebook community, and visit my website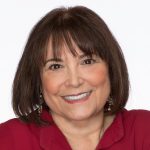 Laurie Levy
Boomer. Educator. Advocate. Eclectic topics: grandkids, special needs, values, aging, loss, & whatever. Author: Terribly Strange and Wonderfully Real.
Characterizations: right on!, well written