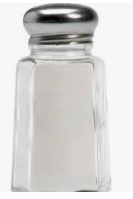 Spill some salt, throw it over your left shoulder. Step on a crack, break your mother's back, Break a mirror, seven years of bad luck. Don't walk under a ladder. Don't cross paths with a black cat. Cross your fingers for good luck (or if you were telling a little lie, but didn't want it to count).
As children, we encountered so many ways to accrue bad luck, if we believed all the old tales (they were called "old wives' tales", weren't they, perhaps growing out fear of old witchy women…look what happened in Salem, MA in the late 1600s due to fear and superstition). Can we take back that phrase and see with age comes wisdom? When my first child was born, I needed so much wisdom from older women to help me through.
Each ethnic group also has its own mythology. In Judaism, we don't name our children after living relatives, lest the Angel of Death get confused and take the wrong person. My grandmother's generation, from the "old country" in Eastern Europe or Russia was very superstitious and was always afraid to tempt the "evil eye". If a compliment was given, my grandmother would quickly put up her forefinger and middler finger, then spit twice between them to ward off the evil eye, who might cause harm to the complimented person (always a loved one).
Theater people have their own set of idiosyncracies. Naming the Shakespeare play "Macbeth" in a theater is supposed to cause bad luck. It is always referred to as "the Scottish play". We never wish another actor "good luck" before a show, but rather, the opposite: "break a leg"!
Ball players may wear the same underwear for days on end, or eat the same meal before pitching a game, if on a streak of good luck. As it becomes clear that a pitcher is throwing a no-hitter, those on the bench will move away and not speak to him, so they don't break his streak.
How about carrying a rabbit's foot as a lucky charm? I remember having one attached to my looseleaf binder as a kid at school, not so much for luck, but because it was soft and felt good to rub. I didn't think about the fact that it came from a real rabbit since it was dyed pink or blue! How about a four-leaf clover? We all need the "luck of the Irish" these days.
I tend not to be superstitious; but rather, fatalistic. I can control only the things within my power to control. The rest is up to the Universe. I can be a good person, try to eat well, exercise, maintain my health, be a safe driver (I remember from Driver's Ed we called it driving defensively). Yet so much is not within my power to control. Some is heredity.
I can take all the precautions necessary against the Coronavirus, but I still go to grocery stores and pharmacies, so I cannot know if I may come into contact with it, despite my best efforts to stay safe. This practice caused a good friend to worry about me. She encouraged me to order directly from stores that would deliver. I don't think I am that organized, nor can I get everything I want from the stores she mentioned that deliver. Besides, we do take-out food almost every night, so though we don't come into contact with as many people, the containers are still touched by others. We take the precautions we need; masks, gloves, hand sanitizer, social distancing, LOTS of hand washing.
Let us all believe in science over superstition or disinformation. It has stood us in good standing over the centuries and kept us from injecting Lysol to disinfect our insides. We need science more than ever now if we are to save ourselves and save the planet.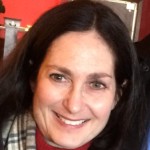 Betsy Pfau
Retired from software sales long ago, two grown children. Theater major in college. Singer still, arts lover, involved in art museums locally (Greater Boston area). Originally from Detroit area.
Characterizations: right on!, well written