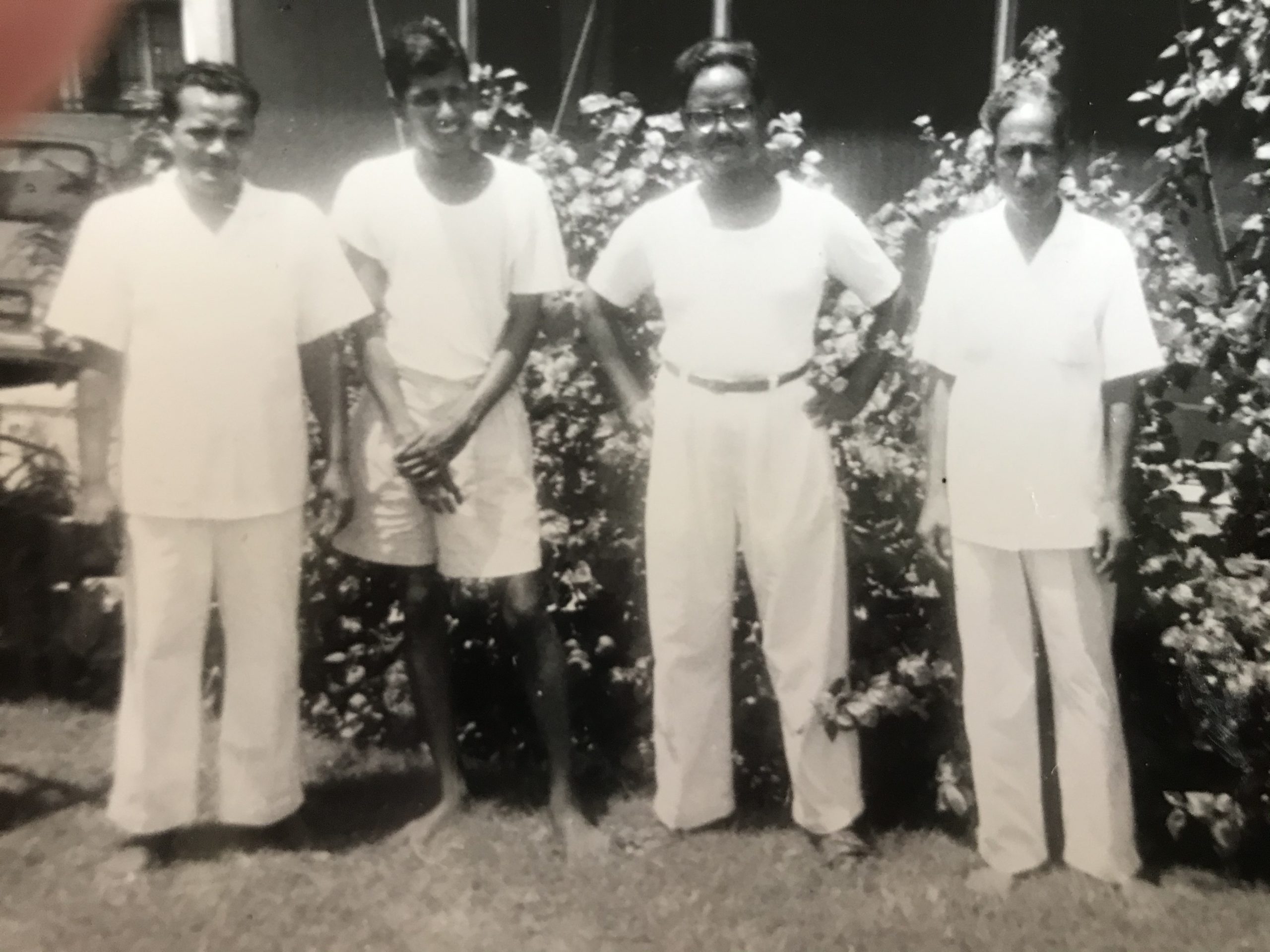 Somehow, we turned into a street and found ourselves in Old Dacca, where we clearly didn't belong. 
There was a time when I was in the odd clarity of pre-pubescence , when the world opened up.  It finally occurred to me that I had agency to think and question in a new way.  Before then, it seemed that life just was.  Somehow, the world began when I was born, and there was no choice—existence, family, school, travels, good or bad times.  You just dealt with it. We were nothing special—a young post-war family getting by on a junior faculty salary, three girls in the gabled upper floor of a little Cape Cod style house on an upaved street on the edge of town, sewing clothes and economizing on groceries.
Some of the things from that time:  In sixth grade, I learned about the vastness of the universe, and was humbled trying to imagine its immensity and my insignificance.  Also, "it ain't necessarily so"–the lessons in the Sunday school lessons where my parents dutifully sent me (though they were not church-goers) did not have to be taken literally.  Books were not always right.  I could choose to actively dislike school, not just accept it. I threw my mother's cigarettes in the trash.
Naturally, there was more to come. The summer after sixth grade, my family—mother, father, the three daughters–left East Lansing because my father got a two-year job as an agricultural advisor in East Pakistan.  That was fine with me.  I was not looking forward to what I thought Junior High would be.  Living outside the US wouldn't be entirely new—we had done that when I was in second and third grade, a quarter of my lifetime ago. But this experience would be very different.
Calcutta (now Kolkata), India, was our last stopover before East Pakistan.  As we drove in from the airport, we passed a hodgepodge of small shacks, covered with dark splotches of patties with handprints in the middle—cow dung slapped up on the walls, maybe to dry for fuel or reinforce the structure, I didn't know. In contrast, our downtown hotel was a big, whitewashed colonial-style building with a garden atrium.  When we ventured out to explore the streets, we found markets crowded with shops full of brass lanterns, wooden carvings, textiles, foods, people, the odd cow.  The narrow alleys had cardboard boxes and bits of wood slapped together next to the walls—what were they?  People's makeshift shelters.  I understood that in the mornings, the streets would be cleared of those who had died in the night.
The following day, we made the final leg of our journey from the big city to the more humble Dacca (now Dhaka) East Pakistan, in a little prop plane puddle-jumper with the body tucked below the wings, operated by Pakistan International Airlines (PIA).  We lurched wildly throughout the short flight, bouncing through shifting monsoon clouds, with brief glimpses of green fields, water, and villages below.  It was said that East and West Pakistan, which were geographically and ethnically separated on either side of India, were held together only by PIA and the Muslim religion—literally a wing and a prayer.  Of course, that wasn't enough–in 1972 East Pakistan became Bangladesh in a disastrous war.  And earlier, in 1947 when the subcontinent gained independence from Britain, the war of partition between India and Pakistan had also been unbelievably bloody, with millions of deaths and refugees.  That aftermath still lingered when we arrived in 1962.
Our new home in Dacca was in the Dahnmondi neighborhood, on the outskirts.  It was comfortable, with  air conditioning in the bedroom, plumbing, a fenced yard, a verandah.  As was the norm, there were servants (Kabat–the bearer, Mohan—the gardener, Jaharabuks–the cook, Serab– the sweeper, ) who stayed in the back quarters, visiting families in their villages from time to time.  Outside the house, the streets still had open sewers prone to overflow in monsoon season, and nearby there was a large "tank" artificial lake for every possible purpose.  Cows and goats were tethered along the sides of roads, where people also sat under umbrellas on piles of bricks, which they hammered into coarse gravel.
The city had beggars, something new to me.  They would be found at usual spots, such as the railroad crossing on the way into town where hawkers would come up to the stopped cars, and beggars would ask for "baksheesh", alms.  Outside of Newmarket, the young boys would rush and jostle to be the one chosen as the "chokidar" (guard) for the car while we went inside the protected shopping compound, in exchange for some unspecified donation on our return.  The entryway to the market was lined with beggars, mostly thin and pathetic women in saris with miserable children, hands outstretched, pleading for "baksheesh, memsahib, baksheesh".  As anyone who has been panhandled knows, it is not comfortable to have people imploring you for money, which is never enough.  You may feel pity, annoyance, compassion, or guilt; you may try to rationalize giving or not giving; you may criticize, blame, or learn to look away while hurting inside.
But there was one day that made a particular impression on me. I was out shopping with my mother and sister in downtown Dacca.  We were in "New Dacca", a city center with an eclectic mix of institutional buildings, parks, and businesses patrolled by police.  It was next to the crowded warrens of "Old Dacca", which was jammed with houses, people, and tiny shops, with no broad boulevards or upscale businesses.  Somehow, we turned into a street and found ourselves in Old Dacca, where we clearly didn't belong.  Did my mother give some coin to someone on the street, and that started the rush, or were we just rushed because we were an unexpected possible source of alms?  Either way, we found ourselves pressed upon by a crowd of people, mostly women I think, all clamoring for baksheesh—not the usual beggars in designated places.  We could hardly move, and it seemed everyone on the street came running to surround and push on us.  Somehow my mother grabbed us and managed to break free, escaping around the street corner back into the New Dacca section.  We were all shaken by the press of people, the intensity of the demands, the pleas, and the clarity on how much we represented people who had things.
At first I didn't understand—why pick on us?  We were Americans, we hadn't colonized the subcontinent, we were there because my father had work, we weren't rich.  But that didn't matter, because in fact we were rich and part of a larger global inequality.  Back home, I had thought we were pretty humble, but in East Pakistan I realized we had everything both at home and abroad—a house, food, clothes, education, ability to travel.  The inequality was stunning, as I was starting to better understand.  It was not a solution to give away everything I had, which would never be enough anyway.  And yet, I had to live responsibly with the knowledge I had.  So, what choices should I make?  How does one find meaning and justify a life?  These questions were planted firmly at age twelve, and even if they have not always been well-answered, they have never been forgotten.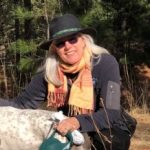 Khati Hendry
Characterizations: moving, right on!, well written