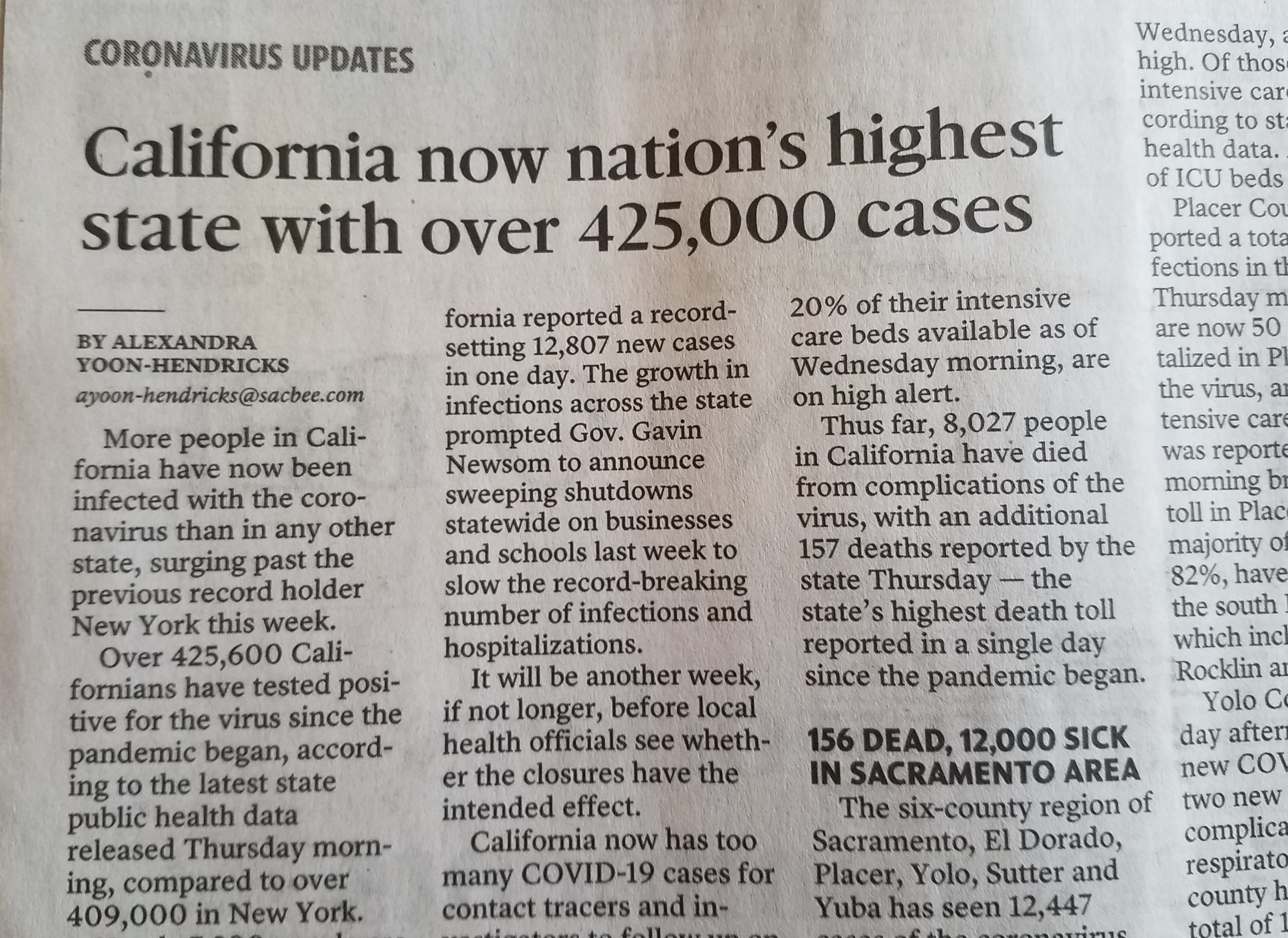 I've done everything I can
To try and make us fine
And I think I'm
Quarantining
For a long, long time.
(With apologies to Linda Ronstadt.)
It has been nineteen weeks since we first started trying to "flatten the curve." How are we doing? Results are mixed.
It has now been nineteen weeks since we first entered covid consciousness and started trying to "flatten the curve." At that time it sounded like a temporary thing. The hospitals and medical workers weren't prepared to deal with a large number of covid cases all at once, so everybody needed to stay home and not pass the virus around until they had time to get ready for it. Okay, that seemed doable.
Some of us wrote about it a week later on the prompt Vacation or Staycation from Hell.  My March 21st story, Don't Get Around Much Any More, described how our paradigm shifted between March 10th and March 13th, from not taking the virus seriously at all to having all our activities shut down. I also mentioned my personal plague of ANTS invading our house.
We revisited covid six weeks later in Pandemic – Pandemonium or Panacea?, wondering if there were any positives in the covid situation. My May 2nd story, Don't Stand So Close to Me, described life being conducted online and on Zoom, with weekly Zoom choir meetings, Zoom happy hours, and a Zoom reception for students admitted to Harvard, as well as my mah jongg group playing our weekly games on a mah jongg website. I also briefly mentioned another personal plague, the neuropathy I was suddenly experiencing in my feet. But basically, I concluded, life was weird but not terrible.
Now, amazingly, another twelve weeks have passed. And how are we doing?
In June it appeared that life was starting to come back to normal. The number of covid cases was down. Society started opening up. Still, I had my doubts. My hairdresser texted me that the salon was reopening on June 1st, and did I want an appointment. I responded that it was too soon for me, and I would wait and see what happened with the first phase of reopening. Restaurants were allowed to have indoor dining as long as the tables were six feet apart; other businesses were opening too, with precautions.
But then people got too comfortable. They didn't wear masks and weren't careful about social distancing, and now we have had an upsurge of cases. The newspaper reports that there are more Californians currently in the hospital with covid than at any other time during the pandemic.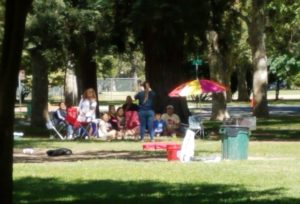 I could see it in the park across the street from my house. In April it was empty. In May there were small groups, with their chairs spread apart. But by June and the first part of July there were large parties, no masks, everyone crowded together just like in the "before times." Now Governor Newsom has ordered that everything be shut down again. I took this photo just this week, from a great distance (which is why it's fuzzy), because I didn't want the people to know I was photographing them. But the woman must have suspected, and maybe she even thought I was a city employee trying to enforce the new order, because she called out to me "We're all family, it's okay."
On a personal level, the ants that I first mentioned in my March story are still around. (The second plague.) We did manage to vanquish them from the bathroom after using three different kinds of ant traps/poisons. But the kitchen was another story. We had to clean out the spice cabinet when we found them up there. We had to throw away an almost full bag of cat food, because they were even in that. And we had to stop using our dishwasher, because we would find ants in there feasting on the dirty dishes, no matter how much we cleaned them off before loading. So we washed and dried our dishes by hand after every meal. As of July 14th, and the use of the fifth different type of ant poison, it seemed like they might finally be gone. But I hesitated to say that, because I feared that, just like the corona virus, they would come back as soon as we relaxed our guard. Indeed, I wrote this paragraph on Wednesday, July 22nd, and on Thursday, July 23rd the ants came back! So now we are once again putting drops of ant poison on our kitchen counters.
As to my third plague, the neuropathy in my feet that I first mentioned in my May story, it is also still around. So far I have had an x-ray, an MRI, an exam by a spine specialist, and a nerve test which involved sticking little needles into various places in my legs. Each time I had to go into a facility where there were lots of other people, although everyone was wearing a mask and had their temperature taken before being allowed in. Still it made me nervous just to be in those public buildings, considering I hadn't even been in a grocery store since early March. The spine specialist concluded that it wasn't a spine problem, so now I have to see a neurologist. I blame the whole thing on covid!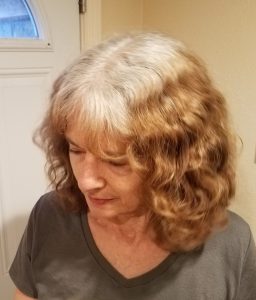 And finally, having decided that I didn't want to risk going to the hairdresser, I considered coloring my roots at home, but decided this was a perfect opportunity to let them grow out when nobody would see me. I may end up going back to dyeing it, or I may become a silvery blonde. I think I might like going natural, judging by the way the roots look. This picture was snapped right after I washed it. I then colored in all the gray with 'Tween Time, my haircolor touch-up crayon, so it's our little secret. The crayon color lasts from one washing until the next, and I have only been washing my hair every two to three weeks, so it isn't hard to do. (Little known fact about curly hair: it doesn't get dirty nearly as fast as straight hair, because it isn't oily. Even when I go three weeks between shampoos, it looks fine. People I know with straight hair can barely go three days!)
I am even more thankful for Zoom than I was in May, as it becomes more and more clear that I am not going to see anyone in person for a long, long time. We have had family Zoom parties on birthdays, Mother's Day, Father's Day, and any other excuse we can think of. Zoom choir every Wednesday night continues to be a high point of my week. And now that we know that the High Holy Days services will be virtual, choir members are recording all the music. Every week we each get mp3 files of the accompaniment for two or three songs  and we listen on one device while we record on another. Then we email our recordings to a member of the bass section who is an electronics wizard, and he cobbles it all together. Each Wednesday on our Zoom he plays for us the pieces that we recorded the previous week. It is quite amazing.
Everything I have been reading recently says it is likely to be some time next year before all this is over. The idea of staying home and seeing nobody for that long is pretty chilling. But this week there have been reports of a UK vaccine that shows "early promise in immune response," as the headline in the Bee described it. So I am trying to be optimistic.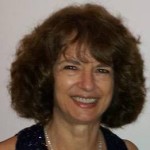 Suzy
Characterizations: been there, right on!, well written