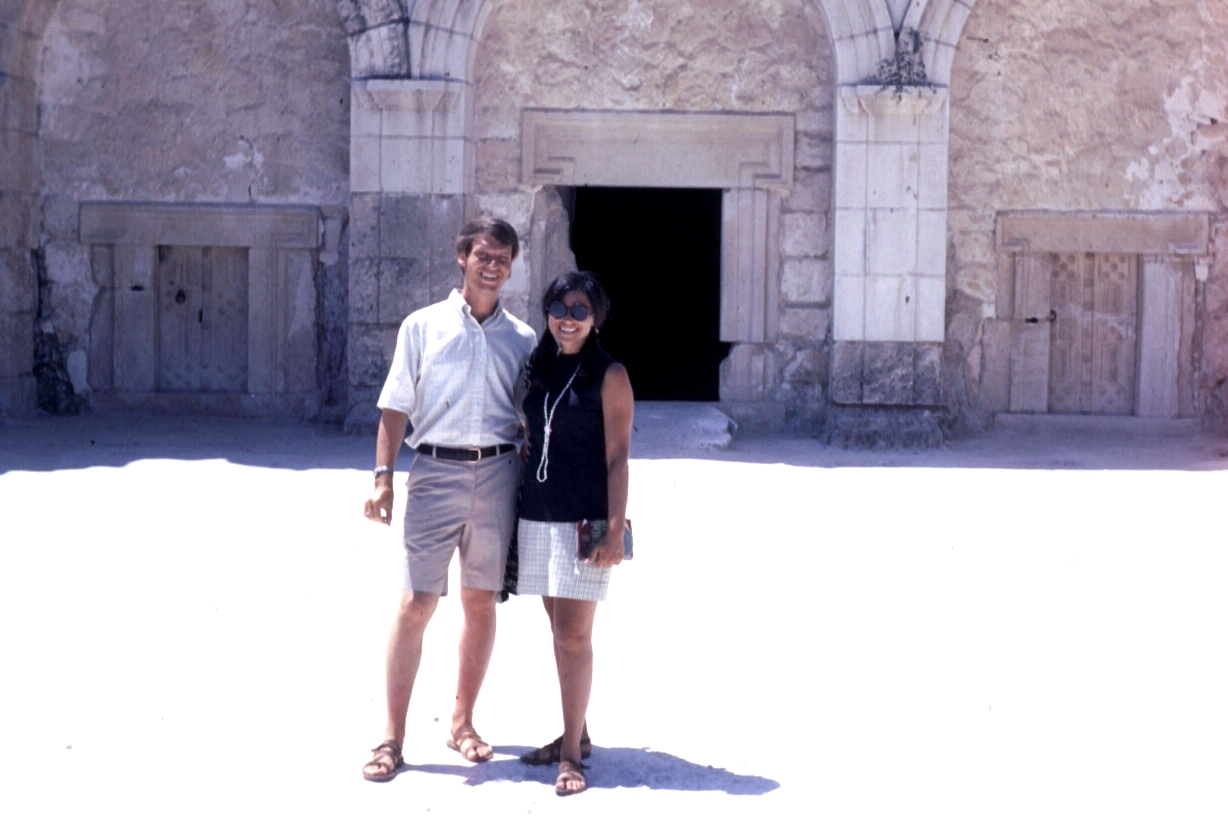 I was still working on my endless project of scanning old photos and dismantling heavy scrapbooks when I found the passport my husband and I shared for our 8-week trip to Europe and Israel in 1969. Amazingly, in those days a married couple could have one passport, in the husband's name, of course. My name does appear as "wife" but aside from our cute couple photo, they didn't care about my vital statistics. So strange. That passport from 1969 made me my husband's possession.
Thankfully, one summer 52 years ago my husband I made an impractical and probably irresponsible choice. It turned out to be one of the best decisions of our lives.
There were many other aspects of that trip that reflect a bygone era, starting with the fact that we spent less than $1,600 on a whirlwind tour of Europe and Israel, including airfare and transportation. We used all of our wedding gift money from the previous summer, which was a pretty reckless thing to do for a couple living on my teacher's salary of $6,000 a year while also supporting my spouse through medical school. Yet we sensed that this was the last time we would both have the entire summer off, and sadly we were right. As we approach our 53rd anniversary this August, it is clear that this was a once-in-a-lifetime opportunity and I'm glad we took it.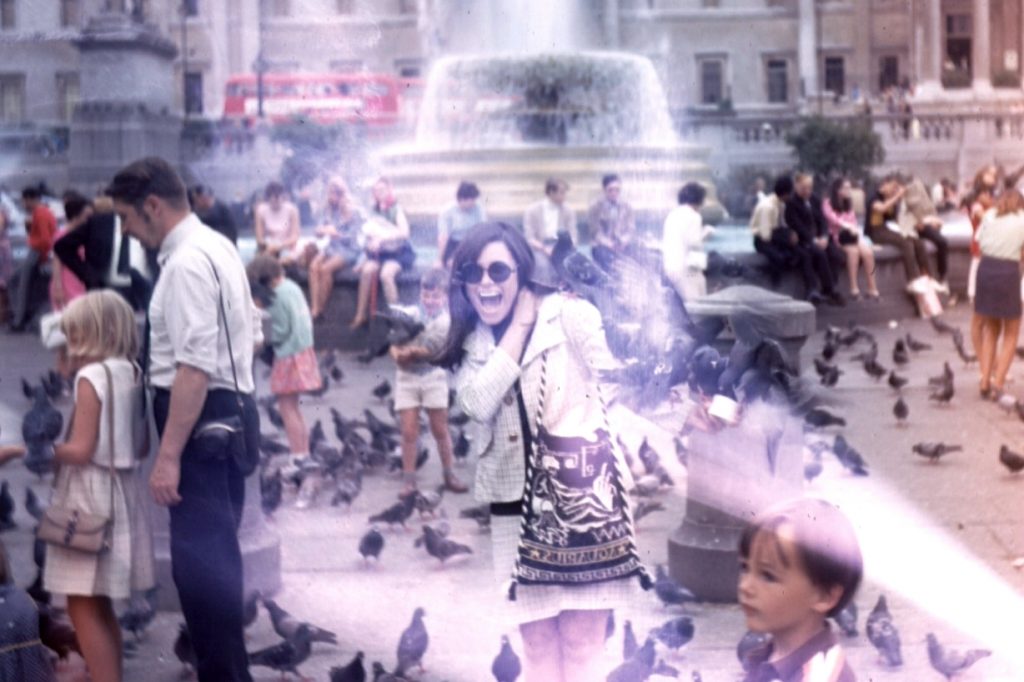 Using Frommer's Europe on $5 a Day as our bible, we actually kept a tally of what we spent each day, written in a small notebook that chronicled our journey. With only a vague itinerary, we made our way from London to Amsterdam to Paris to Geneva to Florence to Pisa to Rome to Naples to Capri to Pompei to Athens to Hydra to Mykonos to Israel and back to London. In Israel, we stayed with my aunt and uncle on Kibbutz Ein Dor and toured the north. On our own, we visited the area around Jerusalem. The only security we encountered was at Ben Gurion Airport in Tel Aviv when we flew back to London. While not nearly as intense as what we encounter today to fly from Chicago to Boston, it provided a small window into what was to come.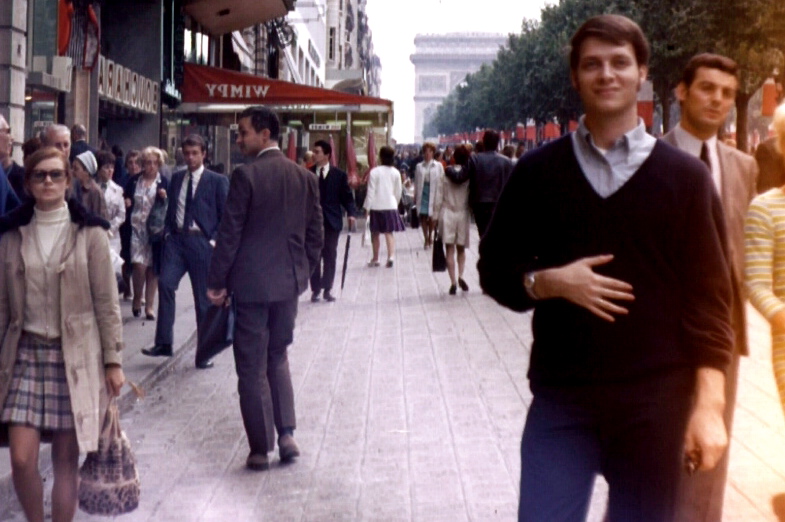 Going through our small 10-cent Penworthy notebook, I was amazed by how many other ways the world has changed since our trip. We took charter student flights that were incredibly cheap but also slept at the airport because they were so delayed. People were mostly friendly and tolerant of Americans who did not speak their language, with the exception of Paris. Aside from a couple of #MeToo moments in Rome, where I was groped by the owner of the pension where we stayed and by random guys sitting by myself on the Spanish Steps, I felt safe. In Israel, we even walked down Mt. Scopus through several Arab villages without incident.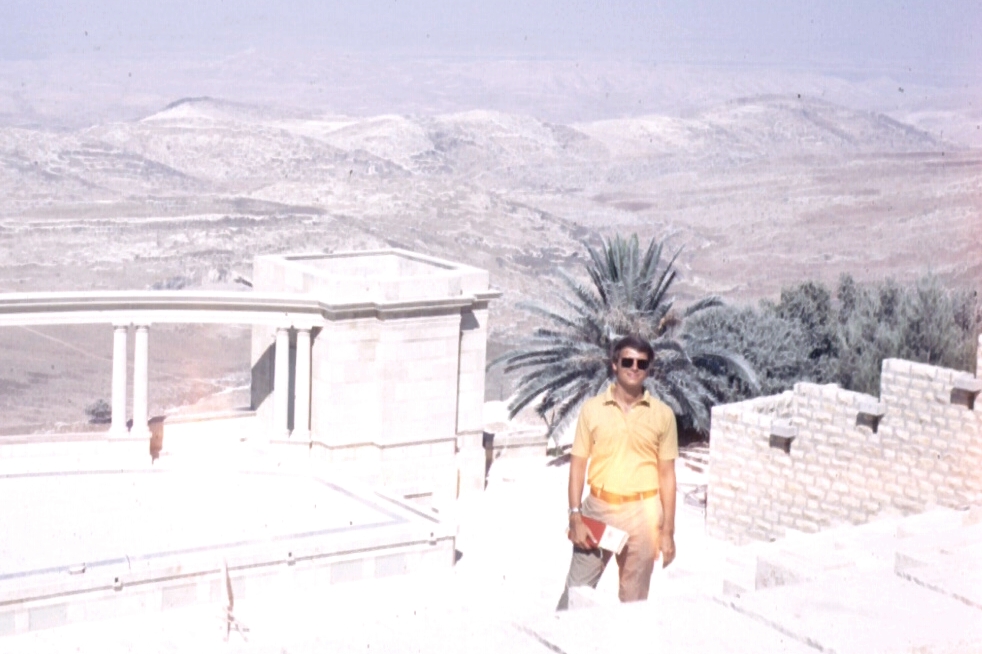 Communication with our families was via a few postcards we sent to them. It's a good thing we saved them because we have very few photos. We borrowed a relative's bulky 35 mm camera as we didn't own one. Sadly, we also didn't know the camera was broken until the slides we had developed from those little canisters of film came back streaked with light and mostly ruined. The photo at the top of this post was our favorite, taken in Israel by a relative who had a decent camera and mailed to us.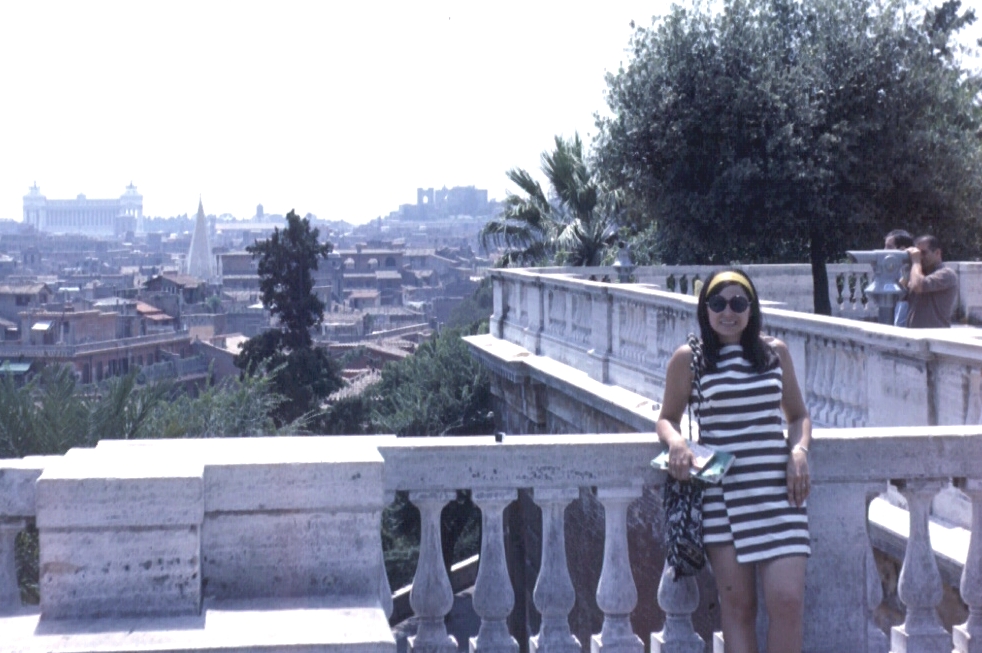 Even without the hundreds of pictures we would have taken had iPhones existed back then, as we read through our little journal the memories were pretty vivid. Perhaps this is because we were so young and impressionable. Perhaps not taking so many pictures and seeing things directly seared the sights and experiences into our brains. As we scanned a handful of photos that survived the trip and the postcards our parents had saved and returned to us, we combined them with the notes in that 10-cent journal to create a memory book.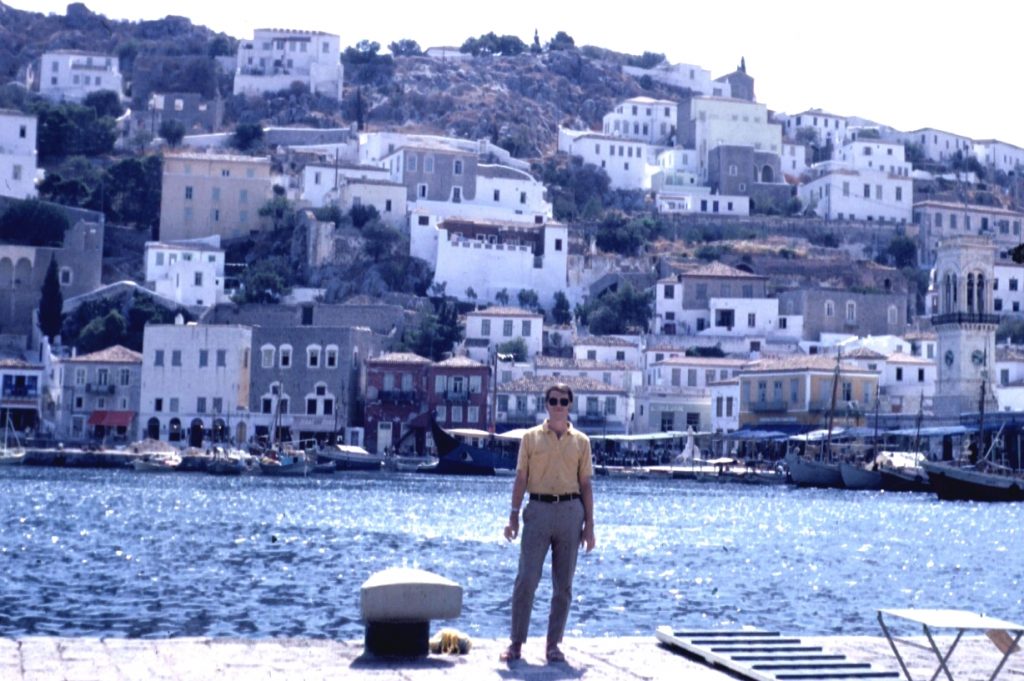 If a young person asked me today if she should spend every dollar she had to take a trip like ours, my instinct would have been to say no. It's irresponsible. Hold onto that money as it is your only cushion against a catastrophe like job loss or a health crisis. Upon further reflection, if such a trip were possible in today's world, I say YES. In 1969, we were so sure we would repeat the experience at some future date when we could afford decent meals and accommodations. But that time never came and now we would have a hard time physically undertaking a similar journey.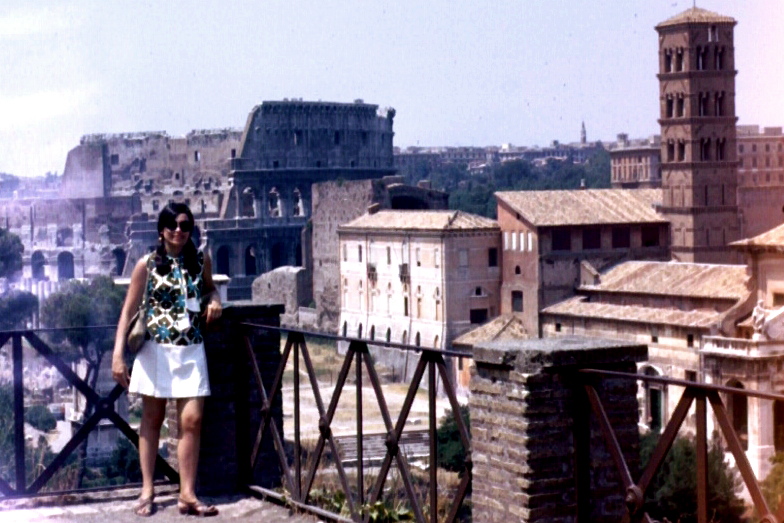 The world has changed and I have changed. Thankfully, one summer 52 years ago my husband I made an impractical and probably irresponsible choice. It turned out to be one of the best decisions of our lives.
*Some aspects of this glorious summer trip were described in my story Why I Missed the Moon Landing.
I invite you to read my book Terribly Strange and Wonderfully Real, join my Facebook community, and visit my website.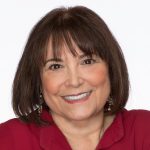 Laurie Levy
Boomer. Educator. Advocate. Eclectic topics: grandkids, special needs, values, aging, loss, & whatever. Author: Terribly Strange and Wonderfully Real.
Characterizations: right on!