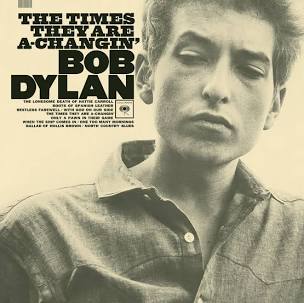 That summer of 1970, the family fractured.  The postwar, white middle class nuclear family.  Ours wasn't too atypical. We had traveled, both parents worked; they raised three daughters stair-stepped two years apart, and sent them to college. Grandparents, aunts, uncles, and cousins were scattered from New York to California, and we weren't close.
Our family culture was one of conflict avoidance.  However, stories were told and opinions voiced over the dinner table, so there was no doubt about parental values. We were expected to become independent, and took it to heart maybe more than they realized. The biggest motivator was guilt. My mother was a legendary school teacher whose stern face and "I'm so disappointed in you" cut deeply—nothing more was needed. When our independence conflicted with their expectations, the lesson learned was: what the parents didn't know, they were probably happier not knowing, and we were happier not discussing them.
Dylan had it right—the times they were a-changing, as were the sons and daughters.  Civil rights, assassinations, Vietnam, women's rights, politics, sex and drugs and rock and roll, the generation gap. There were many times it seemed that everything important in my life  fell into the "parents don't really want to know" category.
Come mothers and fathers throughout the land, and don't criticize what you can't understand. Your sons and your daughters are beyond your command.
That summer:
Older sister—graduating college, decided to join the Peace Corps (ultimately stationed in Senegal).
Middle sister (me)—finishing two years of college which had included a university strike, march on Washington, bombing of Cambodia, ROTC protests, and endless political discussions and study.  I was taking a year off after sophomore year, as even before entering college I had told myself (but not my parents) I would, to learn from the "real world".
Younger sister—graduating from high school, lonely without her sisters and chafing at home, was hoping things would improve once away at school.
Parents—blithely thinking this summer would be a good time for family, booked a place at Bethany Beach for a few weeks.  They had good memories of a summer there when sister #1 was a toddler.  They didn't consult the kids.  And we didn't tell them our plans either.
We all converged in Bethesda after respective schools were out.  Surprise!  Sister #1 was leaving in a few days for friend's wedding in Michigan, then heading to the US Virgin Islands for Peace Corps orientation.  Sister #2 was taking her meagre savings and leaving for the West Coast in a week.  Ergo: No family vacation together at the beach.
The dashed expectations and conflicting plans created an eruption of emotion. Voices were raised, accusations made and tears shed—rudely rupturing our paradigm of polite non-confrontation, tapping into hidden resentments. It was a "scene".  We didn't do scenes.
Sisters # 1 and 2 left.  Sister # 3 spent a couple of miserable weeks at the beach where she and my mother spent a lot of time crying and wondering how everything had gone so wrong. The upheaval in the family seemed to mirror the upheaval in the world around us.  Our nuclear family diaspora—inevitable but suddenly stark—was definitively underway that summer.
Epilogue:  Family dynamics evolved over the years.  Rapprochement of sorts occurred. Growth is painful. The kids, and parents, were alright.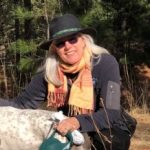 Khati Hendry
Characterizations: moving, well written