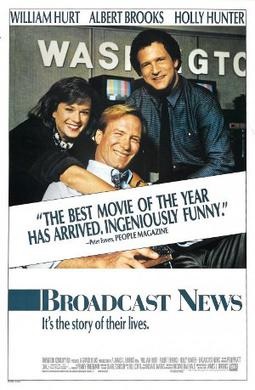 I am out of bounds and I know it but the title 'Broadcast News' coincides with one of my favorite movies so I am going with that.
Wonderful writing and three future movie stars; Future Oscar winners Holly Hunter and William Hurt and Albert Brooks (Oscar nominee for Broadcast News.)
Released in 1987 it still holds up well today.
I have a number of movies I have watched multiple times and Broadcast News is one of them, in fact it is on my list to re-watch sometime this month.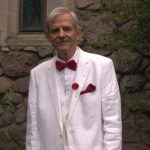 Kevin Driscoll
(Mostly) Vegetarian, Politically Progressive, Daily Runner, Spiritual, Helpful, Friendly, Kind, Warm Hearted and Forgiving. Resident of Braintree MA.
Characterizations: well written