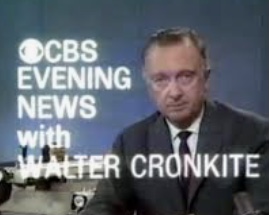 I've written about my family dinners as we listened to Lowell Thomas reading the day's news on our Emerson radio,  and how to my childish sensibility it seemed he was speaking directly to us in the intimacy of our kitchen.   (See Kitchen Radio)
Years later on my parents' black and white TV we watched the distinguished journalist Walter Cronkite,  called "the most trusted man in America",  on the CBS Evening News.
And then that awful night in November 1963 we watched him wipe his eyes as he announced the death of President Kennedy,  and we felt he was trying to wipe our tears away too.
Retroflash 100 Words
Dana Susan Lehrman
Dana Susan Lehrman
This retired librarian loves big city bustle and cozy country weekends, friends and family, good books and theatre, movies and jazz, travel, tennis, Yankee baseball, and writing about life as she sees it on her blog World Thru Brown Eyes!
www.WorldThruBrownEyes.com
Tags: Walter Cronkite, John F Kennedy Assassination