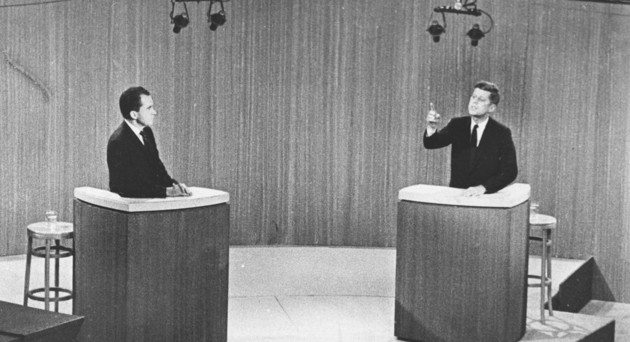 This prompt asks what is the first news story we remember. For me that's easy. It was the Kennedy-Nixon debate(s) where they argued about Quemoy and Matsu. I must admit that I didn't remember what the issue was, if I ever knew. Just that they disagreed about these two islands. The names of both of these exotic-sounding places were pronounced with the accent on the second syllable, kee-MOY and mat-SOO, and those names popped into my head as soon as I saw the words "first news story." I did know that they were two islands off the coast of China that were claimed by both the Peoples Republic of China (or "Red China," as we referred to it back then) and the Chinese Nationalists on Taiwan.
This prompt asks what is the first news story we remember. For me that's easy. It was Quemoy and Matsu.
The next four paragraphs are my own amalgamation of information I learned this week from Wikipedia, that fount of all knowledge, along with other articles I found online.
The two candidates first argued about Quemoy and Matsu in the second debate, on October 7, 1960. It was one of many topics covered in that debate, which included domestic policy, foreign relations, and the economy.
The third debate out of four, held six days later on October 13, 1960, had a single topic, "whether military force should be used to prevent Quemoy and Matsu, two island archipelagos off the Chinese coast, from falling under Communist control."  This debate was also notable for the fact that Kennedy was in New York and Nixon was in Los Angeles, so the debate was held virtually (although I'm sure they didn't use that word then).
Both candidates were in favor of using American forces to protect Taiwan from aggression by the PRC if necessary, but they disagreed about whether we should also protect Quemoy and Matsu. Kennedy thought these two islands were not essential to the defense of Taiwan, while Nixon said that they were in "the area of freedom" and should not be surrendered to the Communists.
Kennedy later revised his position because he didn't want the Communists to think we would not stand up to their aggression. Nixon recognized that Kennedy had changed his stance, but decided not to make a big deal of it because it was an extremely tense situation, which was surprisingly restrained of him.
As a nine-year-old girl, what struck me the most from watching the debates was that Kennedy appeared very handsome and charming, whereas Nixon was neither. Kennedy's Boston accent was something else; I had never heard anything like it. (We later had an album called The First Family, where comedian Vaughn Meader did a great impression of Kennedy.) Nixon talked with no particular accent but didn't have the smile, or the tan, or the hair. I didn't know at the time that this was the first time American presidential candidates had ever debated, and that later it would become a staple of the election process.
In my fifth grade class some time that fall we had our own version of the presidential debate (although I'm pretty sure we didn't talk about Quemoy and Matsu), and I was on the Kennedy team. We won overwhelmingly. This might have been more to do with the fact that it was a predominantly Catholic town and everyone's parents loved Kennedy, so the kids voted for the Kennedy team, than with any superior debating talent on our part.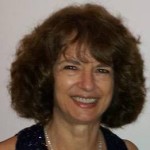 Suzy
Characterizations: right on!, well written