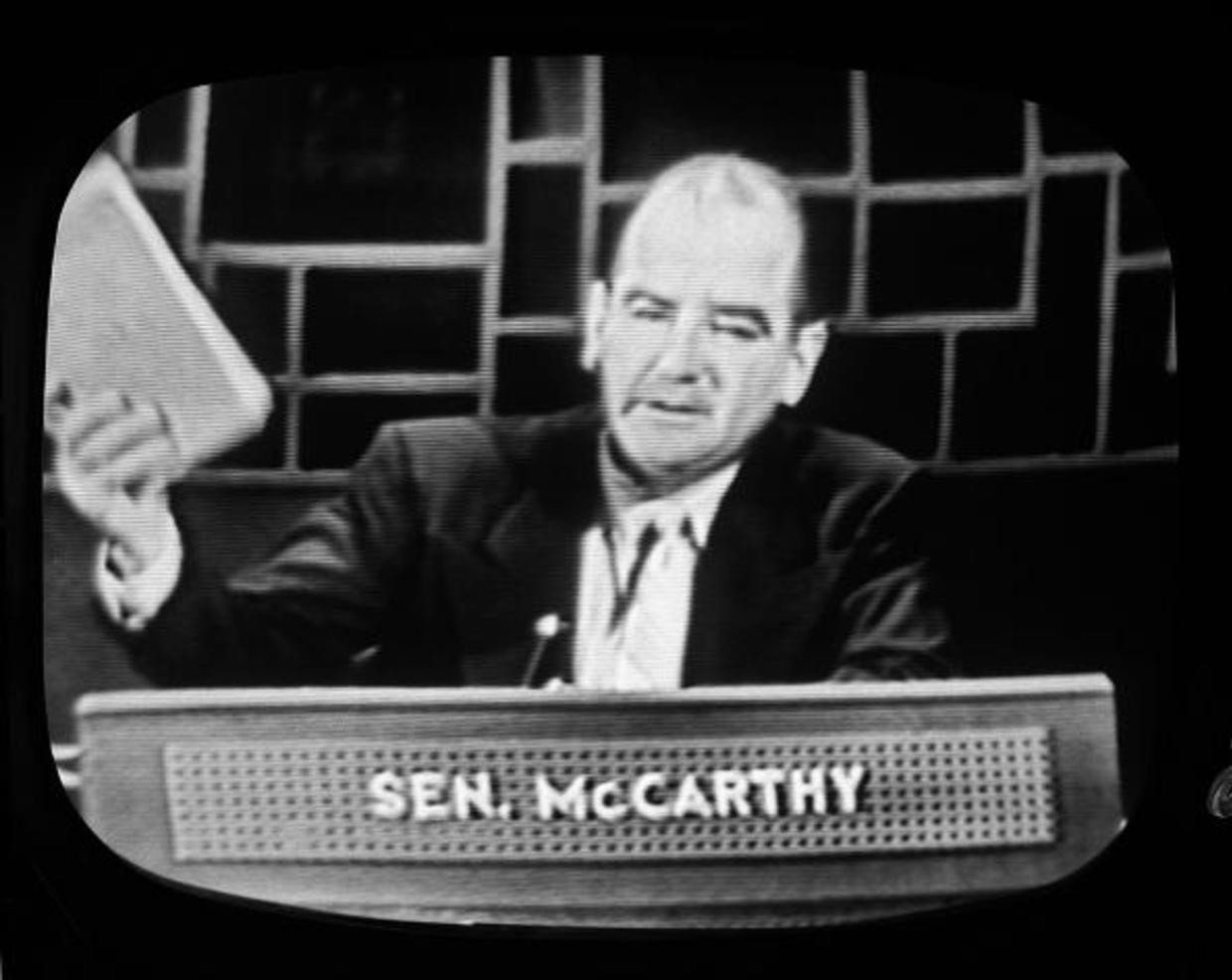 The Brown family, a farming family with roots in the American Revolution, invited my family to watch the McCarthy hearings on television. We didn't have a TV and, like most of the established families in our little Massachusetts town, the Browns wanted us to know they didn't like Joe McCarthy and his witch hunt one bit.
So, one day, after services at the Unitarian church, Wilbur and Mary Brown invited us to sit in the living room of their rambling old farmhouse and watch Republican Senator Joe McCarthy allege that the U.S. State Department and other government institutions had been infiltrated by Americans with communist leanings.
No one, including Joe McCarthy, knew what a communist was — and they still don't. Communism has never existed anywhere on the planet in the form defined by Marx, Engels, Trotsky, and Lenin — but Joe McCarthy was confident that he knew what communism was and that he could spot a Communist — with an upper-case "C" — from across any Senate hearing room.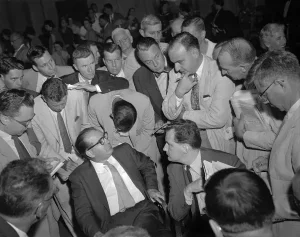 The hearings began in 1950 after the House Un-American Activities Committee (HUAC) had laid the ground for McCarthy's alcoholic inquisition with a spectacular attack on Hollywood's allegedly hammered-and-sickled Babylon. The Hollywood attacks began in 1947, before anyone had a television.*
I must have been about six or seven when the Brown family invited us to watch the suited Senator Joe McCarthy et al grill the suited alleged communists. There were no women Senators involved or any woman communists. I remember a mob of men in suits, white shirts, and neckties sitting behind microphones at the hearing tables. I remember the televised sound had a harsh, tinny ring to it, and McCarthy droned over the proceedings in a malicious monotone.
I recall watching the black and white figures leaning into the microphones, while the Browns and my parents expressed their outrage at the proceedings. We attended several sessions at the Browns, but Steve and Derek Brown usually lured me out to the barn to build hay bale forts in the hay loft.
At four o'clock, Wilbur Brown would amble into the barn to begin the evening milking. He would keep the radio tuned to a classical music station. No McCarthy hearings for Wilbur's Holsteins. They preferred Strauss waltzes.
#  #  #
*Friend and classmate Tony Kahn, was, like me, the son of a blacklisted American. Tony's father, Gordon Kahn, had been fired from Warner Bros studios after being subpoenaed during HUAC's 1947 hearings. Much, much later, Tony wrote and produced "Blacklisted," a powerful radio docudrama about his father's — and his family's — fate under fire. Highly recommended!
Charles Degelman
Writer, editor, and educator based in Los Angeles. He's also played a lot of music. Degelman teaches writing at California State University, Los Angeles. 
Degelman lives in the hills of Hollywood with his companion on the road of life, four cats, assorted dogs, and a coterie of communard brothers and sisters.
Characterizations: been there, moving, right on!, well written