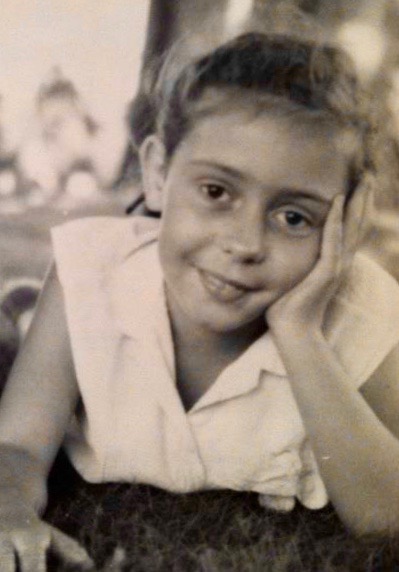 Cheater! Cheater! My babysitter said I cheated at Monopoly.  I didn't. I just was too shy to ask the rules. Lying—that's another story. I became a past master at an early age.
"Cheater! Cheater! My babysitter said I cheated at Monopoly.  I didn't. I just was too shy to ask the rules. Lying—that's another story. I became a past master at an early age."
It wasn't safe to speak truth in my house. Never, nowhere. My mother would blow a gasket and fall apart if I breathed a word of how I really felt. And my dad held stern, New England lawyer ethics. Thou shalt not lie.  Not even the tiniest white little fib.  George Washington and cherry tree kind of fervor on that count.
So, between them, I was not a little screwed. And felt totally unsafe to be myself. The Liar jumped in as protector. And led me to cheat plenty at the game of life.
This early dilemma drew me to theater pursuits and métier. Moving as a chameleon, ever blending in, adopting others' speech patterns and clothing, made me at home in the theatrical land of Oz, its pretense, and color. I was a natural at disappearing into being someone else! Pretend, pretend, the more outlandish, and imaginative, the better. And I was for a time successful. Not happy, but on a roll, convinced this was my calling.
But of course, it couldn't really work. When you deny the core of who you are, conceal it until you don't recognize yourself when you do show up, you're not genuine. True art means risking deep being, authenticity, and vulnerability.  The great artists are the greatest truth-tellers.  Neither Art nor Life tolerates a cheater for long.
Crash and burn. This began around age thirty. The explosions scattered shards of marriage, career, and family crunching underfoot. I struggled, kept going. Lucked into more genuine relationships, a good marriage, children, but still, Great God Theater called, and I persevered with a faulty tool kit. It was like a slope coated with grease. I scrabbled, made headway, slid back. Had triumphs, but still—Life was onto my cheat and wasn't letting me off the hook. Knew I also loved art for exactly the right reasons. As with Monopoly, I still didn't know the rules. Didn't know that we really come to this earth to find ground zero of ourselves.
Cheater. Cheater. Life outs cheaters. Sometimes it just takes time.
I embraced opera directing. By then I knew I was searching for the true, the good, the beautiful. The complexity of the opera world is a centrifuge for these qualities, and one is lucky if a single drop of the True emerges in any one production.  One scene. One aria. One magic moment of light illuminating a face with the same color as the violins.
Many more moments are like a frog in a blender. A mess.
At one point, I was in NYC directing the premiere of a new opera based on Tartuffe. The show had a lot of advanced hype. Read pressure. It was double cast to give young artists a chance. Read hell, or at least triple headaches. We were rehearsing in a private high school cafeteria, airless, ripe with teenage sweat and Friday's lunch. I was in a panic, thinking the Cheater was fully visible, playing someone who had a handle on the work. Heart palpitations slammed in. I thought I was going to die, then and there, on a sticky linoleum floor, in a room smelling of old spaghetti.  Did I tell anyone?  Of course not.  Someone might see they their leader, with a green face, was a lying cheater. Fortunately, everyone from singers to impresario was too worried about being outed as well.
I didn't die. The reviews were good enough.  I sighed. I'd ducked the Great Shaming one more time.
That was near the end of my opera work, though I didn't know it then. Better angels knew it was time to address the real issue. The underlying fraud. The Big Cheat. It's twenty years since I saw the inside of a rehearsal hall. Meantime, while doing other things, chipping away at the chameleon layers has become the real work.  A little at a time. Searching for, as in the old story, the diamond we've each been carrying in our pockets all along. The Pearl Beyond Price we were sent here to recover. The news we never had to cheat to begin with.
It's an up and down journey, but sometimes I feel I've stumbled backstage again. Into that intimate quiet.  I walk center-stage as if coming home. Feel the light on my face—you always know when you've hit your mark. It's warm like validation and acceptance.  I turn toward the dark auditorium. It breathes. Listens. Waits for me to be fully here. In this moment. No cheats. No lies. I wait, too. Curious. Smiling. Sovereign. Alive. Willing to be as I am, to offer what I can in the time left, before the offstage hook snakes out, or the curtain whispers down.
It is glorious if fleeting. Mirabai, the Rajasthani mystic, wrote: "Approve me, disapprove me. I have ridden on the elephant's shoulders. And you want me to ride on a jackass?"
That jackass was the cheater, the liar. I thought it was safer. I got it wrong. Standing on the stage of self, the elephant waits. Learning to ride it is the next adventure, the next frontier.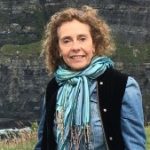 Lucinda Winslow
Lucinda's past lives thrash in the rearview, among them TV captionist, children's theater director, opera director, spiritual junkie, piano instructor, and other nefarious activities. Now she writes, works for social justice--ending poverty and book banning--while building gardens in Connecticut and New Hampshire.
Characterizations: been there, moving, well written