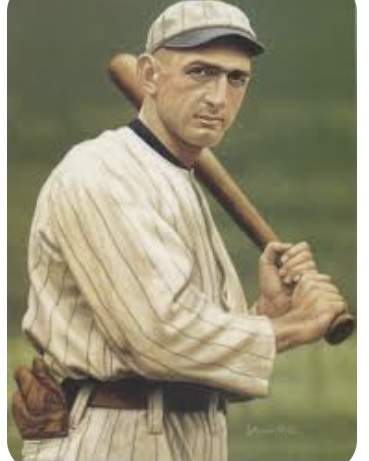 Apparently cheating is nothing new,  even the Biblical King David cheated on a wife or two.
And cheating in professional sports has been around for a long time too.  Even before Pete Rose and the pine tar,  and the Boston Patriots and Deflategate,  there was Shoeless Joe Jackson and the World Series fix.
Joe Jackson was a talented left-fielder for the Chicago White Sox when his team won the American League Pennant and would play the Cincinnati Reds in the 1919 World Series.   That year a best-in-9 games format was in place in hopes of increasing baseball's popularity and bringing in more revenue.   The Series went to 8 games and the Reds won it 5 – 3.
Later however allegations were made that Jackson and 7 other Sox players had thrown the series for payments of $5,000 each (about $75,000 in today's currency).
A grand jury investigated and during testimony Jackson confessed to his part in the fix.  However in a Chicago trial that followed he was acquitted of wrongdoing after the other players testified that in fact Jackson had not been at meetings planning the fix.   Controversy over his guilt or innocence continued,  but his baseball career was over – the Commissioner banned him from the sport.  The moral of Shoeless Joe's story – cheating doesn't pay.
And now you may ask,  did I ever cheat?   I confess to shoplifting on a dare back in junior high school,  but other than that youthful indiscretion I think I'll take the Fifth.
Dana Susan Lehrman
Dana Susan Lehrman
This retired librarian loves big city bustle and cozy country weekends, friends and family, good books and theatre, movies and jazz, travel, tennis, Yankee baseball, and writing about life as she sees it on her blog World Thru Brown Eyes!
www.WorldThruBrownEyes.com
Characterizations: , been there, well written