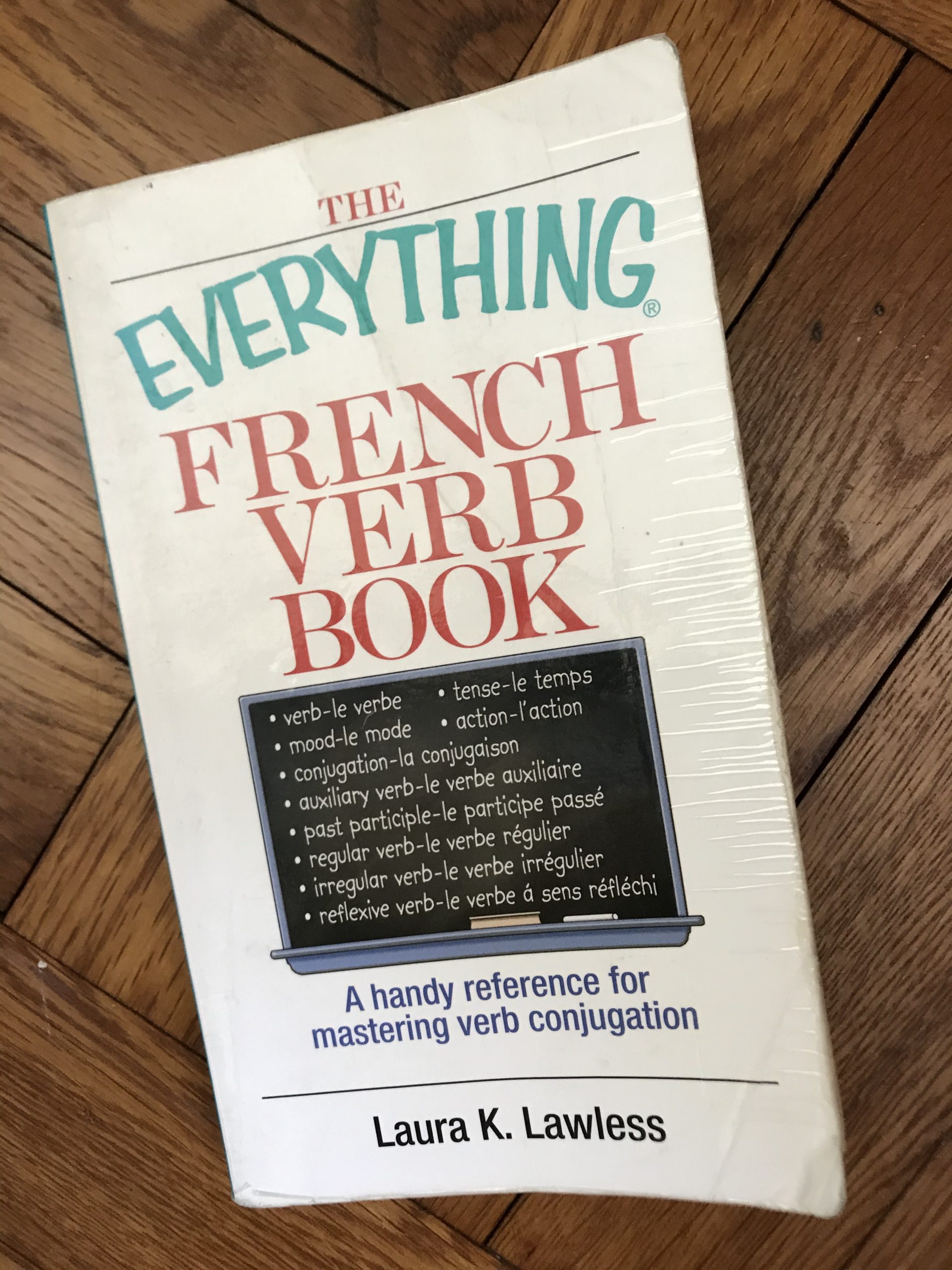 When I retired after my long and happy career as a New York City high school librarian I had many options.  I could apply for a waiver and return to work part-time at a city school, sharing the week with another librarian as some colleagues did.  I could apply to the public library for a position.  I could try my skills in the private section.  I could join the Peace Corps and run a library in a country were libraries were scarce  and sorely needed,  as one admirable friend did.
I considered but rejected them all – as much as I loved being in the library world,  I felt I'd been there and done that.
Then I thought I might pursue my earliest dream of a life on the stage and audition for a neighborhood theatre company.   I could no longer play an ingenue,  but surely there would be some roles out there for a seasoned, older woman!  But sorry to disappoint you dear reader, I rejected that idea too.
But something I had always wanted to do was to speak French.  My husband Danny is an excellent linguist and speaks French beautifully.  His Hungarian-speaking mother and his German-speaking father met and fell in love in Paris in 1937,  and two years later fled Europe together on the cusp of World War ll.  They took their common language – French – with them,  and Danny learned it as a child.
It happens I studied French in both high school and college,  but I must admit I've always spoken it poorly,  or as Danny would ungraciously tell me, "comme une vache espagnole"  –  like a Spanish cow.
So now that I was retired I was determined to finally master that beautiful tongue with my handy French-speaking husband to practice on!
I enrolled at Alliance Francaise  where I studied for an entire academic year.  Then the following summer I went to France for real language immersion with my teacher Marie-France and Tricia, Janeen and Deborah,  three game women from our class.
We had a fabulous time with lots of laughs and adventures, and of course great food and lots of wine.  My vocabulary did increase, and I mastered much of the grammar,  but my ear and my pronunciation were still pretty bad.
So even now when I try to speak French to my husband , "il m'ecoute comme une vache espagnole"  – he listens to me like a Spanish cow.
Dana Susan Lehrman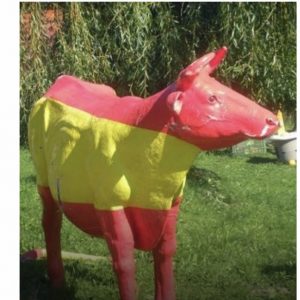 Dana Susan Lehrman
This retired librarian loves big city bustle and cozy country weekends, friends and family, good books and theatre, movies and jazz, travel, tennis, Yankee baseball, and writing about life as she sees it on her blog World Thru Brown Eyes!
www.WorldThruBrownEyes.com
Tags: France. French
Characterizations: funny, well written