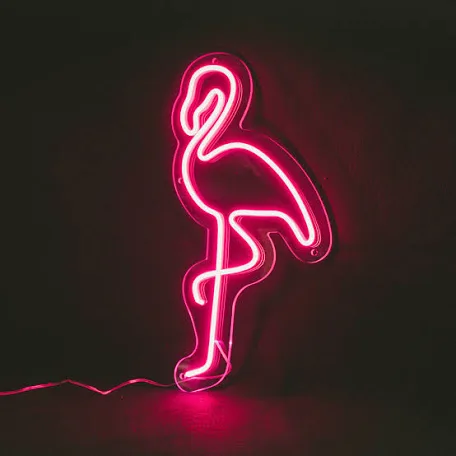 It was a dark and stormy night.  No, really.  Water deluged the windshield, completely overwhelming the wipers and forcing the car to creep along the interstate, risking collision  ahead or behind.  The goal had been Galveston.  Now it was survival.
It was a dark and stormy night. Suddenly, a light of hope.
Suddenly, a light of hope!  An exit sign that read "Seely" and a nearby pink neon flamingo.  We couldn't be picky, and with great relief found ourselves checking into the lonely motel  tucked along the freeway.  Two women and a dog?  No problem.  The room was small and basic, predictably shabby but dry.
As we were starting to settle into our refuge, the neighbors arrived.  It sounded like a good-sized crowd, and we could hear every word. Hubbub, laughter, welcomes, then music from a boom box.  A woman's voice urged, "Crank it up, Jaime!" And he did.  The local teenagers were apparently just starting an all-night party, and we were unwitting guests through the thin wall.
We returned to the check-in desk.  The clerk was unfazed by the party, but sympathetic.  "Oh yes, they drive me crazy too.  Sometimes they keep me up all night!"  This was clearly a regular thing.  Was there, um, any alternative?  She took pity and thought maybe we could use the room above the office.
That room was remarkable for being at least twice as large as our former cubicle, filled wall to wall with three double beds with assorted drab covers at odd angles, good for a really large family or a sad orgy.  Quieter though.  We chose a bed in the corner, gingerly touching the thin and dingy sheets that seemed like they would tear with the slightest tug.  The grimy bathroom had a scary toilet with a spongy floor next to the base, and a hole in the floor.  Using the shower was unthinkable.  The strong odor of disinfectant wasn't reassuring.
We slept in our clothes.  Early next morning we left, unsure if we were more grateful to have escaped the storm or the Flamingo Motel.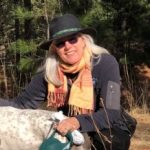 Khati Hendry
Characterizations: been there, funny, well written