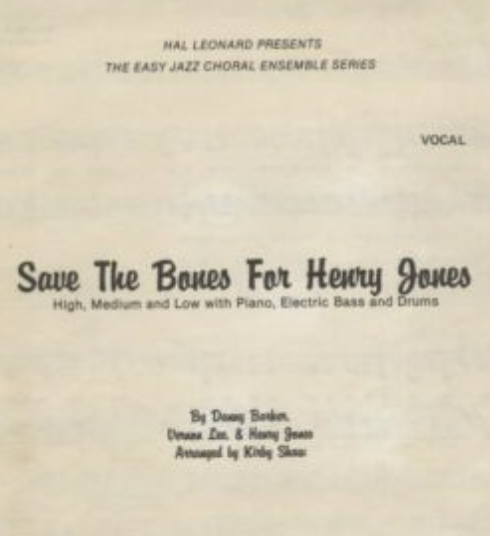 Henry Jones.  Our family's first (and only) dog as my sisters and I were growing up.. Named for the title "character" of the song that prompts my title, first recorded by Johnny Mercer and the King Cole Trio in 1947.*  "Save the bones for Henry Jones 'cause Henry don't eat no meat." I had to be no more than a toddler because I don't have any memory of him.  Sisters Suzie and Barbara, just one and two years older, have no real memories, either.  Henry Jones was a dachshund, a wiener dog.  What were my parents thinking?  Small dogs and small children do not belong together.  Neither of my parents had any experience with dogs; Mom never had pets and the only pet Dad talked about was a parrot they called Jack.  Until Jack laid an egg.  According to Mom, my sisters and I loved Henry Jones to death, almost literally.  We'd pick him up and give him well-meant squeezes.  Apparently, Henry Jones began to act out to the point that Mom and Dad took him to Live With the Farmer on the Farm.
My younger son was in nursery school at the time and his best buddy, Dugan, thought her name was "Fleabee", to the amusement of us all.
Naming pets. This could have been a "pet peeve" story.
Starting with my parents.  A first and last name?  After a song?  What were they thinking (WWTT)? I hate that kind of cutesie stuff.  Like the story, probably apocryphal, told by first wife, of a friend who named her cats "Hey You!" and "Who, Me?".  Seriously?  As if she was going to be calling them in for supper, or something like that?  C'mon.  They're cats.
I am a dog person. Exclusively. Over the years I have had many dogs, most of which were transients during my dog rescue years.  But some of my own, too, both before and after. Sometimes dogs already have names when they come into our lives.  Like Stitch, my first. Stitch was a yellow Lab who we got as a seven-month-old. He was one of a litter of fifteen.  While the litter was still nursing one day his mom was disturbed by something and stood, accidentally stepping on one of the brood.  The wound required sutures.  I don't know whether the breeder named any of the others, but they decided they would foster this one for a bit to see if he was all right so they named him.  "Stitch" was an obvious choice.  When we got him we never even considered changing his name.  Not a great "call" name, but it fit him.
Upon his demise, about ten years later, I was reluctant to have another.  But I was persuaded otherwise, subject to my stipulation that I had naming rights.  Our new pup, at ten weeks, was a black Lab from the same breeder as Stitch.  My choice?  "Phoebe".**  Perfect call name: two syllables, two long vowels.  And she just seemed like a Phoebe.  Whatever that means. My younger son was in nursery school at the time and his best buddy, Dugan, thought her name was "Fleabee", to the amusement of us all.
And on to the Maremma era.  "Tino", another great call name.  And "Lena".  After my third wife's maternal grandmother.  Her sisters were aghast. Tough.
Then rescue.  Sometimes it seemed that there was a connection between WWTT names and the likelihood of winding up in rescue.  "Donovan".  For a dog?  Donovan already was at least tentatively placed when we picked him up but I couldn't let him go.  Pulling at the leash he revealed a rather geeky neck that reminded me of a cherished stuffed animal from my youth.  He became Little Bear.
Bady.  Rhymes with "lady".  Another foster situation that turned permanent.  Bady came from a family on Staten Island, emigres from Albania.  The patriarch of the family, terminally ill, wanted a dog for his wife and children who would serve as a protector and companion.  But Staten Island is no place for a dog that needs open spaces.  "Bady" was a good call name.  I understand it is Arabian in origin and means "wonderful man".  A good fit.  Besides, he didn't speak English so "Bady" it stayed.
Molly.  I love the name.  Another rescue/intended foster that turned permanent.  She came as "Isis", which I thought was a perfectly stupid name.  Not quite of the WWTT category, but still.  But turns out Lord Grantham of Downtown Abbey's original dog was also an Isis.  But ours wasn't.  She was headstrong and impulsive.  And "Molly" fit, because when her antics prompted shoulder shrugging and a whaddya gonna do reaction it was a perfect word for mutterings of exasperation.
The puppies.  After the travails of rescue, we thought we had earned a fresh start.  The breeders were of a gentlemen farmer ilk and this was their first attempt.  A litter of three.  The sire and dam, their dogs, were Fettucine and Biscotti. Really.  WWTT? We fairly quickly decided to obtain two of the pups, the male and one of the two females.  The breeders hung on to the one they considered the pick of the litter.  Who they named Sabine.  As the Martians would say, nope, nope, nope, nope, nope.  But what to do with ours?
The female was the easier task.  She was on the headstrong side, but way short of Molly.  Lola!  Of course.  As in Damn Yankees.  Whatever Lola wants . . .
But the male.  Hmmm.  Then inspiration.  I wondered what the Italian word for male puppy was.  Ah.  Cucciolo.  Ciolo for short.  Perfect for my puppy boy.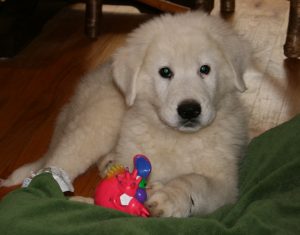 ——–
* Yes, the "King Cole Trio" featured Nat King Cole.  This is a cover: https://youtu.be/IAuzMXoZI0g
** Her full registered name was Blackmor's Phoebe Snow.  After the Erie Lackawanna train of my youth, not the singer. But that's another story.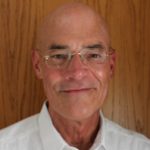 Tom Steenburg
Retired attorney and investment management executive. I believe in life, liberty with accountability and the relentless pursuit of whimsy.
Characterizations: funny, right on!, well written