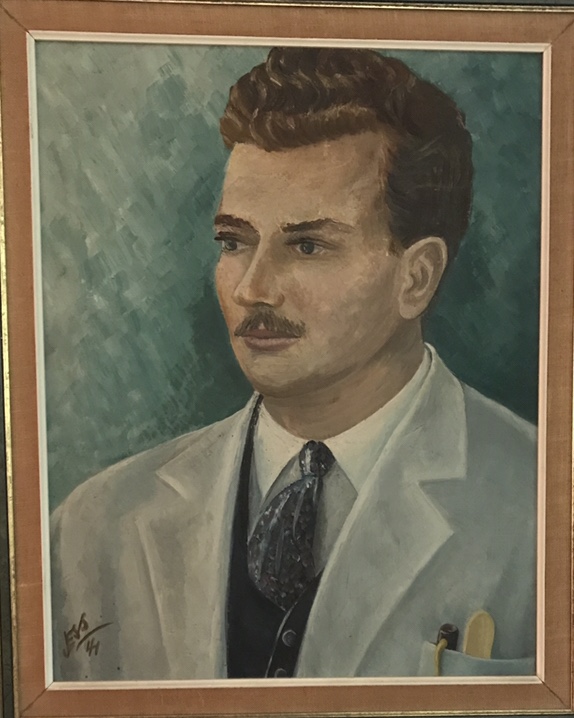 My father Arthur was a very special guy.   He was widely knowledgable yet possessed an endearing naiveté;  a scientist by profession,  he was an artist and musician by avocation;  annoyingly stubborn at times yet always generous of spirit;  a profound thinker and also mischievous;  a punster and a teller of corny jokes,   my dad was a man of great inner strength and drive yet the most gentle of souls.
Raised in Liberty,  New York,  the Catskill town where my Russian immigrant grandparents had a farm and later ran a small hotel,  he attended the early grades in a one-room schoolhouse.   He was often skipped ahead because,  as he once told me,  he'd listen and learn the more challenging lessons the teacher was giving the older kids.
Always interested in science,   as an inquisitive farm boy he dissected a few unfortunate frogs,  and remembered accompanying the town doctor as he drove around the countryside in his Model T Ford making house calls.
Arthur went on to NYU Heights,  later my alma mater too,  and then to NYU Med graduating at age 24 – remember that one-room schoolhouse?
My dad was amazingly gifted in many ways,  as a physician and diagnostician,  an artist and craftsman,  and a self-taught classical pianist.   But what I was most proud of when I was a little girl was that he could ride a horse bare-back,  milk a cow,  and ice skate backwards!
Years ago I shattered a large glass bowl on my kitchen floor.   Shoeless,  I stepped on shards of broken glass and my husband took me to the local emergency room with a very bloody extremity.  But for all their skill and medical equipment,  they couldn't get out all the slivers,   and I was sent home with an apology and an X-ray of my foot.
So I called my dad.   He came over,  held the X-ray up to the little lamp on my night table,   and as I lay on my bed he removed all the glass with a bent safety pin.
Throughout their lives both my parents were very proud of their Judaism although they were non-believers and unaffiliated.   Yet during a hospitalization a few months before he died,  my father and the rabbi who was the hospital chaplain formed a surprising friendship.   Over long conversations they came to know each other quite well,   and so when my dad died my mother asked the rabbi to officiate at the funeral.
And then on a sunny September morning we gathered to bid farewell to a very special guy.
My sister Laurie,  by then a research biologist,  remembered the trips the two of them made to the Museum of Natural History when she was a kid.
My uncle Stevie was now the only one left to remember days on the farm with my grandparents,  my aunt Fran and my dad –  his big brother Arthur –  who,  he told us,  played second base on a rag-tag team they called the Liberty Farmers.
My husband Danny spoke of his beloved father-in-law,  calling him a cross between Albert Schweitzer and Tom Sawyer,  and my son Noah remembered fishing with his grandfather in the Rockaways,  and trips with his grandparents to DisneyWorld.
And then my dad's friend the rabbi spoke.
"Arthur may not have believed in God,"  the rabbi told us,  "but God believed in Arthur."
So did we.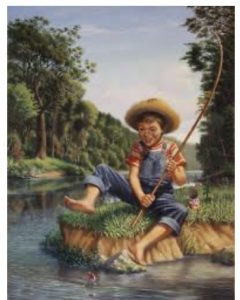 – Dana Susan Lehrman
Dana Susan Lehrman
This retired librarian loves big city bustle and cozy country weekends, friends and family, good books and theatre, movies and jazz, travel, tennis, Yankee baseball, and writing about life as she sees it on her blog World Thru Brown Eyes!
www.WorldThruBrownEyes.com
Tags: Funerals, Family