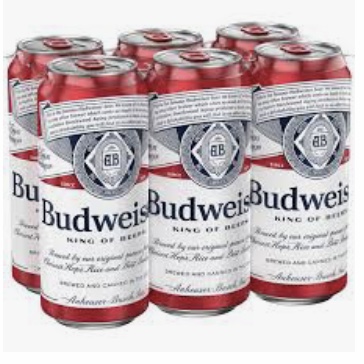 When my mom retired she and my dad moved out of the city and bought a charming little house two blocks from the beach in the Rockaways where they had both grown up and first met.  (See Still Life)
But my dad was an old-fashioned GP and wasn't ready to retire himself,  he always said that he wanted to die  "with his boots on."   And so he hung out his shingle,  outfitted the basement of the new house as a medical office,    and soon had a small but thriving new practice.
Visiting my folks in their new house one day,   I was surprised to find a municipal sanitation truck parked in their driveway.   My dad called out  to introduce me to Robert,  the young man who was having a beer with him on the porch.    Robert it seems was a sanitarian department driver who also did odd jobs in the neighborhood.   Later my folks told me Robert was a bit slow of wit,  but with a kind heart and a gentle disposition,   and I soon observed the fondness he and my parents had for one another.
My parents spent their last years in that house,  and often when visiting I'd find Robert helping them with minor house repairs  and projects,   and at least once I remember,   to my young son's great delight,  Robert let him ride with him up in the truck.
Then in his 80s my dad's health began to decline,  and just as he wished,  he died  "with his boots on."    (See Saying Farewell to a Special Guy)
After my dad's funeral I was at the house with my mother and my sister welcoming friends and neighbors as they arrived for shiva,  when someone told me a sanitation truck had pulled up outside and the driver was coming up the front steps.
I opened the door to find Robert sobbing quietly on the porch.   He told me how good my dad had been to him,   and how he would miss him,   and then he handed me a paper bag.   Someone had explained to him,  he said,  that it would be bad manners to come to a shiva without bringing some food or drink to share.
I hugged Robert and thanked him for coming,   and still teary-eyed he followed me inside.   I took his gift from the paper bag and set it down on my parents'  big dining room table,  already laden with gifts of fruits,  cakes,  and cookies.   But among the many offerings on that  table,  Robert's six pack of Budweiser was certainly among the most heartfelt of all.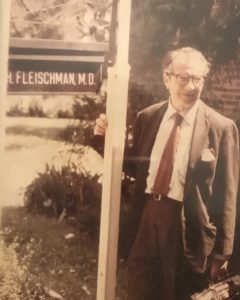 My wonderful dad
– Dana Susan Lehrman 
Dana Susan Lehrman
This retired librarian loves big city bustle and cozy country weekends, friends and family, good books and theatre, movies and jazz, travel, tennis, Yankee baseball, and writing about life as she sees it on her blog World Thru Brown Eyes!
www.WorldThruBrownEyes.com
Tags: Death, Rituals
Characterizations: moving