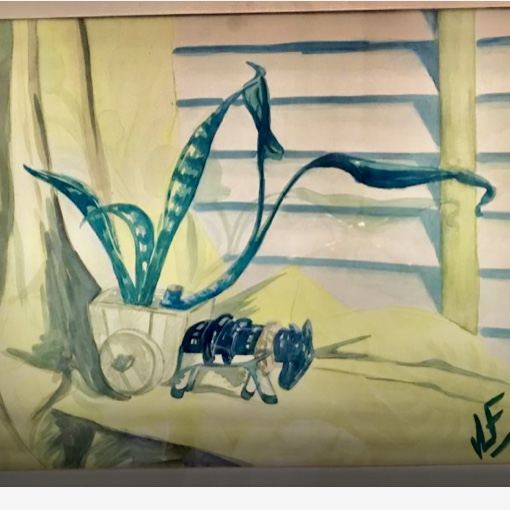 My mother Jessie was a damn good pinocle player. (See My Game Mother)
But she was also a wonderful artist.   A fine arts major in college,  she later studied at New York's renown Art Students League with the Russian-born artist Raphael Soyer celebrated for his paintings of social realism.
Jessie went on to teach art in high school but although she continued to sketch and would often paint portraits for friends,  she didn't pursue her own art and was never interested in selling her work.    I don't know why,   maybe because she was a  polymath,   a Renaissance woman of sorts  –  capable and interested in so much else in life.
But as a child I remember her early watercolors and oils of portraits,  landscapes,  and still lifes on our walls.   Some hung in the house for years,   and a few I especially loved I took when I left home,   but others were lost to me and forgotten over time.
Then in the late 1990s  my father,  and then my mother died,  and I had the bittersweet task of cleaning out their house.    Down in the basement I found dozens of Jessie's canvases,  some images  I hadn't seen in decades.    Seeing them there as I knelt in the dusty basement my heart stopped.
Of course my sister and I kept some of the canvases,  and some we offered to family and friends.   And many others,  as well as many of my mother's art books,  I gave to my friend and colleague Karen,  the art teacher at the high school where I was working.   Karen had  taught previously  at my mother's school,  and by serendipity Jessie had been her mentor.
Karen hung several of those paintings in her classroom to inspire the students,  and I often found myself going up to her art room just to look at them again.
And then just a few years ago I was to find more of my mother's lost art when my aunt Babs,  the last of my parents' generation,  died in Florida at 92.
Babs and my mother's younger brother Paul met as kids on the beach in the Rockaways,  and became high school sweethearts.  (See Aunt Babs and Uncle Paul)
When they married.  my mother painted a Rockaway beach scene for them and on the back of the canvas she wrote,  "Where it all began!"
My cousins Deb and Robin remember that painting hanging in their parents' home in New York,   and then in Florida when Babs and Paul retired down there years later.
When we gathered in Florida for Babs' funeral,   I was moved to see that Rockaway beach scene still on the wall in her house.   But then I saw another of my mother's paintings I hadn't seen in years and had forgotten.
It was a still life of a small ceramic planter in the shape of a donkey who was pulling a little yellow cart.   In the cart was a tall snake plant,  and when I was a child that little donkey stood on a table in our living room.   Now seeing my mother's painted image of that little donkey planter I felt my heart stop once again.
Deb and Robin were planning to keep their parents' Florida house and spend more time there.   But Robin lives in San Francisco and can't visit very often,  and so for sentiment's sake,  she decided to take the Rockaway beach scene back home with her.   Then my cousins pressed me to take the donkey still life.
But the paintings were each too big and bulky to take on a plane,  and so Robin and I brought them to the local FedEx office.   We explained that we wanted one sent to California and the other to New York.
"Considering their size and the distance you want each one shipped,   they both will be rather costly." the FedEx agent explained.
We both said that was fine.
"Do you want each one insured?"  he asked.
We both said we did.
"What is the value of each paintimg?"  he asked.
My cousin and I looked at each other and smiled.  "Priceless!"   we both said!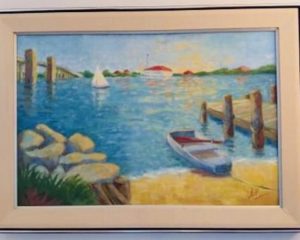 "Where It All Began"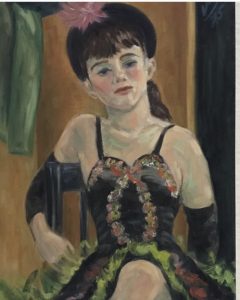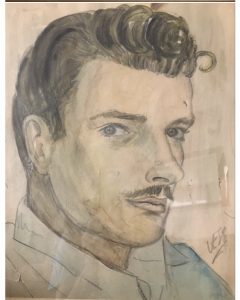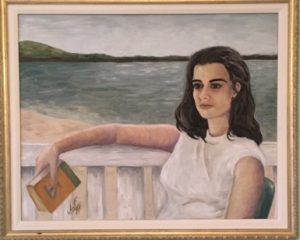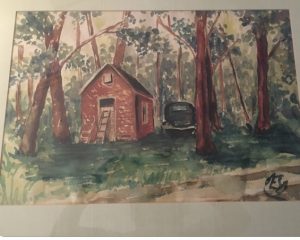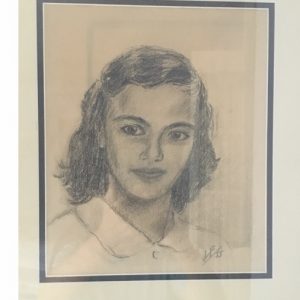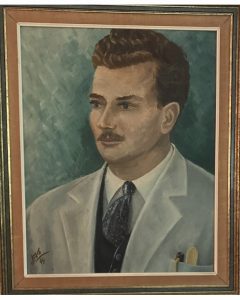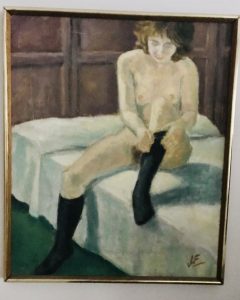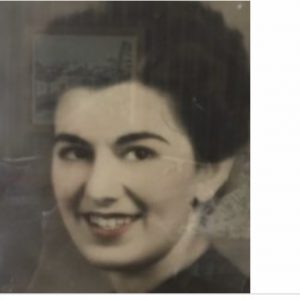 Jessie – photo circa 1937
– Dana Susan Lehrman
Dana Susan Lehrman
This retired librarian loves big city bustle and cozy country weekends, friends and family, good books and theatre, movies and jazz, travel, tennis, Yankee baseball, and writing about life as she sees it on her blog World Thru Brown Eyes!
www.WorldThruBrownEyes.com
Tags: Paintings, Art, Family