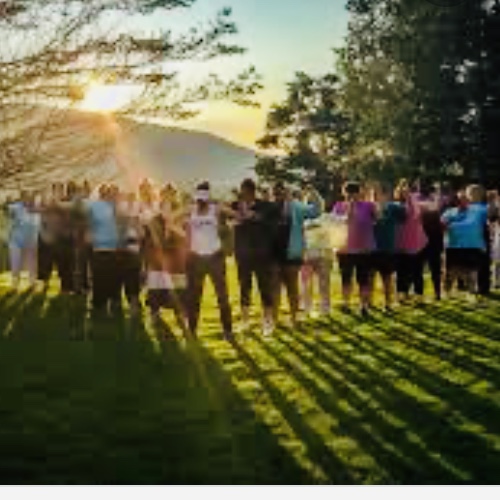 I retired over 10 years ago and since then I gained over 20 pounds,  and try as I might,  I couldn't seem to lose them.
It's understandable – at my age loosing pounds and inches is hard,  I'm not a gym rat (in fact we have a treadmill in our apartment which collects dust),   I'm a Weight Watchers drop-out,  and admittedly I'm  pretty lazy.
And I realize when I was a working school librarian I kept a schedule,  punched a clock every morning at 8:00,  was on my feet all day,  took the stairs instead of the faculty elevator,  and for lunch every day ate tuna fish from a little can.    Since retirement however I sleep late,  go out for lunch with friends,  sit in the theatre a lot,  and take cabs around town.
Then a few years ago,  disgusted with my weight,  I signed up for a week at Green Mountain,  a woman's health and fitness retreat in Ludlow, Vermont.   "She's going to a fat farm.",  my husband undiplomatically told everyone.
Not knowing what to expect,  I arrived at Green Mountain and was immediately delighted – the mountain view from my dorm window was breathetaking,   the staff were professional,  knowledgable,  warm and kind,  and meeting the two dozen other women from across the country who were also in the program was the icing on the cake.
We were of all ages and sizes,  there were two sets of mothers-and-daughters,  a lawyer from Hawaii,  one other New York eastsider,   a dentist from St Paul,  a college kid from California,  women from all walks of life and it seems every state – one gal even from Europe.  And of course we all had our own stories,  and by weeks' end most of them had been shared.
We started the day with a nature walk,  some yoga and then a yummy – and nutritious – breakfast.   Then we each followed an individualized schedule which included various types and levels of exercise,  water aerobics in the pool,   martial arts including kick boxing,  lectures by the nutritionist,  the trainers and even the wonderful Green Mountain chef.
And we had fun activities each night – karaoke once with me belting out Bonnie Raitt's Longing in Their Hearts,  and another night discovering the emotional impact of making  "soul collages",
We were given scissors,  paste,  and piles of old magazines,  and were told without any forethought or planning to cut out random images that appealed or resonated with us,  assemble them on a large card,  and then explain the meaning of the collage to the group.
I was amazed at what memories the images I chose from those old magazines evoked.   Here are three soul collages I made at Green Mountain.
Can you guess what each one meant to me?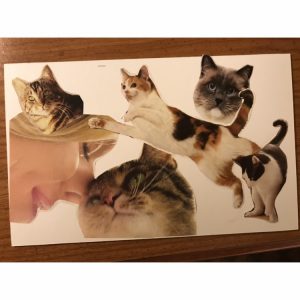 Dana Susan Lehrman
This retired librarian loves big city bustle and cozy country weekends, friends and family, good books and theatre, movies and jazz, travel, tennis, Yankee baseball, and writing about life as she sees it on her blog World Thru Brown Eyes!
www.WorldThruBrownEyes.com
Tags: Soul Collages