Take a wooden orange crate.  Add a couple of wooden slats inside to hold a thin square of wood for a rack.  Attach another piece of wood with a hinge over the long open side for the door.  Add a piece of wood for a lip on the short side and one where the door closes.  A latch for the hinged door.  A bent nail on the lip for a clock.  Bent wire hangers for burners on one end.  Scavenge the dump for real oven knobs.  Paint white.  Wrap for Christmas.
You never like that stove.  You don't know what it meant.
Rush down on Christmas morning with six-year old glee, hoping for a train set. Tear off the paper on the big present, and say, "Oh.  A stove." Carry on, oblivious.  You will have to be shown how clever it is by your mother sometime later, but you are not really interested.  You never like that stove. You don't know what it meant for your mechanically-challenged father to create it for you, or how you wounded him.
Spend years in self-centered childhood and adolescent rejection of parents. Add physical and emotional separation. Then bridge the gaps piece by piece.  Create adult bonds of communication, spend time together, and learn tolerance.  Finally, assemble understanding of the love that was always there.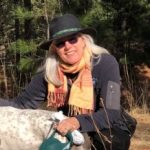 Khati Hendry
Characterizations: moving, well written