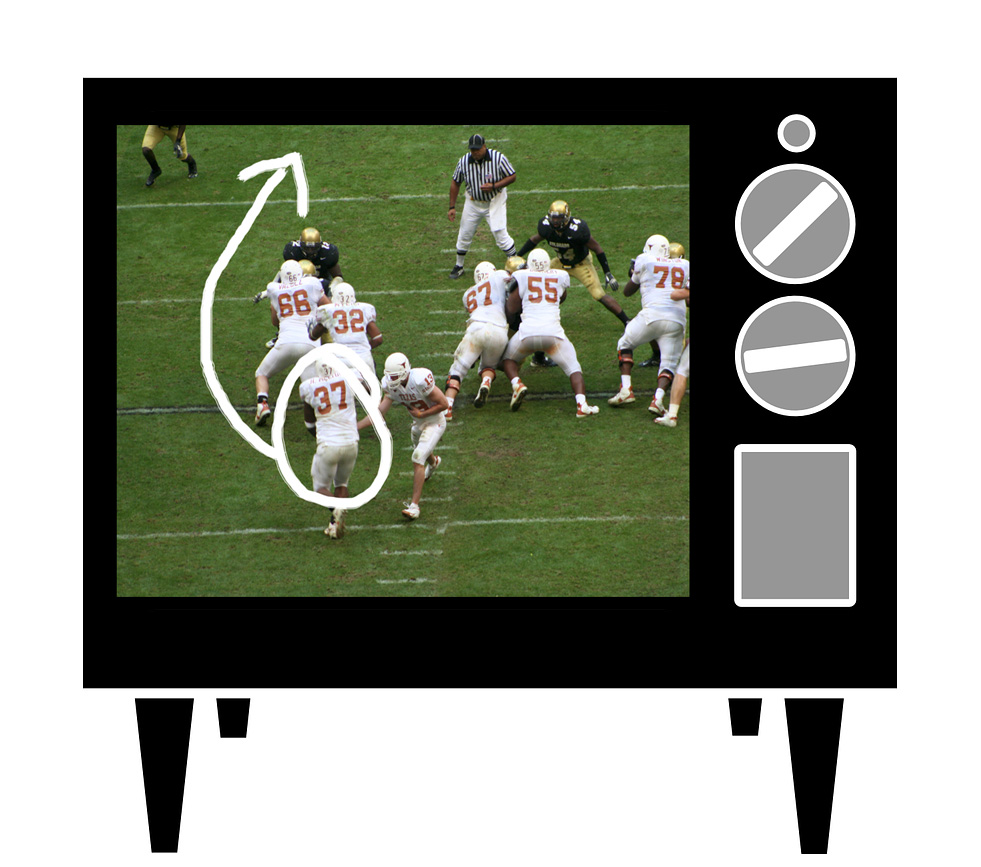 To me, football looks like huge men pretending to play tag but actually trying to kill each other.
Okay, so I'm not exactly a sports fan. When I dated, I'd get that out of the way early on to avoid disappointment down the line. My husband, Garth, does follow sports, but he's not a true fanatic — let's not forget that's where the word "fan" comes from — he's more of a gear-head from the standpoint of Southern California's car and motorcycle culture . . . speed, performance, design, craftsmanship, that kind of thing, which I happen to appreciate as well. I even accompany him to hot rod and vintage car shows, and drag races — a sport where, let me point out, the vehicles are big enough that I can actually see what's going on.
Because in most sports, particularly those involving a ball, even a football, I can't follow what's going on. Because I can't see the frigging ball most of the time. Okay, except for basketball. I can see the basketball pretty much all the time. But golf? Forget about it. Tennis? Nope. Baseball? Seriously? Whoever came up with the phrase "keep your eye on the ball" must have had bowling in mind.
In football, it seems like they're purposely hiding the ball. I mean, I get the basics of the game, two teams playing — well, fighting to get past each other so they can get touchdowns and whoever scores the most points wins, but the rules are surprisingly complicated. Try as I might, should I happen to be in front of the TV when a game is on (good sport that I am), it's not long before I'm lost and falling into a stupor when what to my wondering eyes should appear but freehand doodles, diagrams, and magic marks . . . on the screen. Genius! It's kind of like "Football for Dummies." Now I toss in comments like, "There he goes!" or "That was a great run," or "Yay, first down," so it sounds like I'm actually interested. And sometimes I even chant, "First and ten, do it again, we like it, we like it," a cheer I heard at a high school football game and for some reason it stuck, except that I always said "first in ten" until Garth corrected me last year. And I listen to the announcer for hints, kind of like when you've forgotten someone's name, then hear someone else use it, and then you work it into the conversation as if you knew it. "Stop the clock, out of bounds!"
There are aspects of football I like. I admire the trust and camaraderie and even the toughness of football players. And they ARE tough, with pain thresholds through the roof! If I reach for my coffee cup the wrong way, my back goes out. If I drop my hairbrush on my foot, I bruise and limp.
I do like the sound of a football game on TV in a sports bar or any room filled with men releasing all that testosterone in a nice, safe way. I'm not sure what the equally ardent female fans are releasing. But sometimes the energy does seem to teeter on the edge of violence, and all that yelling and whooping and hollering and fist pumping and chest bumping and back thumping in a confined space kind of scares me. I understand winning and losing; I just don't get the intensity of the emotion. Where does that come from? Because while I'm sincerely happy for the winners (and the family members to whom they will go home), I'm equally sad for the losers (and the family members to whom they will go home). I worry about them.
Of course I do enjoy the souped up commercials and halftime show the Super Bowl is famous for, half hoping for a wardrobe malfunction or something unexpected to happen. And as a word nerd I'm quick to use football references like dropping the ball, Monday morning quarterbacking, and out of bounds to make a point, but that's really pretty much the extent of my interest.
Well, okay, there's one more thing: I like the excuse to make immature jokes about tight ends and wide receivers.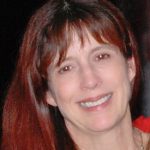 Barbara Buckles
Artist, writer, storyteller, spy. Okay, not a spy…I was just going for the rhythm.
I call myself "an inveterate dabbler." (And my husband calls me "an invertebrate babbler.") I just love to create one way or another. My latest passion is telling true stories live, on stage. Because it scares the hell out of me.
As a memoirist, I focus on the undercurrents. Drawing from memory, diaries, notes, letters and photographs, I never ever lie, but I do claim creative license when fleshing out actual events in order to enhance the literary quality, i.e., what I might have been wearing, what might have been on the table, what season it might have been. By virtue of its genre, memoir also adds a patina of introspection and insight that most probably did not exist in real time.
Tags: football, sports
Characterizations: been there, funny, well written