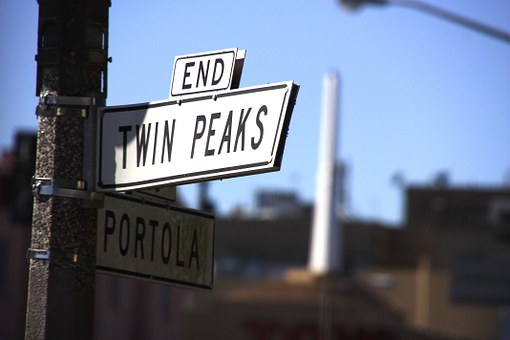 There will be nudity…wait for it…
This must be the way things are done here, I thought. No turning back now. So I focused on the ceiling fan as it spun in a lazy circle, thinking about how I would describe this feeling to my friends.
When it comes to travel, you could say I'm a late bloomer. I didn't go backpacking around Europe like many of my friends did during our teens and twenties. No youth hostels, no scary adventures on trains, no one-night stands with handsome strangers, no emergency phone calls home when money ran out. Instead, I got a full-time job at eighteen, worked my way through college, and got married at twenty-one along the way. Truthfully, I was a homebody, and immune to the wanderlust that infected my contemporaries. I didn't begrudge anyone their Eurail passes and souvenirs. I just figured that someday I'd get over my reluctance—or, to be honest, my anxiety— about traveling, and when that happened, I'd get on a plane or a train and go somewhere. And when it did finally happen, I was nearly fifty years old. Travel at that age—minus backpacks, youth hostels, and having to ask Mom and Dad to wire cash—promised to be a different sort of adventure.
The following year, a friend asked me to join her and another friend on a walking trip through Tuscany. I said yes. We practiced walking uphill around our neighborhood—toting several cans of soup in our daypacks—for weeks in advance to prepare. We felt ready.
The three of us, middle-aged women sans our husbands, joined an international group of energetic walkers on a journey that would begin in Siena and end in Montepulciano. It would not be a leisurely stroll through the vineyards either; the schedule showed that we would be walking eight to ten miles a day—which we did—during one of the hottest Junes in Italy's history. At the end of each day our feet ached and we felt bone weary, but we could be easily refreshed with a shower and a feet-up rest in our rooms, followed by a lukewarm gin and tonic at the closest bar.
We conquered hills along the Strada Blanca and traipsed through miles of nodding sunflowers and fields of bundled hay. While the heat was certainly oppressive, the company of new friends— along with the promise of plenty of good food and wine every evening, in addition to our daily dose of gelato—kept our feet moving and our spirits high.
When the walking tour ended, the three of us set off for a short exploration of nearby towns in Chianti. Our first destination was a converted villa in the tiny town of Panzano. And this would be where my most unusual adventure took place, at the hands of a dark-haired woman named Stefania.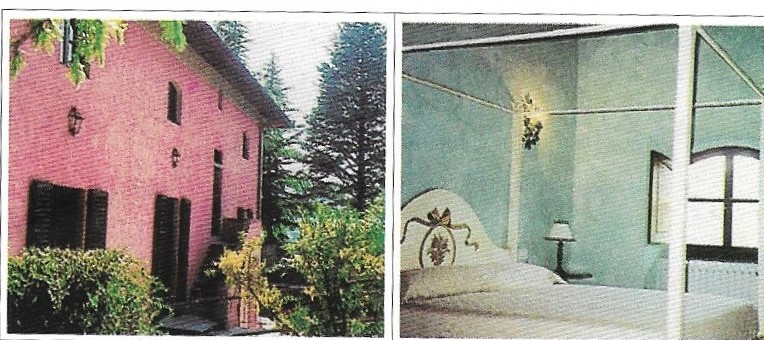 While we were checking into our carnation pink villa, I noticed a sign in the lobby advertising spa treatments. I nudged my friends, and said, "Let's do it!" My companions agreed, and eagerly signed up for hand and foot massage or facials, but I opted for a full-hour body massage with the masseuse, Stefania.  My legs ached, my feet ached, and I longed for that familiar dreamy half-sleep after a good hour of kneading.
I got settled into my airy blue room, relaxed, wrote in my journal, and waited for the appointed hour to arrive. Soon Stefania knocked gently at my door, and announced herself in a soft voice. She fussed over the bed, spreading out a sheet and a towel, then motioned for me to lie face down and cover up with the towel. Her English and my Italian met somewhere in the middle. Words didn't seem to be necessary in any case. I knew what I was supposed to do next. She stepped outside while I undressed. I judged her to be professional but friendly, and I hoped her hands were soft and smooth. I slipped under the towel, on top of the cool white sheet and closed my eyes. I was so sore and tired from days of hard walking, the mere thought of someone working my muscles filled me with relief and joy. Stefania returned after a few moments and began kneading my back, shoulders, and legs—deftly folding the towel over and back, up one side and down the other. I was sinking into that familiar state of relaxation, inhaling the scented oil and listening to the buzz and hum of nature outside my window.  When she was finished with my back, Stefania tapped me on the shoulder and motioned for me to roll over.
In the next instant, she flipped down the towel.
There I was: naked from the waist up, not entirely sure whether this was local custom or something else. Well, now what? Stefania continued the massage, working her well-oiled hands in large circles from my shoulders down to my waist. There's no getting around the fact that this was, in fact, a breast massage. After my initial startled reaction to the surprise unveiling, I began to breathe normally and enjoy the sensation of her capable hands as they moved rhythmically up and down my torso. I found it pleasurable, but not in an erotic sense; Stefania was all business.  This must be the way things are done here, I thought. No turning back now.  So I focused on the ceiling fan as it spun in a lazy circle, thinking about how I would describe this feeling to my friends.  Nice, I decided. Very, very nice.
When my massage ended, Stefania slipped out of the room quietly. I dozed off, relaxed and content.
Early that evening, my friends and I met by the little pool behind the inn. "How were your massages?" I asked them. Fine, they said.  "And how was yours?"
So I told them—everything.  After a moment of stunned silence, we all burst out laughing. For the rest of the trip, any time we saw two hills together—or two of anything together, really—I got a gentle poke in the ribs and a wink from my companions.
I still wonder: was Stefania following standard European massage procedures, or did I get the Stefania Special? I'll never know, and I don't really care.
My first trip to Italy that summer was full of surprising pleasures and unexpected beauty. By far, my best memories are: the yellow seas of Tuscan sunflowers, the welcome taste of cold gelato on a hot day, and the time I spent with Stefania, sunnyside up in Panzano.
*And now the Twin Peaks image makes sense, si?
Risa Nye
Characterizations: funny, right on!, well written