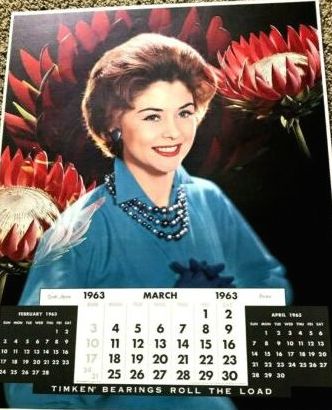 In the late winter of 1963 our town was rocked by a sex murder two streets from my house. On a normal weekday afternoon our quiet suburb became part of one of the biggest news stories of our time.
One day murder came to town
Between 1962 and 1964 thirteen women ages 19 to 85 were strangled in and around Boston. When murder came to our town, eight had been killed over the previous nine months. With each murder the media coverage grew more intense. Our local story went national.
It is hard to overestimate the terror women felt during this time, especially vulnerable women who lived alone in the city. A friend's story illuminates.
In 1963 my brother's classmate "Mike" had a summer job with a rug company. Mike had the massive physique of the linebacker he had been coupled with the tender nature of the minister's son he was.
One morning he and his crew drove in to Boston to pick up a rug for cleaning.  Mike had brought along a thick rope for the task. When he entered the building he heard a stifled scream. It came from an older woman cowering behind her apartment door. Mike, rope in hand, started moving toward her — Lady, is there anything wrong? Can I help you, Lady?–which elicited a louder scream this time and a No! No! as she slammed her door and locked it. Police cars swarmed the area just as the truck was pulling away. Mike laughs about it now, but at the time it was no joke.
………….
"Our" murder shocked us silent. We didn't talk about it at school or at home. I averted my eyes when we drove past the murder house, which was visible from the main street. I devised a new route of walking to avoid the place. It was all inescapably horrible.
Although it was revealed later that "our" strangler's modus operandi matched The Strangler's, authorities arrested, convicted and dispatched to prison a black handyman who had been sent out that day to clean the woman's house. At the time it seemed plausible he had committed the crime, but a woman we knew who knew him said he could not have done.
A  Malden family man was arrested in 1964 on other charges. In 1965 he confessed to the 13 Strangler killings–but not to ours. In his 2006 book Sebastian Junger makes a compelling case for this man's having been our murderer. He reveals that "Al" was working construction at Junger's family's residence in town before, after and on that day.
Oh, and before I conclude: Mike's family's home backed up to the murder house.
Eight months later the President was assassinated. It was a terrible year. I will remember it always, not least because the girl I was realized there would be no sure safe place.
————-
If you're coming over tonight ring the doorbell, will you please? The door is always locked.
Susan Bennet
I'm so happy to have joined the gracious Retro family. The basics:
I have a background in marketing and museums.
I come alive when the leaves turn red.
I regret every tech mistake I have made or will ever make on this site.
I want a dog.
Characterizations: well written