When I entered Radcliffe in 1968, among the many things that needed to change was the status of women.  We were outnumbered 4 to 1 at the College, and representation for postgraduates was worse.  Work prospects were limited too—my musings about becoming an astronaut were dampened by the need to become a pilot in the military first (men only—even on commercial flights).  Professors were men, though I managed to get inspiration from quite a few with brilliant female teaching assistants.  We had a bag lunch-in at the freshman union to protest inaccessible food services.  There was one physician at the Health Services reported to be sympathetic to birth control requests.  Abortions were illegal and a roommate went to Puerto Rico when the unthinkable happened. I got involved with several women's health projects, including the one in Somerville, and decided to apply to medical school.
applying for med school while female
At the time, women in medical school were in a smaller minority than women at Harvard.  We expected interview questions such as whether we were married, what would we do if we got married, how we would manage family and career, if we could undergo the rigors of training—none of which the male applicants would presumably be asked.  As I made the rounds of interviews, they were not terribly remarkable until I went to Stanford. I vaguely recall an indifferent discussion with a middle-aged, somewhat snarky, fellow who brought up the family and career question.  At that, I became quite animated and thanked him—I had been to a number of interviews and he was the first one to ask!  I was part of an effort to document inappropriate questions to female applicants, and now I had something to report.  I presumed I blew the interview.
I got in.  I attended my first choice elsewhere instead.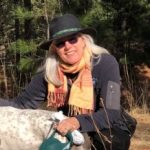 Khati Hendry
Characterizations: right on!, well written