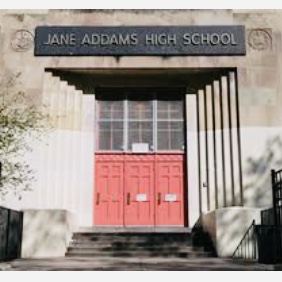 For many years until I retired I worked as the librarian at Jane Addams,   a small,  inner-city vocational high school in the infamous south Bronx.   True,  the neighborhood was sketchy,   and the local bank where many of us cashed our monthly paychecks was robbed a couple of times,  but our school was an oasis in the asphalt jungle.   We had a wonderful and dedicated faculty,  and in general our students were good kids who wanted nothing more than to succeed.  (See Magazines for the Principal,  The Diary of a Young Girl,  Mr October,  Going Back to Work)
Street parking near the school was hard to find,  so at some point,  well before my time,  the schoolyard was designated as the faculty parking lot.   Lines were painted,  spaces were numbered,  and because there were always more drivers than allotted spaces,  a seniority list was created.
Faculty and staff were listed chronologically by the date they began working at the school,  with a formula to adjust for leaves of absence.   And administrators and deans who had to be at school early,  and basketball coaches and counselors who had to stay late,  were given preference.   And assigning spaces to folks in carpools required another special formula.
The teachers union rep even got involved to vet the constitutionality of the whole thing,  and so you can see it was a very important school-wide issue.
Our faculty was close-knit,  many life-long friendships were forged there,  and we usually shared each other's joys and sorrows.   And so when one of us retired,  there was sure to be a grand celebration.
And when an upcoming retirement was announced the word spread quickly so that even before congratulations were given,  or party-planning begun,   the newer faculty members would high-tail it to the principal's office.
Then the school secretary would take out that very important Parking Lot Seniority List so they could see who was the lucky one next in line for that about-to-be available,  highly coveted parking space!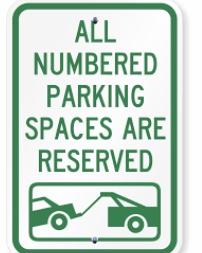 – Dana Susan Lehrman 
Dana Susan Lehrman
This retired librarian loves big city bustle and cozy country weekends, friends and family, good books and theatre, movies and jazz, travel, tennis, Yankee baseball, and writing about life as she sees it on her blog World Thru Brown Eyes!
www.WorldThruBrownEyes.com
Tags: Schools