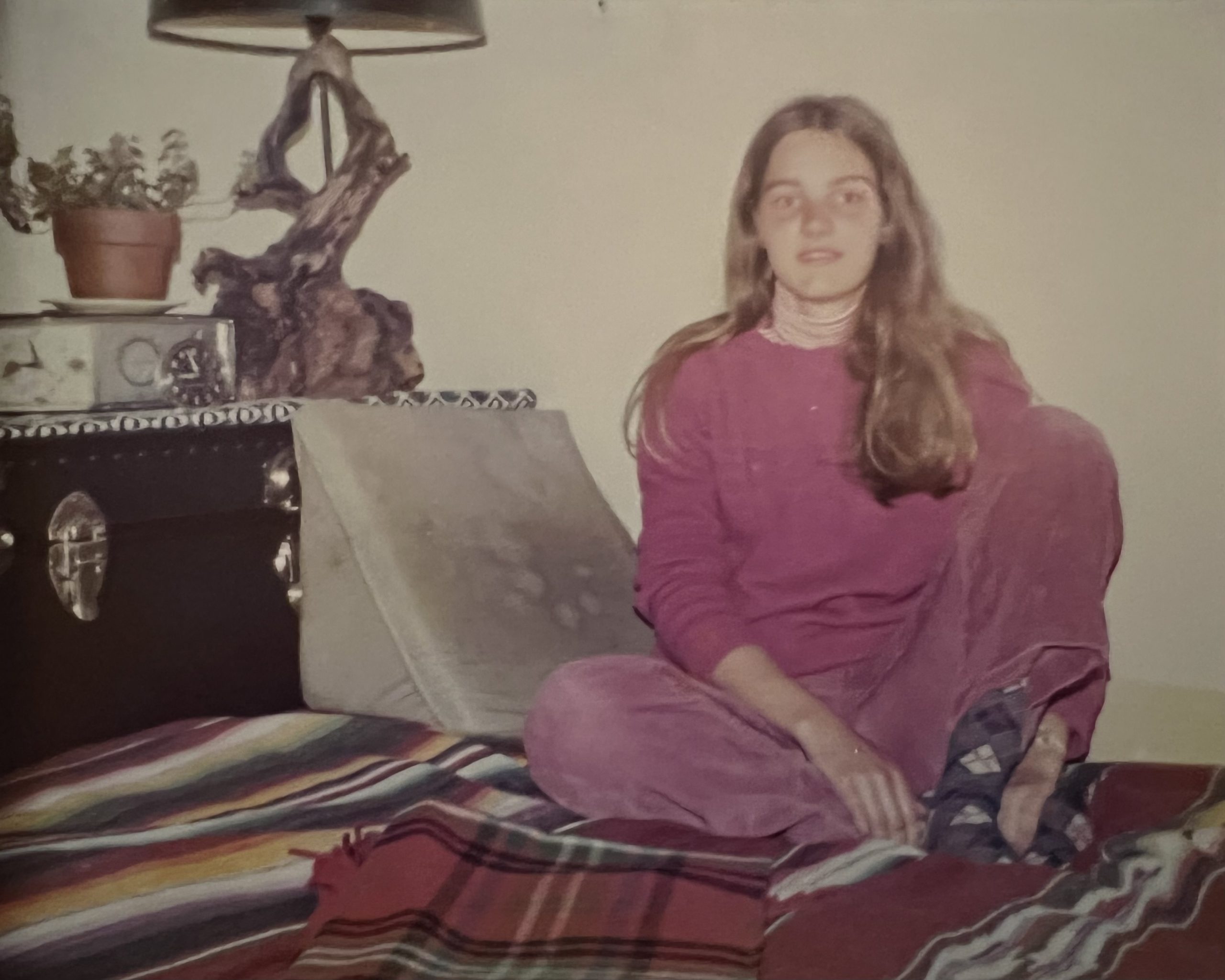 In the garage there is still a battered black trunk made of some sort of reinforced cardboard, a bit mildewed in places.  At one point it held essentials I brought to college—a quilt, some clothes–and it has been dragged around ever since, filled with ever less critical things I can't bear to throw away.  It reminds me of the current surfeit of stuff I need to get rid of.  But it used to hold all I owned.
The house looked sort of lived-in, and we loved it, eclectic and thrown-together though it was.
For many years, I lived in dorms or in houses with multiple roommates—not much nesting there.  But in medical school I shared an old Victorian in the Haight with 5 other people, and there was a collective effort to make it a home:  We made a living-room rug duct-taped together from old carpet samples, repurposed a door into a dining room table set on cinder blocks perfect for seating on the floor, someone had obtained an ancient upright piano, and we built bins for bulk food storage.  The piece de resistance was a room we turned into a library, with many board-feet of pooled books, labelled into categories (health, labor studies, law, race relations, and politics of all stripes from Marx to Mao).  My room had a mattress on the floor, a beat-up desk that looked like a dresser (with a drawer missing and turned into a shelf) with a leaf that folded down for writing– left behind by a former roommate.  And of course the black trunk.
That household didn't last and was followed by multiple other makeshift arrangements.  It wasn't until after residency, when I moved back to Oakland for a real job, that I really had a nest of my own to feather.  I embraced homeowner debt, bought a little bungalow and Sally and I moved in together.
The house was a two-bedroom, one-bath, in craftsman-ish style, built of good redwood maybe 60 or 70 years before.  The furnishings were an assortment of second-hand and haphazardly-acquired items. I still had that desk/dresser thing from the Haight days.  We had a table in the kitchen taken from a previous house, and a big overstuffed armchair Sally had retrieved from a street curb years earlier (and we still have, several upholsterings later).  She also brought along an old bedstead and dresser that had been rescued from the basement of her previous apartment.  The dining room table was built from a salvaged fishing boat wooden butcher block received in barter for Sally's legal services.   A telephone table in the hall was ancient and of unknown provenance.  We ultimately bought a couch in an improbable upholstery design of turquoise and pink. We hung bamboo shades, covered with colorful homemade cloth curtains after we banished the dark drapes left by previous owners.  Posters on the wall.  You get the picture.
In any case, the house looked sort of lived-in, and we loved it, eclectic and thrown-together though it was.  My sister came to visit shortly after we moved in, cast her eye around the mish-mash of furniture and in a fit of enthusiasm offered, "Oh!  You've done your house in ANTIQUES!"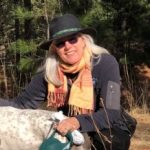 Khati Hendry
Characterizations: right on!, well written