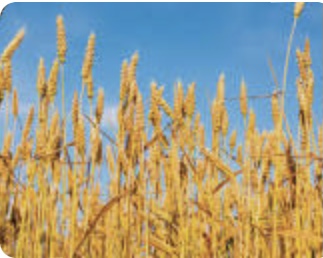 My grandparents emigrated from eastern Europe,  and my parents lived through a world war – my father sent overseas while my mother worked for the Army on the homefront.  (See Parkchester, Celebrate Me Home)
And like all families there were skeletons in the closet,  and there were suicides on both sides that were whispered about,  and the tragic drowning of the relative for whom I was named.  And a great-uncle I had never heard of who appeared at my grandmother's funeral,  and my mother's cousin Daniel who came back from the war "shell-shocked" as it was called then.  And my great-aunt Miriam who performed on world stages.   (See Aunt Miriam, Diva)
After my father's funeral my uncle Stevie – my father's younger brother –  sat on my parents' back porch and told us stories well into the night,  stories he'd heard from their Russian father,  my grandfather Sam who died when I was an infant.
Sam's earliest memory,  he'd once told his children,  was of running through a wheat field – the wheat higher than his head.
Generations of stories I'll never hear again.
Dana Susan Lehrman
Dana Susan Lehrman
This retired librarian loves big city bustle and cozy country weekends, friends and family, good books and theatre, movies and jazz, travel, tennis, Yankee baseball, and writing about life as she sees it on her blog World Thru Brown Eyes!
www.WorldThruBrownEyes.com
Tags: Grandfathers
Characterizations: moving, well written