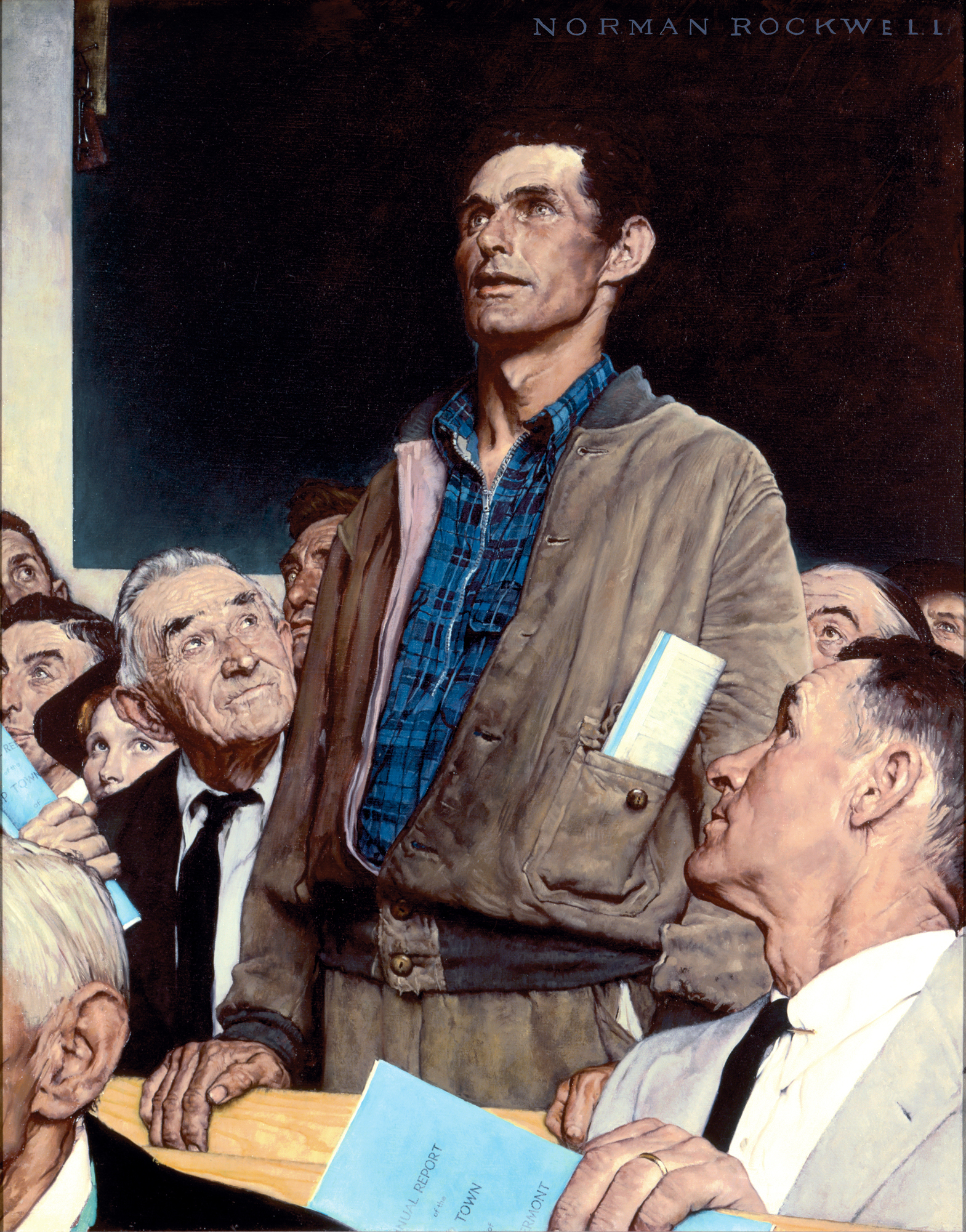 I remember my first vote, but I really remember the first time voters voted for me.
Where everybody has a say
In my early thirties I decided to run for Town Meeting. To my delight my precinct supported me in this grand ambition. On election night I easily won a three-year term.
Then, as now, Town Meeting was held in the high school auditorium the third week in April. That first night I rushed from work to the meeting and excitedly took a seat. Looking around I glowed as I saw friends and neighbors among the several hundred TMMs (Town Meeting Members). I was so proud to join–for however long–these men and women who worked for a common good. Not that there wouldn't be fireworks along the way. There would be plenty of them.
The crack! of the Moderator's gavel silenced the chatter. I rose with the room for the Pledge. To my surprise the first order of business was the swearing in of new members. I stood, raised my right hand, and solemnly promised to fulfill my duties with honor. For a moment I thought I might burst into tears.
What never fails to move me is Norman Rockwell's painting, Freedom of Speech, from his series The Four Freedoms. Depicting the venerable tradition of the New England Town Meeting, Freedom celebrates the right of every voice to be heard.
Just so.
___________________
I served two terms as a TMM until my precinct's boss ladies noticed I was a fiscal conservative and voted me out. 
_______________
The "Four Freedom" paintings are on permanent display at the Norman Rockwell Museum in Stockbridge, MA.  Visit recommended!
.
Susan Bennet
I'm so happy to have joined the gracious Retro family. The basics:
I have a background in marketing and museums.
I come alive when the leaves turn red.
I regret every tech mistake I have made or will ever make on this site.
I want a dog.
Characterizations: been there, funny, moving, right on!, well written