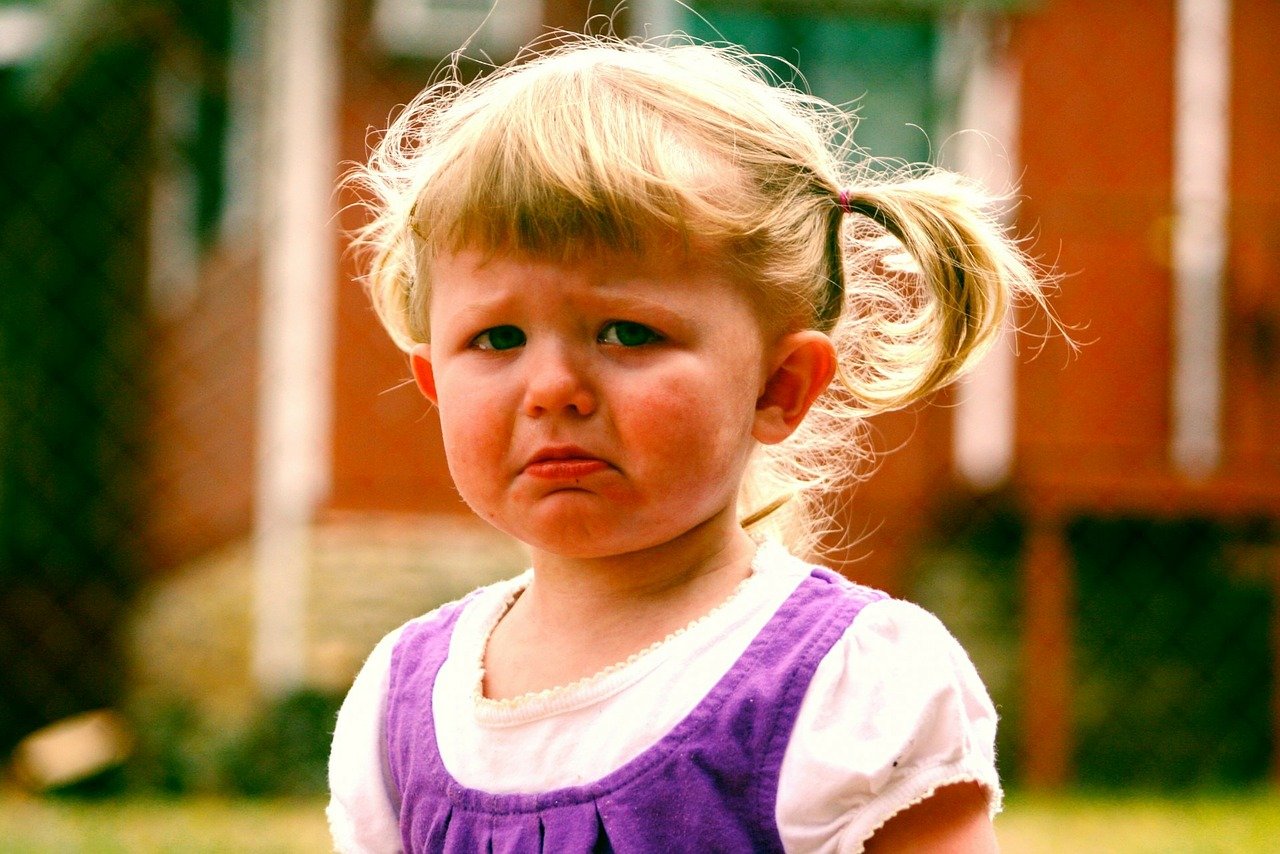 I was standing in the narrow hallway on the plush green carpet popular in the 1950s, near the single bathroom in our split-level home. I was 18 months old. Dressed in red corduroy overalls, I was looking up at my mother, who had one foot in the hallway and the other in the bathroom. She was yelling at me. "Why did you wet your pants when you knew you didn't have diapers on?" she screamed.
This is my first memory, and is it accurate? I believe it is, especially now that I have a lot of context around it.
I knew exactly why. My red corduroy overalls had buttons on the shoulders to hold up the straps, and I couldn't get them unbuttoned by myself in time to make it to the bathroom. Although my speaking ability was well ahead of most for my age, I guess my brain and tongue weren't coordinated enough to articulate a coherent, complex sentence to explain myself. I looked up at my mother in silence. No words would come out. I don't remember what happened after that.
This is my first memory, and is it accurate? I believe it is, especially now that I have a lot of context around it. Reliable relatives tell me I talked very early, by the time I was a year old. Within a month or so after that, I'd bypassed the "baby talk" and spoke in complete grammatical sentences. My mother told me that when I wanted a drink of water, I would say, "Mommy, may I have a drink of water in the little yellow cup?" That cup was soft plastic, with little blue drawings of the nursery rhyme "Hey, diddle diddle." There were drawings of the cat with a fiddle, the cow jumping over the moon, a little dog laughing, and a dish and a spoon holding hands. Definitely a more pleasant memory than my first.
My mother and grandmother also told me that I was toilet trained very early. Coming from a background of being a working mother and wanting children out of diapers as soon as possible, my grandmother trained me. Although I remember none of the training, I was amenable to it, so the timing of this memory makes sense. So does my mother's behavior.
This was the mid-1950s, and my mother, who had been an up and coming textile designer in New York before I was born, was stuck at home with me–this odd child who looked like her mother-in-law, whom she hated. Mom was so talented that the company wanted her to return to work, and my grandmother, who lived with us a lot of the time, offered to take care of me. But the social pressure was too much, and mom stayed home, which was probably one of the biggest mistakes of her life. By the time she did go back to work, in a less high-powered job, I was 11 and my brother Allan 7, and the damage to all of us had been done.
As much as I now understand her frustration–lack of creativity, not enough money, dislike of a suburban lifestyle, and a child she didn't understand–unfortunately I remember the drama, yelling, fights, and fear most vividly and still have to make an effort to remember the better times. My mother did nearly all the yelling, and the more she yelled, the quieter I got. Once I remember her screaming at Allan, who must have been about 10 at the time, and him saying, "Mom, just go ahead and hit me, but please stop screaming!" When I was about 14 or 15, I recall her screaming at me, "Why don't you ever tell me anything?" and I answered, "Because I can't get a word–or an emotion–in edgewise."
In my last two years of high school, when I had more independence, I tried to be out of the house as much as possible, at school, clubs, and play rehearsals. When I was home, I went to my room to study. The disconnection continued, waxing and waning depending on the circumstances, all through my 20s, with periods of estrangement.
As an adult I have worked hard to rebuild the relationship with my mom, especially after my father died in 2001. It's taken a lot of effort, but thankfully we are on much better terms now. I often wonder what a more peaceful and supportive childhood would have been like.
Author's note: This has been the most difficult and painful story I've written on Retrospect, but I feel good about writing it for the trusted community that we have. And, I have a new perspective on why I can't stand to wear red.
Marian
I have recently retired from a marketing and technical writing and editing career and am thoroughly enjoying writing for myself and others.
Characterizations: moving, well written