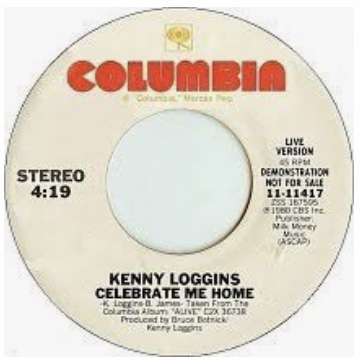 I first heard the moving Kenny Loggins song Celebrate Me Home when my husband and I attended a weekend retreat run by a human potential movement called Lifespring.  (See Parkchester, Celebrate Me Home)
I can't say that weekend radically changed my life as the workshop leader promised,  but it did make me think about the real meaning of home.    The novelist Thomas Wolfe famously wrote,  "you can't go home again",  but our leader had another take.
"Home is not a place you return to,"  she told us at that Lifespring retreat,  "it's a place you operate from."
"Please,  celebrate me home."
RetroFlash / 100 Words
Dana Susan Lehrman
Dana Susan Lehrman
This retired librarian loves big city bustle and cozy country weekends, friends and family, good books and theatre, movies and jazz, travel, tennis, Yankee baseball, and writing about life as she sees it on her blog World Thru Brown Eyes!
www.WorldThruBrownEyes.com
Tags: Celebrate Me Home, Lifespring