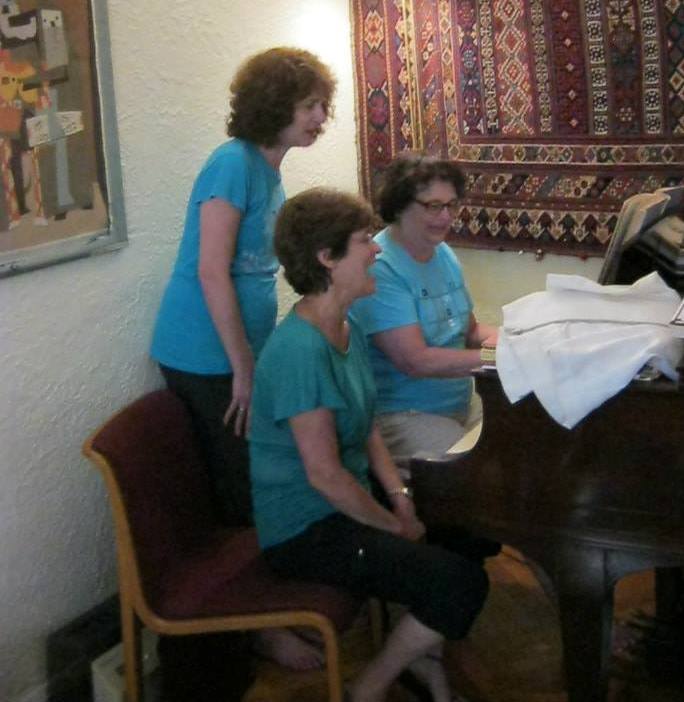 I grew up singing. My family sang all the time. On holidays and other occasions we would gather around the piano and sing, sometimes in unison, more often taking different parts. In the early years, it was my aunt Daisy who played the piano, but at some point my oldest sister took over that role. If you didn't know the words, or the tune, it didn't matter, because you could just read it over the pianist's shoulder.
The first songs I remember learning were from Gilbert & Sullivan operettas. First The Mikado, then H.M.S. Pinafore, and later Pirates of Penzance. We sang of letting the punishment fit the crime, three little maids from school, Little Buttercup, and a poor wand'ring one. The lyrics even infused our regular conversation. Invariably when somebody said they had never done something (it didn't matter what), the immediate response was to sing "What never?" Then the first person would reply "No never." "What never?" "Well . . . hardly ever!" Just like the Captain of the Pinafore. In fact, we still do that when we are together.
Then there were our car trip songs. My family took a lot of long car trips, and we had a whole repertoire of songs we sang only in the car. It was partly just to pass the time, and partly to avoid carsickness. These were mostly songs learned at summer camp, and old standbys like "You are My Sunshine" and "Show Me the Way to Go Home" (which were the two songs I first learned to harmonize on). On one car trip to Vermont to go skiing, my mother taught us all "La Marseillaise," because one of my sisters needed to learn it for her French class. I can still sing the whole thing, which I learned phonetically, although I only have a general idea of what it means since I have never taken French.
We also loved Tom Lehrer, and had all of his records. There were only four, Songs by Tom Lehrer (1953), More of Tom Lehrer (1959), An Evening Wasted with Tom Lehrer (1959), and That Was the Year That Was (1965). I learned the words to all the songs, and sang them frequently around the house. There was one song, "My Home Town," which had funny and pretty risqué descriptions of the people in town. One of the verses contained the line, "I think I'd better leave this line out just to be on the safe side," suggesting that it was TOO risqué even for Tom. I remember singing this song once, and my grandmother heard this line and said "no, it's okay, go ahead and say it," and I had to explain to her that it was actually what the line was supposed to be. Another favorite song was "Lobachevsky" about the Russian mathematician. My sister wrote her History of Science honors thesis in college on Lobachevsky, inspired at least in part by this song.
Broadway musicals were another important part of my childhood. We often went into New York to see shows on Broadway, since it was not very far, and the tickets were less expensive back then than movie tickets are now. We also had the original cast albums from practically every musical that came out in the '50s and '60s, and I learned the words to all those songs too. Often, I would use them to express my mood. When I was depressed about my social life, I would sing "Where Is Love?" from Oliver or "Good-Night My Someone" from The Music Man, and that would make me feel better. When I was feeling on top of the world, I would sing "I'm the Greatest Star" from Funny Girl. If I wanted to feel flirtatious, I would sing "Hey Big Spender" from Sweet Charity. I could go on, but you get the idea.
When each of my children was born, I found an appropriate Broadway song to sing to them, at first to keep them calm when they were on the changing table, but then on other occasions as they grew older. To my oldest, I sang "Sabrina, I just met a girl named Sabrina" to the tune of "Maria" from West Side Story. For my son it was "Benjamin, Benjamin, every morning you greet me" to the tune of "Edelweiss" from Sound of Music. For my youngest it was "Hello Molly" from (obviously) Hello Dolly. I can still do a good job of embarrassing them by singing these songs to them.
I also loved folk music, and sang along endlessly with my records, especially Phil Ochs and Ian & Sylvia. The lyrics to their songs are still occupying space in my brain. No wonder I had trouble learning Hebrew or the Krebs cycle or how many centimeters there are in an inch – my brain is filled to capacity with song lyrics!
I have sung in many choirs where I had the chance to sing the great choral masterpieces – Brahms Requiem, St. Matthew Passion, Beethoven's Ninth, Mahler's Second, and many others. I actually still have a record of the Radcliffe Choral Society and Harvard Glee Club singing the Brahms Requiem on November 16, 1969 in Sanders Theatre, with my name listed on the back. I don't love the fact that most of these works have Christian themes, but on the other hand, I would never have known the story of Easter if I hadn't sung the St. Matthew Passion. I am currently singing only with my synagogue choir of about 35 people, which has a very different feel from the huge choirs assembled to do the masterworks mentioned above, but it is fulfilling in a different way. For more on my choir experiences, see my earlier story To Sing In Perfect Harmony.
Finally, I must add that I also have always loved rock and roll, and still do. I have written about that side of my musical tastes in Rock and Roll Never Forgets, so I won't repeat it here. That's what I listen to nowadays in the car, generally on the Sirius radio channels '60s on 6 and '70s on 7.
I close with some of the lyrics to my title song, which describe how I live. I think it is good advice for everybody:
Sing, sing a song
Make it simple to last your whole life long
Don't worry that it's not good enough
For anyone else to hear
Just sing, sing a song.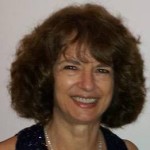 Suzy
Characterizations: been there