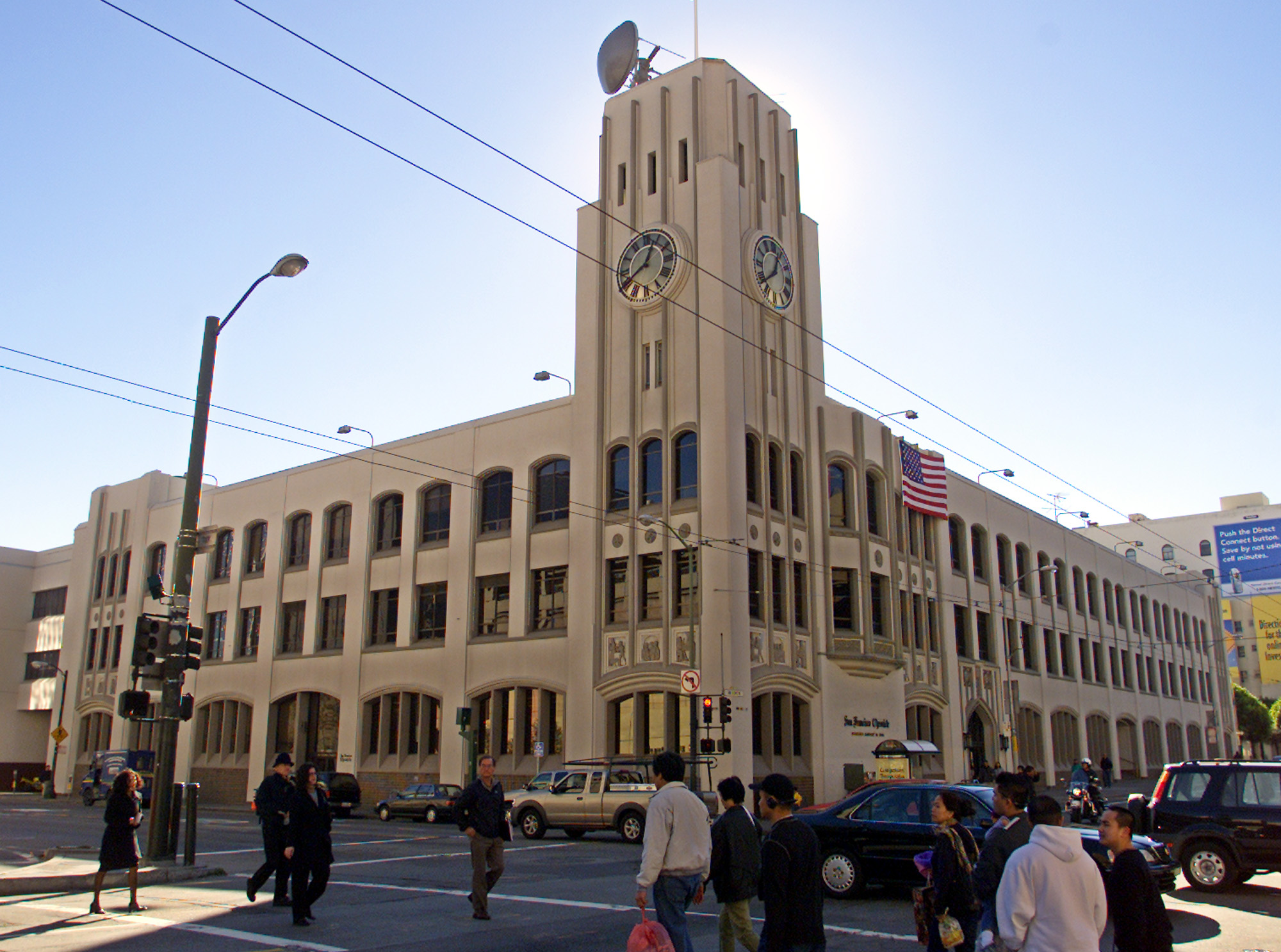 I never asked to be a movie critic. And yet it happened. People don't believe me when I say this; they assume movie reviewing is such a plum job that I must have scrambled and hustled to get there. Not really.
In 1991 I'd been working at the San Francisco Chronicle seven years when the senior movie critic Judy Stone took a buyout offer and retired. In a crisp email, the assistant managing editor informed me I would forthwith be reporting full-time as a movie critic. There wasn't any "Come in to my office to discuss…" No "How would you feel about doing this…?"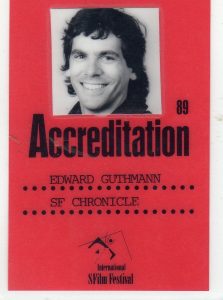 I was the logical choice, given that I'd been pinch-hitting for Judy when she was out sick or on vacation. Plus, I had earlier movie-critic experience at the San Francisco Bay Guardian, an alternative weekly. That job also came unbidden: I got it because my neighbor at the time was the arts editor and had a hunch I could do it.
Even though I had a lifelong love of movies, and held a large fund of cinema trivia in my head, I never thought I'd be a movie critic. My take on movies seemed too idiosyncratic, too personal and off-the-mainstream. I later realized that every film critic is idiosyncratic and quirky — that taste and esthetics are by definition deeply personal. If a critic writes safe, generalized pabulum that doesn't spring from passion and a strong point of view, then you've got a problem.
For the next 12 years I reviewed movies full-time in addition to writing features and profiles on movie personalities. I saw between 200 and 250 movies per year, and wrote up to five reviews and feature stories per week. I got to meet Catherine Deneuve, Lillian Gish, Stephen Spielberg, Lucille Ball, Gregory Peck, Pedro Almodovar, Clint Eastwood, Laura Dern and hundreds more. I went to film festivals in Toronto, Sundance, Telluride and Hong Kong. I had the privilege of championing artists like Krzysztof Kieslowski and Satyajit Ray, whose work might otherwise go unnoticed because their distributors had tiny advertising budgets; and I got to discover Oscar-winning filmmakers like Alexander Payne (Sideways, The Descendants) and Steven Soderbergh (sex, lies, and videtape; Erin Brockovich) as their careers were just starting.
Being a movie critic brought me a minor level of fame in the Chronicle's circulation area — at least among the people who read movie reviews — and gave me a window into the privileges and annoyances of being a public person. I was gratified when someone said, "You're my favorite critic" or "I saw that movie you recommended and loved it." It was fun to see my name quoted in a movie trailer, and then hear from a cousin back East or an old college friend who also saw it. Who doesn't like an ego boost? I enjoyed the dialogue with readers and the fringe benefits — like getting the best seats and not waiting in long lines; like getting comped to concerts and local stage productions; like having my phone calls answered quickly. You can get spoiled that way, and I did.
Being semi-famous wasn't always fun. When email became the standard communication mode in the early '90s, replacing handwritten letters, the feedback I received tripled or quadrupled. Some correspondents were kind and thoughtful; a lot were not. I learned that anger, not satisfaction or admiration, is the single greatest incentive when writing a total stranger. Think about it: How often do you contact your utility company and enthuse, "Wow, the heat feels great on this blustery day. Thank you!"?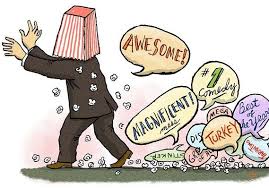 One day my fellow critic Mick LaSalle asked me, "Are you getting a lot more hate mail now that everyone's doing email?" Indeed I was. "You owe me the 10 dollars I wasted on that piece of crap!" was a grumble I received more than once. Or, "Are you sure you saw the same movie I saw?" Or this lulu: "It is clear in the last analysis that the only thing coursing through the mind and pen of Edward Guthmann is viciousness of the lowest sort." Oh well, at least he could string a sentence together.
One hater used to cut my reviews from the paper, deface them with a large rubber stamp saying "BULLSHIT" and mail them back to me. (He did that with other critics, too.) People take movies personally and if you criticize something that touched them or reinforced their identity, they feel personally offended — as if you'd violated their entire value system. Occasionally I got nasty phone calls at home — always anonymous. It's weird when someone knows your work and has formed an opinion about you, and you know nothing about them. A colleague introduced me to a friend once who said, "I always know I won't like a movie if you do." How do you answer that?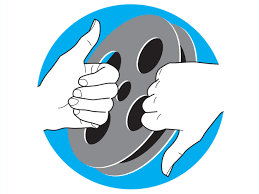 People can treat you very low when you're semi-famous. I went to a preview screening a few years ago, and as soon as I walked in I was photographed kamikaze-style, from a three-foot distance, by the since-deposed editor of a San Francisco literary journal. He hated something I'd written. "You might ask first before you photograph someone," I said. "Ohhh, would the Chronicle?" he sneered. The next day, he posted the photo online and claimed I "lashed out" at him when he took the picture.
I've heard celebrities and politicians say this often: that once you're famous, a lot of people assume you lack the same feelings and vulnerabilities they have. If they feel undervalued in their own life — and then witness someone with perceived power and success who they consider undeserving – they make the accomplished person their target. Bring on the grenades, the gossip and speculation – celebrities are fair game.
In October 2003 I wrote my last review, asked to be reassigned and started writing author interviews and a variety of profiles. I bailed because my assignment editor was intolerable (a very long story), but as soon as I quit I realized how much I'd come to dislike the grind itself. At least twice a week I sacrificed my evenings and drove into San Francisco for press screenings when I wanted to kick back and stay home. Had the movies all been stellar, I might not have minded, but many were awful — and usually in the same way that movies from the previous week were awful. I sometimes felt like I was justifying the stinkers, by virtue of the fact that I was giving them any attention at all.
Suddenly my evenings were free. Slowly, I could reignite the original love of movies I developed as a 6- or 7-year-old watching Fred Astaire and The Wizard of Oz on television. That first year after quitting, I saw only one or two movies a month, compared to the four or five per week I'd been seeing. As a recovering movie critic, I didn't have to sit through soul-destroying bilge to the bitter end. I only saw the movies I wanted to see, and if I was bored I got up and walked out. I was liberated! Like a frog in a pot of water that slowly comes to a boil, I hadn't realized how accustomed I'd become to stress, discomfort and a begrudging sense of duty.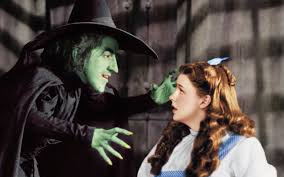 Yes, I had second thoughts about quitting. I knew I was surrendering a cachet and name recognition that I wouldn't enjoy as a feature writer. My fan base would diminish and become less vocal. Inevitably, I'd miss the glamour aspects of the job and the great people I got to interview. I felt a pang of regret that my 12-year-old nephew, who liked having a movie critic for an uncle, would lose his bragging rights and be disappointed for himself and for me. But I don't regret my decision: I regained an ease and comfort in my life.
Most of the writing I do now is personal, and my relationship with movies has never been better. During Covid, I'm watching Turner Classic Movies and streaming services every day. I'm finding, with my older person's perspective, that old favorites have a new dimension, a new fascination. Having lived more, I appreciate them on deeper levels. I'm falling in love all over again.
Edward Guthmann
Characterizations: been there, right on!, well written