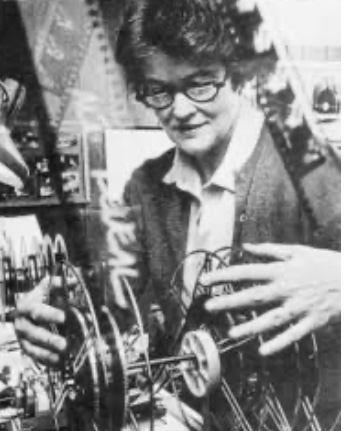 I've always been very proud of my aunt Dede Allen.  Movie buffs may know her as a stellar film editor and a pioneer in what had been a male-dominated craft.
Dede worked her way up in the film business,  starting as a production runner at Columbia Pictures,  then editing commercial and industrial films and eventually becoming a feature film editor where her unusual talent was recognized by other editors and directors.   And Dede pioneered the very effective use of audio overlaps where dialog or voice-over narrative continue after a scene change,    and also introduced emotional jump cuts to add energy and realism to a film's characters.
Classic films edited by my aunt include The Hustler,  Bonnie and Clyde,  Dog Day Afternoon and Reds, and directors she worked with include Arthur Penn,  Sidney Lumet,  Robert Wise,  Elia Kazan and George Roy Hill.   And among other honors,  Dede served on the Board of the Academy of Motion Picture Arts and Sciences.
Dede's husband Stephen Fleischman was prominent in a related field as a writer and producer of documentary films,  and he and I shared a birthday!   (See Birthday Calendar)
And their son Tom Fleischman is an acclaimed sound editor.   Sadly Dede and Steve didn't live to see my cousin Tommy win the Oscar for his work on the 2012 film Hugo.  (See The Irishman)
But over the years we were all there to see Dede honored on both coasts for her achievements and her own Oscar nominations.   At those dinners it was fun to rub elbows with the likes of Warren Beatty and other celebs Dede had worked with.
But more thrilling was hearing Dede speak passionately about her craft and her role in the making of some great films!
Dana Susan Lehrman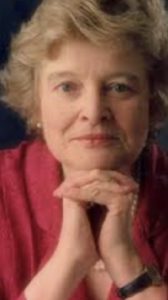 Dana Susan Lehrman
This retired librarian loves big city bustle and cozy country weekends, friends and family, good books and theatre, movies and jazz, travel, tennis, Yankee baseball, and writing about life as she sees it on her blog World Thru Brown Eyes!
www.WorldThruBrownEyes.com
Tags: Allen Dede, Film editors, Filmmaking