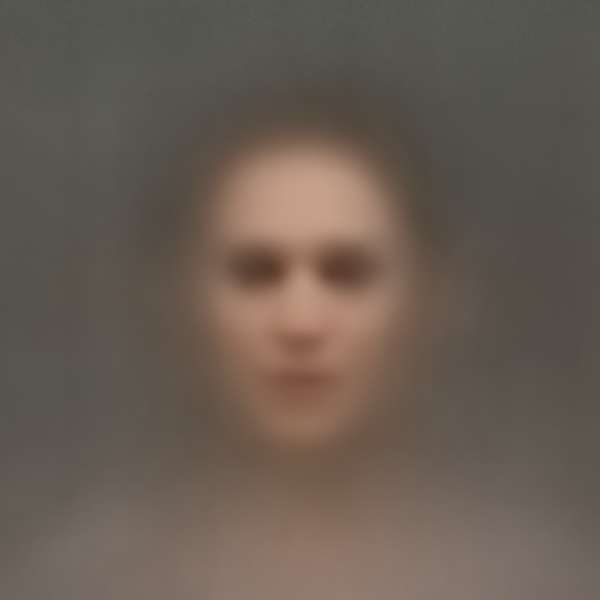 I usually begin my day with a cup of coffee and a microdose of psilocybin. A microdose is defined as 80 micrograms of the carefully grown and prepared mushroom. I also take a dropper full of lion's mane, a mushroom that, like psilocybin, has restorative properties in the cognitive realm.
Eighty micrograms is a holistic dose. It doesn't make you hallucinate, but it does tend to sharpen your focus.
Since the onus of the Leary years have fallen away, reams of medical, psychological, and spiritual studies have been written on the benefits of psilocybin as a treatment for depression, addiction, obsessive-compulsive disorder and post-traumatic stress disorder. The mushroom is also touted for its power to enhance memory and other cognitive skills, something indigenous peoples have been celebrating for millennia.
On the morning of September 23, 2020, as the Covid pandemic was scything its way through the population, I felt great. I worked on a novel I've finally completed, saw to some chores around the house. In the afternoon, we tested a few early buds from our 2020 harvest. The results were, as is often the case, spectacular — fragrant, heady, and powerful.
By early evening, I had fallen into my pandemic restless mode. No classes to teach, no films to see, the theaters closed. Restaurants were shut down or too risky to merit eating out. Friends were not yet seeing friends. I poured a glass of red wine left over from the night before, a delicious Portuguese malbec. Then another. Yum.
Earlier in the day, Agent Orange, the former President, gave a news conference in which he announced that a woman had made the short list to replace the sad empty space left by the Notorious RBG. In the same conference, he refused to confirm that he would accept the outcome of the upcoming November election. "You know ballots," he said, shouting down a powerfully insistent reporter. "You can't trust ballots. Everybody knows that."
The whole notion was so ridiculous as to be unbelievable, more bullshit from Agent Orange. Still something about his dogged insistence sent me to my office where I kept a soothing tincture made of distilled THC and tequila. I sucked down four droppers full and wandered back to the kitchen where I was preparing to braise a few filets of wild-caught Alaskan halibut… and drink a glass or two of pinot grigio while I cooked.
I poured two glasses of pinot grigio and talked with my partner for a few moments about Agent Orange's news conference and noticed I was leaning rather heavily on the kitchen counter while I chatted. No matter, it had been a busy day. My partner left the room and I commenced to address the halibut, sipping on the pinot grigio.
*
I regained consciousness from an odd POV: I was lying on the kitchen floor. My phone, with the halibut recipe open and shining forth, lay several feet from my outstretched right arm. What the hell was my phone doing on the floor?
What the hell was I doing on the floor?
My partner rushed back into the room. She was clearly alarmed. What was the fuss about? So, I was lying on the floor. Nothing hurt. I got up. She made me sit. She asked funny questions like, "what day is it?"
"Wednesday."
"Who's the President of the United States?"
I had blocked the man's name out, even then. "Andrew Jackson," I said. "Head of the Know-Nothing Party."
"Don't be a wise guy. You've been passed out on the floor for two minutes."
"I what?"
"You heard me."
That seemed weird. I had no recollection of falling, of missing time, just a lapse in logic, like, what was my phone doing on the floor?"
"I called 911. They're sending the EMTs."
"Aw, man…" Yes, I call my partner 'man,' that's how hip I am.
"They're here." My partner becomes monosyllabic when she's in real crisis. Silently, she walked me to the sofa. I sat down. The room filled with giant young men in emergency gear. One of them carried a small suitcase. He attached electrodes to my chest. Another yellow-jacketed giant knelt next to him, peering at the screen. He nodded, rose.
"You're fine. We'll take you to the hospital if you want."
"Naw. Thanks, gents," I said. "If you say I'm fine, I'm fine." I felt clear, sober, aware.
"You don't want to go to the hospital," a third giant said. "Covid."
"No thank you," I said. "Anybody want to try some tincture?" I asked our LAFD visitors.
"No thank you," they said and filed out the door.
Tomorrow, you go see Irv," my partner said. Irv is our family doctor.
"Okay," I said.
"Asshole," she said. "I thought you were dead."
I made a quick calculation. That day, September 23, 2020, I had ingested 80 mics of psilocybin, a joint of heady marijuana, two glasses of malbec, four droppers of cannabis/tequila tincture, and two glasses of pinot grigio.
"I've known you for thirty years," my family doctor said later. "You're not an alcoholic, dumbbell. You had a drug interaction. But do us all a favor. Stop drinking."
"Good idea," I said. I wasn't going to do that to my partner ever again, and I wasn't going let Agent Orange drive me to drink.
That was two years ago, and I miss it, especially at restaurants, but the longing quickly disappears.
These days, my morning capsule of psilocybin is the only foreign substance that remains in my lexicon. That and the lion's main mushroom drops. But then, Agent Orange is gone, too. Yes, he is.
#  #  #
Charles Degelman
Writer, editor, and educator based in Los Angeles. He's also played a lot of music. Degelman teaches writing at California State University, Los Angeles. 
Degelman lives in the hills of Hollywood with his companion on the road of life, four cats, assorted dogs, and a coterie of communard brothers and sisters.
Characterizations: been there, funny, well written