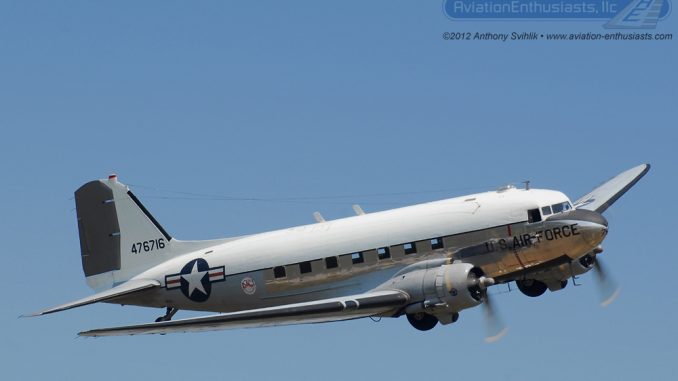 Planes and trains.  I certainly had my experiences that I remember, but age means the details are not the best.  My first plane ride was free, provided by the US Air Force when I was just 3 and a-half. My most memorable train ride was from Illinois to California.  Both are not forgotten, but all the details are fuzzy due to the passing years.
My first airplane flight at 3 by the US Air Force. Later, travelling coach on a train from Chicago to California
The first plane ride I remember was from Denver Colorado to Rapid City, South Dakota.  My father was in the Air Force, and I had gotten very ill, bleeding internally.  I was so ill that they sent me to Fitzsimmons Army Hospital in Denver Colorado.  I don't remember the ride to Denver, but I am sure it was by air.  At Fitzsimmons hospital, they successfully removed my spleen and the bleeding stopped. Now, it was time to come home. I remember getting on the plane in Denver at Lowry Air Force Base (this base is now closed) and flying to Ellsworth Air Force Base in Rapid City.  When mom and I got home, it was very late.  Her mother was taking care of my two younger brothers, and I asked if they could play.  I was informed that they were asleep since it was very late.  Since I had not seen them for many months, I was very disappointed.  As a side note, I have recently read that my illness was probably due to arsenic exposure.
Flying on military transport was different than commercial airlines of today. We flew on a C-47 (the military version of the DC-3).  Of course, for safety reasons, all passengers were issued a parachute.  Since I was only a toddler, they would strap me to a stretcher that had a parachute attached and throw the entire unit out the door. The chute was supposed to open after a few seconds and when I landed somewhere in the Rocky Mountains, then search and rescue was supposed to find me.  Fortunately, I did not test this procedure.  Today, they no longer give parachutes to passengers.  However, I feel that certain airlines, like Spirit, may want to adopt this idea.
My most memorable train ride as a child was with my mother and three brothers from Illinois to California in 1964.  My father was in a summer graduate program at the University of Illinois in Urbana.  At the end of the summer, the four boys and mom went to Chicago to visit her aunt and some cousins.  We took the train from Urbana to Chicago.  Urbana is in the center of Illinois, and the train goes through south Chicago.  I was shocked to see some of the houses in south Chicago and it was the first time I had seen slums and poverty in America.  It certainly contributed to my liberal political beliefs.
After the visit in Chicago, it was time to go back to Arroyo Grande California with my family.  Air fare for the four boys and mom was too much for the family budget.  That meant the train was the best option.  Of course, we went coach since roomettes would have been too expensive. It was a three-day two-night trip. I don't know how all of us slept on the train, but we did.  At least the coach seats were significantly bigger than the coach airline seats today. Of course, mom packed plenty of food, so we avoided the trips to the dining car.  It was a grand adventure. Once we got to San Francisco, we transferred to the California coastal line and made it back to San Luis Obispo where a family friend took us the last fifteen miles to Arroyo Grande. I still do not know how mom kept her sanity for this trip.
Two things I do remember about the train ride.  The scenery on this route is spectacular.  I recently did the same ride but was able to afford sleeping accommodations for that ride.  The other thing I remember was the two young men behind us were in army uniforms, and in transit to Vietnam.  Little did I think, and I am sure most Americans, how much Vietnam would affect all of the young men around my age in the near future.
As for travel today, I still take trains and planes. I will be flying soon with the destination of New Mexico to watch my alma mater, San Jose State University, play New Mexico State University in football.  Both teams are in the Mountain West League.  The return will be by Amtrak from Albuquerque.  However, now when I travel, I get the sleeping accommodations on trains and pay for more leg room in planes.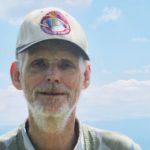 Joe Lowry
I was a child that moved so often, (8 elementary/middle schools) and finally went to to high school in Arroyo Grande California. I ended up at San Jose State University graduating in Chemistry, minor in Biology. Got married, and had two sons. Unfortunately, my wife passed 35 years later. I worked initially in the pharmaceutical industry. After being down-sized, I ended up in the aerospace field, working on satellites. I still live in the San Francisco Bay Area.
Tags: C-47, Denver CO to Rapid City SD. Three days in coach on a train from Chicago to California
Characterizations: moving, right on!, well written