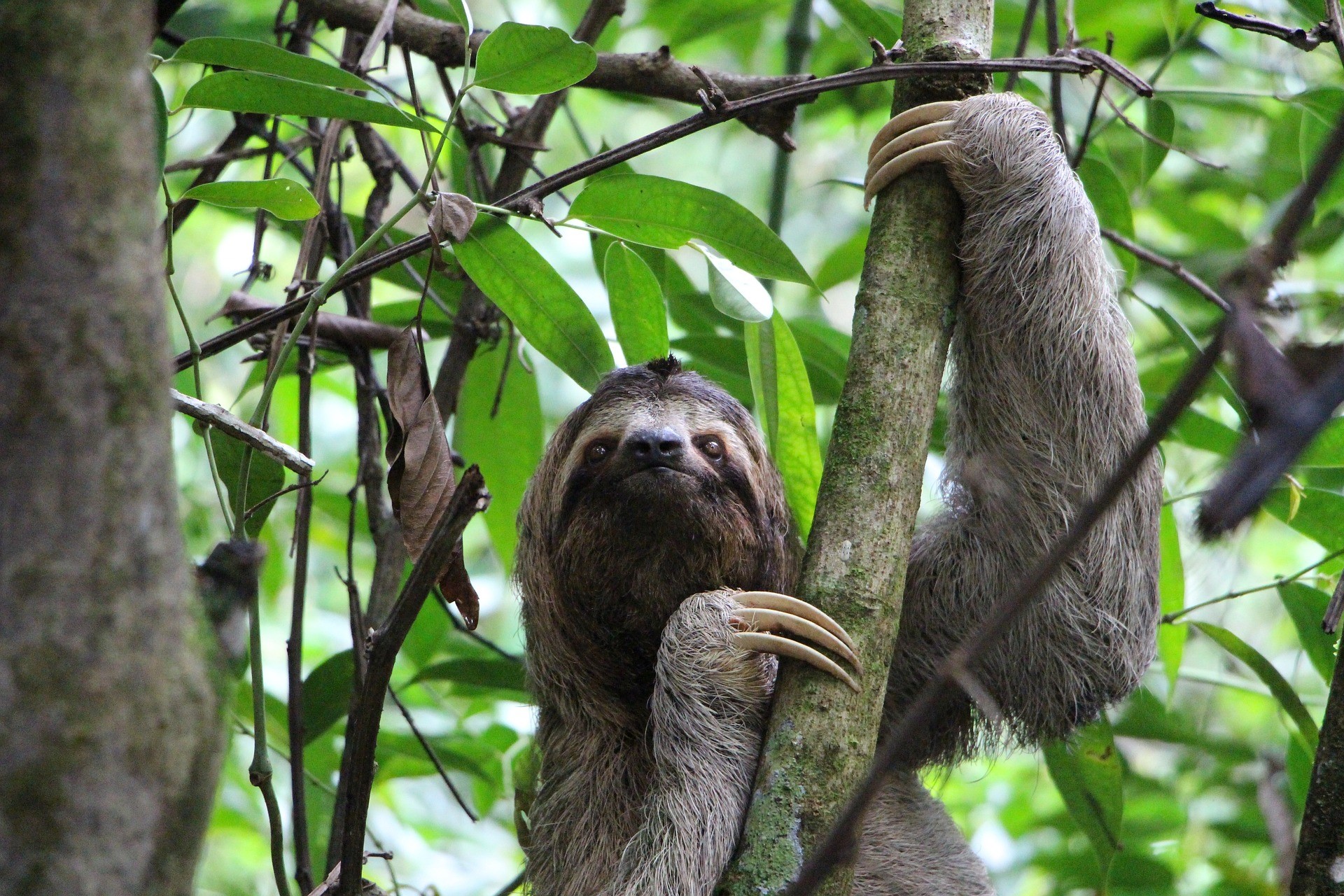 I've never been a fan of rickety trains or small aircraft. Traveling in them always seemed too dangerous. The balance of risk-reward changed when my mother and I journeyed to Costa Rica in 1980 to visit my brother, who was serving in the Peace Corps in the mountains about an hour from San Jose. We enjoyed touring by car where we could, but the roads in many parts of the country were unreliable or impassible back then. To visit the Atlantic and Pacific coasts, means other than driving were required.
As the train progressed ... people boarded with fruit, produce, and the occasional chicken and goat.
At the time there was a train that ran from San Jose, in the center of the country, down to the Atlantic coast port city of Limon, about a six-hour ride. Locals used the train, and there was an English-speaking guide to orient tourists to the various ecosystems. The first day we tried to get on the train, we were notified that it had derailed. Not a great confidence builder.
A day later, we boarded the narrow-gauge train and started traveling through hilly areas, first passing the prime coffee plantation land. As the train progressed, clickety-clacking down slopes, people boarded with fruit, produce, and the occasional chicken and goat. The landscapes varied as we traveled, heat and humidity increased, and we entered a rain forest, followed by banana plantations. As we neared Limon, we could see sloths lazing in the trees. The train brought us safely into the city, where we stopped for a cool drink before going to a small airport.
There, we boarded what looked like an old military plane from the 1950s, with large propellers. It sputtered and its engine was very loud, but it managed to bring us safely back to San Jose after what was a fascinating sightseeing day on a train.
A few days later, my brother made arrangements for the three of us to stay at a hotel in Jaco Beach, in Guanacaste province. There were essentially no roads between this Pacific coast area and San Jose that weren't complete rivers of mud. The only way to get there was to fly in a Cessna that held six people. The three of us boarded the charter plane with some trepidation, especially because the one airport in San Jose had commercial jets taking off all around us. The other passenger on the plane spoke reasonably good English and explained that he was a mechanic, on his way to our hotel to fix the generator. We might have electricity if he was successful.
Our nervousness turned to excitement as we flew low over beautiful green rain forests, occasionally punctuated by volcanic mountains emitting delicate trails of steam and smoke. Within the hour, we landed in a rice field near the coast, where children ran to the plane to greet us, just like in a movie. Our hotel faced a beautiful, unspoiled beach, looking very much like Hawaii before tourism. To the back, jungle crept just a few yards away from the building, and while the generator repair man was successful, that night we turned off the lights to watch many pairs of eyes blinking at us through the thick leaves.
Costa Rica has done a terrific job with responsible ecotourism, but I am very grateful to have seen the country as it was right before this development. Roads are now greatly improved, so the rickety train no longer exists. Going to Jaco Beach, which is now a first-world-level resort, is a safe, easy drive from San Jose. While I like the comforts of modern trains and planes, I'll always remember the amazing scenery from the older versions in Costa Rica.
Marian
I have recently retired from a marketing and technical writing and editing career and am thoroughly enjoying writing for myself and others.
Characterizations: right on!, well written