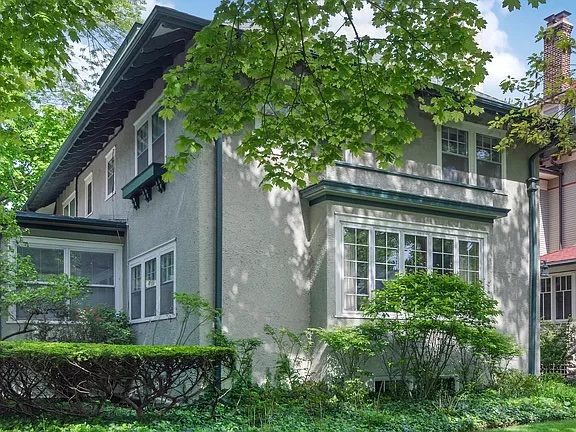 I never watched This Old House on PBS in the years it showed folks how to fix stuff (1979 to 2001). My husband only occasionally engaged in DIY projects with me "supervising," but we did live for 45 years in a house built in 1911. And we loved our old house, despite its frequent need for repairs. We made many of them over all of those years, but we never aspired to make our house trendy or transform it into something other than an updated for comfort, old home. We raised three children, welcomed our grandkids, and celebrated many life cycle events there.
My husband only occasionally engaged in DIY projects with me "supervising," but we did live for 45 years in a house built in 1911. And we loved our old house, despite its frequent need for repairs.
In 2020, it was finally time to move on. We bought a move-in-ready condo in January with an April closing date, and we proceeded to put our home on the market. Our timing couldn't have been worse. The pandemic hit and we had no showings for several months. Then disaster struck. Perhaps the house decided to express its anger toward us for abandoning it by bursting a pipe and ruining our ceilings and floors. As we lived through the chaos of fixing this mess, the noise of the drying mats and fans followed by floor, wall, and ceiling repairs, we took our house off the market. After the repairs were done, we reassessed how our house looked in a bad housing market and made even more improvements.
Don't get me wrong. We had made many changes in all of the years we lived there, but they were driven by what made the house more functional for us. When we bought it in 1975, we had no money for any home repairs. Gradually, we converted the old screened back porch to an office for my husband; added air conditioning; built a deck; remodeled our master bathroom to include two sinks, a vanity, and a great walk-in shower; and opened a wall between our kitchen and dining room. Of course, we painted, stripped off the wallpaper, and kept the exterior looking fresh. After the flood, we repaired and refinished the hardwood floors. For good measure, we removed the carpeting upstairs and refinished those floors as well. Lest you think we are really handy, we hired people to do all of this.
Feeling better about how great our house looked, we went back on the pandemic market. Even though showings were few and far between, surely someone would bid on our beloved home. When that didn't happen, we moved into the condo, thinking that buyers would be less fearful to look at an unoccupied house. What we didn't grasp was how much people's expectations for a house had changed since 1975. Thanks to shows like Property Brothers, Fixer Upper, Love It or List It , Flip or Flop, and many others on HGTV, in a buyer's market people expected our house to look like a newly built home in a 110-year-old shell.
If you have never watched these shows (apparently today's home buyers have), they begin by making a list of "must haves" that almost always include:
Curb appeal

Open-concept floor plan (minimal walls)

Large kitchens with islands and professional grade appliances

A bathroom for every bedroom, with a few extras for good measure
A "master" (bedroom, that is) with a walk-in closet and its own bathroom
Home office space
A dedicated laundry room that's never in the basement
No visible neighbors
The people who ended up buying our old house have been working on their version of home repairs for over a year. According to our former next-door neighbors, our newly refinished floors, my husband's office, our deck, bathroom fixtures, light fixtures, landscaping, and lots of walls have filled multiple dumpsters. I'm not sure if what they are doing is what we thought of as making repairs and improvements during our 45-year tenure there. One thing's for sure. It is definitely not our house anymore.
I invite you to read my book Terribly Strange and Wonderfully Real, join my Facebook community, and visit my website.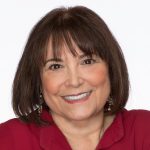 Laurie Levy
Boomer. Educator. Advocate. Eclectic topics: grandkids, special needs, values, aging, loss, & whatever. Author: Terribly Strange and Wonderfully Real.
Characterizations: been there, moving, well written