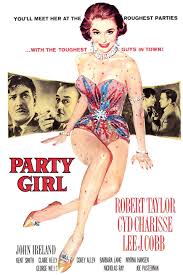 We must have looked pretty scruffy when we pulled into Istanbul, after three months of travel through Africa.  It had started in a rather offhand manner.  I was burned out after nine years in the Community Health Center, and decided to take advantage of an (upaid) "sabbatical", with no plan other than taking a break.  Farasha, Sally's ex-classmate from Arabic class had visited Berkeley earlier that year and groused that "no one ever comes to see her" in Botswana, where she worked for US AID. So we decided to change that.
Sally called me Cyd Charisse, but the hairdo was the only resemblance.
Armed with the discounter's open leg airplane ticket, "Africa on a Shoestring" (precursor to Lonely Planet), many rolls of slide film, a convertible Eagle Creek suitcase-backpack, and a vague notion of exactly where we would go after landing in Botswana, off we went. It was late 1989.  After logging many adventures and revelations as we traveled from Botswana, to Zimbabwe, to Kenya, to Tanzania and on to Egypt, we arrived in the very European Istanbul.  During our travels, the "Pretty Big One" earthquake had rocked the Bay Area during the World Series at Candlestick Park and shut the Bay Bridge, the Berlin Wall had come down, and the USSR was falling apart.  Not that it was easy to follow the news in those pre-internet days.
My dad had given me the name of a Turkish family he knew from work, and encouraged me to contact them when we arrived.  So we did, with some reticence about imposing on strangers. The mother welcomed us effusively and we met Banu, her English-speaking daughter who was soon to start medical school.  With Turkish warmth, she pressed food on us and almost seemed disappointed we had already organized a place to stay.  Was there any place we wanted to visit or do, anything they could do to help us?
Well, maybe she could recommend a place to get a haircut?  She lit up—oh yes, of course!  She made a quick phone call and Banu led us down a few streets to the family hairdresser.  We submitted to the fellow, who enthusiastically shampooed, cut, coiffed, styled and sprayed us beyond recognition.  I ended up with some bouffant confection–Sally called me Cyd Charisse.  What did we owe him?  "No, no, no charge!"  We were confused, until Banu explained that providing haircuts to out of town visitors was a tradition of hospitality for them.  Who knew?
The next day, Banu took us all over Istanbul seeing the sights, and we had a great time together.  At some point, she also confided to us that her mother had been furious with the hairdresser, who ended up charging her the price for foreigners.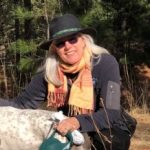 Khati Hendry
Characterizations: funny, well written