I have a bad habit of forgetting the names of people I have just met, usually within thirty seconds of meeting them.  It's like I'm in such a hurry to get their "story" that I just don't put their names into even my short-term memory
There's always the Google machine.
As I have gotten older, however, I notice that I have trouble occasionally remembering a name of someone whom I have known for years.  The same is true for words that I know very well.  An example of this is one of my favorite self-deprecatory jokes:
Q:  "How can you identify an extroverted engineer?"
A:  "He looks down at your shoes instead of his own."
It is the word "extroverted" that continually escapes me.
I have found, though, that I can store my search for a name or a word in the back of my mind, and usually within an hour or two, without any warning whatsoever, the object of the search will pop into my head.  It surprises me when it happens, but I can almost always rely on its happening.
And if it doesn't, there's always the Google machine.
By the way, the New Yorker cartoon at the top was posted on our refrigerator door in Columbus for many years.  Is there any husband who has not done this?  Is there any wife who has not witnessed it?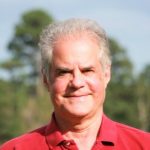 Jeff Gerken
Characterizations: funny