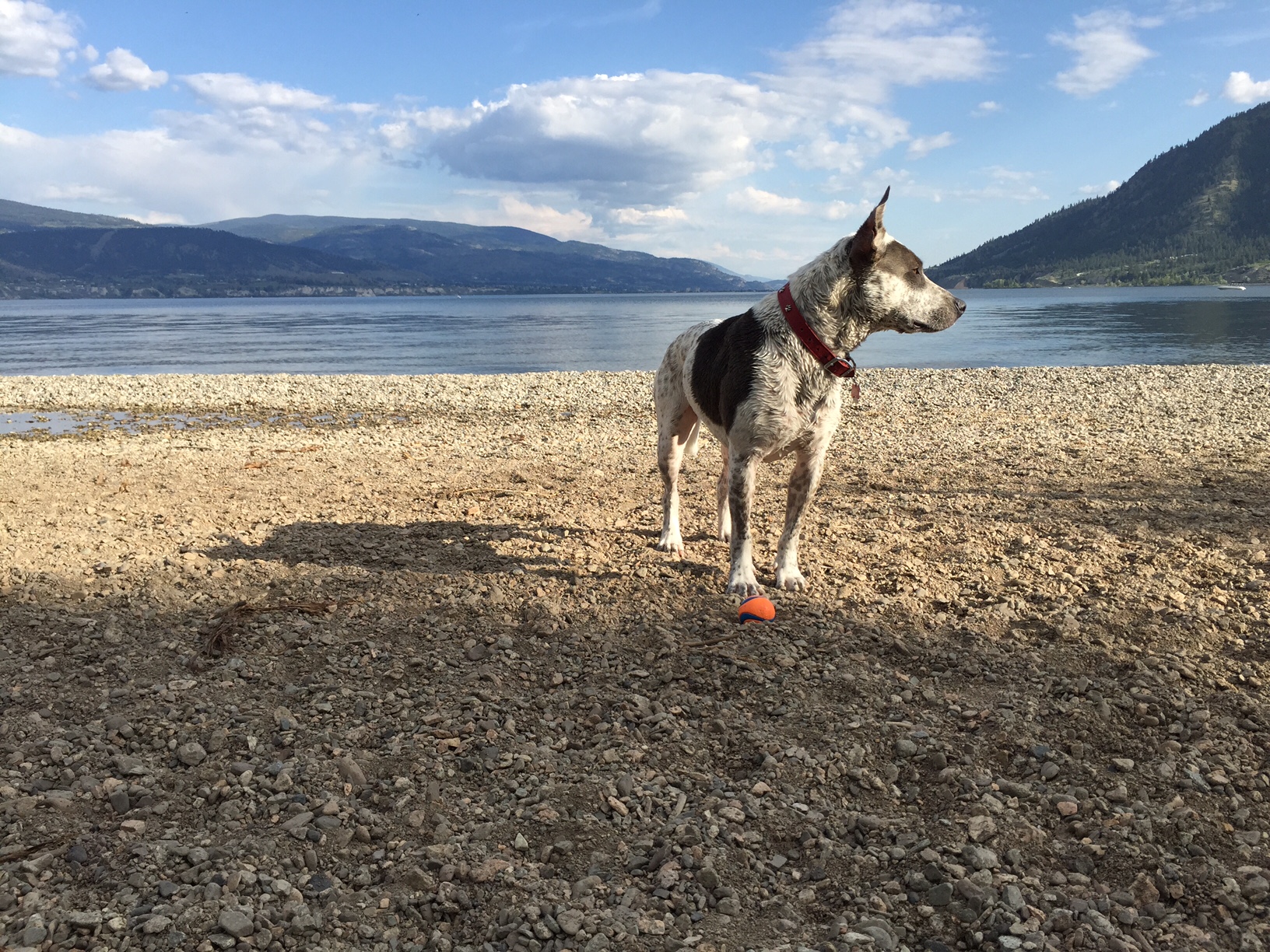 A litter of kittens frolicking in the California sun, named by my teenaged aunt Susan:  Peanuts, Schroeder, Linus and Charley Brown.
Left behind when his family moved, we inherited the tawny pai dog.  Feral and battle-scarred, a forever stray who one day vanished.  Bishkar.
Gray and white cat, clawing, meowing, rubbing, always knowing how to be just in the right/wrong place.  "Stop that, Zelda!"
A marriage breakup left her stranded on the back patio in Pinole, a "pet-quality" Wheaten terrier, but she was perfect.  She bounded to greet me with little cloud paws around my neck; she was born on my birthday.  She learned about Oakland street noise and barked at hawkers of religious tracts.  She had been Buffy; we called her Buddy.
The neighbors got a cocker spaniel, named Betty.  Betty Cocker??? Buddy and Betty side by side.
The dog trainer touted him as a charismatic standard schnauzer puppy whose person had died.  After being farmed out to ignorant relatives who kept him in a warehouse, he became "nutso", but we didn't know enough to see it.  Escape artist, wanderer, skittish PTSD dog, it took years to earn the trust in his searching deep brown eyes, as he laid his head on your knee.  From this miscreant with a long rap sheet, we learned how one can forgive an abuser, repeatedly.  He came as Eddie–but "Buddy, Betty and Eddie" was too much.  And so, Jack.  Jack the nipper.
Born on an Idaho farm, betrothed to a pipeline contractor's dog, she was a red heeler, tail bobbed, a cattle herder by nature.  Serious, resourceful, smart, and an excellent mother, she whelped 9 puppies in one litter, all girls.  Xena, Gabrielle, Comet, Fran, Dot, Wink, Spot, L'il Cub, and Narf. A true gem, Ruby.
The rebellious sixth puppy was curious, quirky, a brilliant frisbee catcher, fiercely loyal and a badass with other dogs, including his mother, satisfied only when he became the sole dog in the house.  A marking over one eye and a pirate patch, Wink.
He was a stray, most likely cattle dog and pit bull, from rural Delano in California's San Jaoquin Valley.  For two months, he was spared death in the animal facility, until a rescue group volunteer transported him in a light plane up to the Bay Area.  Wary, fearful of water fountains, keeping his own counsel, but mellow with other dogs, the street people called him "awesome".
We drove him to Canada where he met snow, stairs, stuffed animal toys to carry gently everywhere, and his beloved cattle dog girlfriend. Drive near her street and he stands alert.   On seeing her, bursting with joy, he leaps from the car, and they romp together, share toys, sleep in a heap, and start again.  Say her name and his ears prick up.  He is Joaquin. She is (what are the odds of this?) River.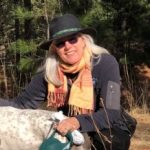 Khati Hendry
Characterizations: right on!, well written