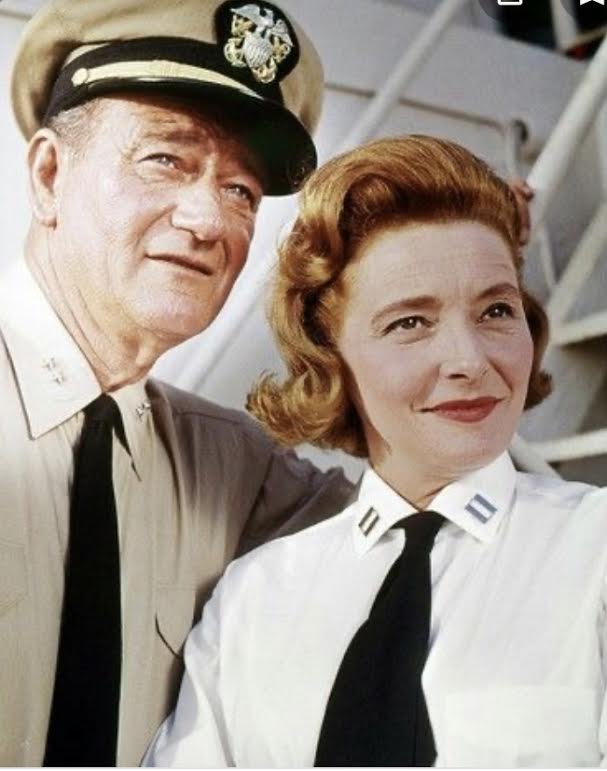 Until her death ten years ago, we lived a few blocks away from Patricia Neal in downtown Edgartown, where she had been been a fixture for years. She often sat on her front porch and was pleased to say "good morning" to all who passed by. But the "Martha's Vineyard way" was to not impose on the celebrities, no matter how visible they were. They came to the island for rest and respite and we all respected that.
We loved her in all her movies, even heard her speak at Brandeis once, after watching "A Face in the Crowd". It was late in her life and she freely offered the information that Gary Cooper (though a married man) was the love of her life. She was charming and pulled no punches.
Years earlier, while channel surfing, we had come across the Otto Preminger pot boiler "In Harm's Way", a World War II movie starring her and John Wayne. It is very long and we were got so caught up in it, that we postponed going out for pizza for our kids; who's hungry anyway? Through the years, we watch it over and over again. We even bought the DVD. It is one our guilty pleasures.
So imagine my delight when, perhaps 17 years ago, I ran into Ms. Neal in the local grocery store. She looked every bit the movie star, wearing a smart pant suit, nice white beads and a white turban; not like the rest of us, in shorts and t-shirts on a hot summer day. She was pushing her cart with the help of her companion, necessitated by her declining health from the stroke she had suffered years earlier. I knew it wasn't proper etiquette to approach her, but I just couldn't help myself.
"Excuse me, Ms. Neal. I just had to tell you how much my husband and I enjoy your performance in In Harm's Way. We get caught up in it every time we see it."
She straightened her posture to "Movie Star" and brightened up. "Yeah, that was a good one. 'Oh Rock!'" (Rocky was John Wayne's character, she was quoting from the movie…I loved it!)
She didn't win her Oscar for that movie, but it didn't matter, I had offered a moment of appreciation for a long-ago performance and, rather than being put-off, she seemed to really enjoy it. I know I did. A rare moment with one of the greats.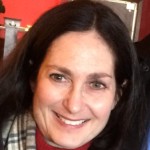 Betsy Pfau
Retired from software sales long ago, two grown children. Theater major in college. Singer still, arts lover, involved in art museums locally (Greater Boston area). Originally from Detroit area.
Characterizations: right on!, well written