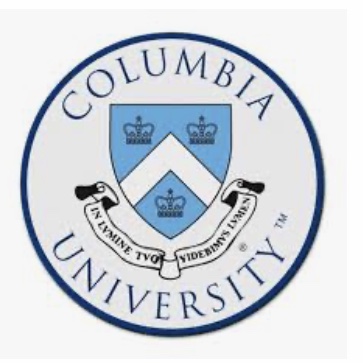 I can't let this week's Libraries prompt go without thinking about my time in library school.
I was an English lit major in college and on track to teach high school English.  But an aunt and a family friend were librarians and they both encouraged me to consider that field.  It sounded perfect!
I applied to the graduate library programs at Simmons in Boston and also at Columbia.   I'm a New Yorker and had stayed put as an undergrad, living at home and commuting to NYU's then uptown campus on University Heights in the Bronx.   So I thought it was time for an out-of-town experience and living in Boston for a year was appealing.
But Columbia won out – it was reputed to have the best library program and I'd have an Ivy League degree to boot.  And although Columbia was an easy commute from my parents' Bronx house, they agreed I could live on campus.  So in September of 1964 I moved into Johnson Hall, a dorm housing students from all of Columbia's graduate programs, a wonderful cohort of bright, interesting women.
The 60s political scene added to the energy on campus and the activists were gearing up for the protests and sit-ins that rocked Columbia a few years later.  But in a dozen classrooms on the 6th floor of Butler Library,  high above the reading rooms and the stacks,  things were still pretty quiet as we eager young grad students began our studies at the School of Library Service.
Of course I have many memories of that time, academic and otherwise.   Like everybody else, my classmates and I drank beer at the bars on upper-Broadway,  but every Friday afternoon after our last class,  we elite future-librarians would join the dean of the library school to drink sherry.
In the decades since those pre-Internet days, the library field has changed drastically, and it may be hard for non-librarians to imagine what exactly we studied and how demanding were our courses,  but believe me, we worked hard and had wonderful and inspiring teachers.
On the first day of classes I  remember one professor who stood  in front of the room holding a large book aloft in his hands.  Then,  as we all gasped in horror,  he ripped the book in half.
"Books are made of nothing but  paper and paste.",   he said,  "The ideas inside are what you must commit  to preserve."
Our roomful of budding librarians vowed that we would.
Dana Susan Lehrman
Dana Susan Lehrman
This retired librarian loves big city bustle and cozy country weekends, friends and family, good books and theatre, movies and jazz, travel, tennis, Yankee baseball, and writing about life as she sees it on her blog World Thru Brown Eyes!
www.WorldThruBrownEyes.com
Tags: Librarians