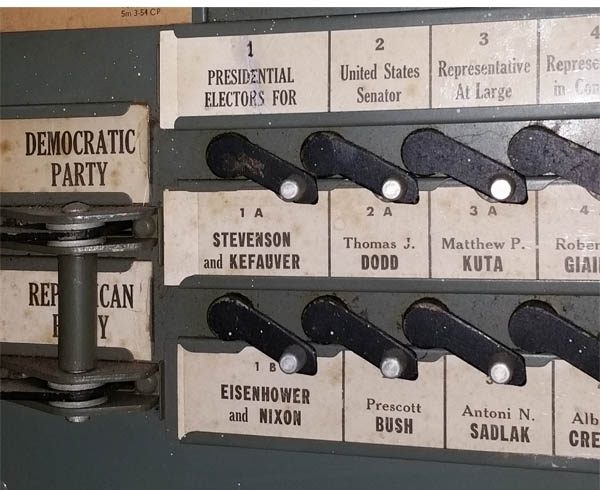 The 26th Amendment to the Constitution, giving 18-year-olds the right to vote, was ratified in July 1971. That meant that I could vote that November, at the age of twenty. Since I was registered to vote in New Jersey, but was a senior in college in Massachusetts that fall, I must have gotten an absentee ballot. It was an off-year, and there wasn't anything memorable on the ballot, but I'm sure I wanted to vote anyway.
I turned 21 in August 1972, but it didn't matter any more, since you could now vote at 18, thanks to the 26th Amendment.
I turned 21 in August 1972, but it didn't matter any more, since you could now vote at 18. So I was able to vote in the June 1972 primary thanks to the 26th Amendment, whereas without it my first vote would have been in the general election that November, when the presidential candidates were Nixon and McGovern. The primary was on June 6th, and my college graduation was on June 15th, so I must have gotten an absentee ballot again. However, in November I was an unemployed college graduate living at home, so I know I was in New Jersey to vote in person in the general election. I consider that first in-person vote to be my actual first time voting.
It annoyed me that the eighteen-year-olds got to vote in that presidential election too, since I had had to wait until I was twenty-one for a presidential election.
The featured image is as close as I could find to the type of voting machines I voted on in that first election in New Jersey. (A careful look will show it is from Connecticut, with Thomas Dodd and Prescott Bush running for Senate, but Connecticut is pretty close to New Jersey.) It may not be clear in the picture, but you could either flip one large lever that controlled the whole row, thereby voting for all the Democrats or all the Republicans, or you could flip each small lever individually, allowing you to decide on each candidate separately. I always liked to flip each small lever, even if everyone I was voting for was a Democrat. When you opened the curtain of the voting booth, your votes were registered and the levers went back to neutral for the next person.

In 1972, in the New Jersey presidential primary, only Shirley Chisholm and Terry Sanford were on the ballot. I don't remember why this was the case, but I'm sure I voted for Shirley Chisholm, who got 67% of the vote. In the general election I voted for McGovern and Shriver, of course, although I was sad that Eagleton had been replaced by Shriver. I still have a McGovern-Eagleton button in my collection.
On my ballot was also Peter Rodino, running for a 13th term in Congress. He got 80% of the vote that year! He continued to serve until January 1989, twenty terms in all. He is best remembered as the Chairman of the House Judiciary Committee at the time of Nixon's impeachment, and watching those hearings, I was very proud that he was my Congressman.
Clifford Case, a liberal Republican (remember those?), was re-elected to the Senate that year. I'm sure I didn't vote for him, but he wasn't a bad Senator. However, that year was the last time the Republicans have ever won a U.S. Senate election in New Jersey.
Harrison Williams, the other New Jersey Senator, a Democrat, was not up for election that year. Ten years later he resigned from the Senate after he was convicted of taking bribes in the Abscam sting operation.
There were three measures on the ballot that November: a bond issue for improvements to highways and mass transit, a measure to allow bingo games for senior citizens, and a change in the terms of the Attorney General and the Secretary of State. I probably voted in favor of all three of them. The only one that passed was . . . legalizing bingo games for seniors.
And that is the story of my first time voting.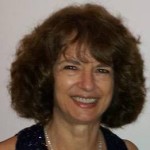 Suzy
Characterizations: been there, funny, moving, right on!, well written