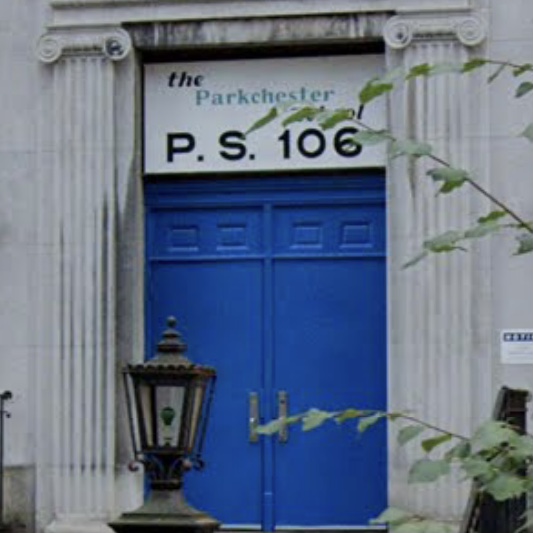 A few months ago I wrote about three places,  each of which I can claim as a home town.  (See Parkchester, Celebrate Me Home,  The Lady with the Torch,  Kente Cloth)
I was born in Charleston, SC yet for most of my adult life I've lived on Manhattan's eastside.  But the east Bronx neighborhood of Parkchester is where I spent my formative childhood and adolescent years,  and that's where some of my strongest connections and reconnections have been made.
After I was married and long gone,  my parents sold the Bronx house and moved back to the Rockaways where they had grown up and had met.   By then I no longer had friends or family in the old Bronx neighborhood,  and had few occasions to go back.
But early in 2010 a Facebook group called Parkchester Teens of the 50s posted the announcement of a Parkchester neighborhood reunion to be held in May.
Of course I registered for the reunion,  and every few days I checked the website to see who else had signed up.   Married women were asked to include their maiden names,  and as I scrolled down the growing list,  in my mind's eye I saw the faces of kids I hadn't seen in decades.
Then on a sunny May day,  more than 1,000 of us gathered on a large swatch of lawn in the midst of the beautiful Parkchester housing development that gave it's name to the surrounding neighborhood,  including the border street where my family had lived.
Four large tents had been erected on the lawn,  each marked with the name of one of the public or parochial grade schools that served our neighborhood.   We each headed to our own tent,  mine marked for my alma mater PS 106,  and there we sought out familiar faces.  And among the many now gray and balding heads,  we found one another.
Of course there were reunion activities scheduled throughout the day including a film about Bronx and Parkchester history shown at Parkchester's Lowes American theatre – where as a kid I ate innumerable bags of popcorn while watching innumerable movies.  The theatre –  closed to the public that day – is on East Avenue,  one of Parkchester's main shopping streets,  and is across from the small branch of Macys that,  as a wide-eyed young girl,   I thought was the grandest of emporia.
On reunion day East Avenue was closed to traffic and many food trucks were parked there to feed us.    And at one point during that wonderful day most of us walked down our own street and up to own house to look,  or if lucky when we rang the bell,  to be welcomed in by the strangers now living there.
Many of us had brought photo albums and yearbooks,  and we showed each other pictures on our cell phones,  and we reminisced  – about our teachers,  our childhood games,  our teenage romances,  how as inexperienced pizza-eaters we'd burn the roofs of our mouths with our first bite.
By 5:00 that afternoon the event was winding down and we exchanged phone numbers and emails,   gave each other final hugs,  and promised to keep in touch,  and in fact a group of us who reconnected that day have stayed in touch.  Since reunion we've been meeting several times a year for day trips and,  among other fun destinations,  we've gone  – appropriately – to the Bronx Botanical Garden for their delightful exhibits.
But on that sunny spring afternoon as I said my good-byes,  I just couldn't let that wonderful,  very emotional day come to an end.   So I invited two dozen or so old friends back to my Manhattan apartment for pizza,   and I called my husband and told him to order ten pies.
It wasn't Bronx pizza and it didn't burn the roof of my mouth,  but surrounded by those old Parkchester friends it tasted pretty good.
Dana Susan Lehrman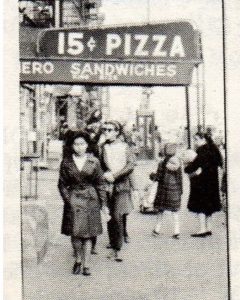 Dana Susan Lehrman
This retired librarian loves big city bustle and cozy country weekends, friends and family, good books and theatre, movies and jazz, travel, tennis, Yankee baseball, and writing about life as she sees it on her blog World Thru Brown Eyes!
www.WorldThruBrownEyes.com
Tags: Reunions, Bronx New York
Characterizations: funny, moving, well written