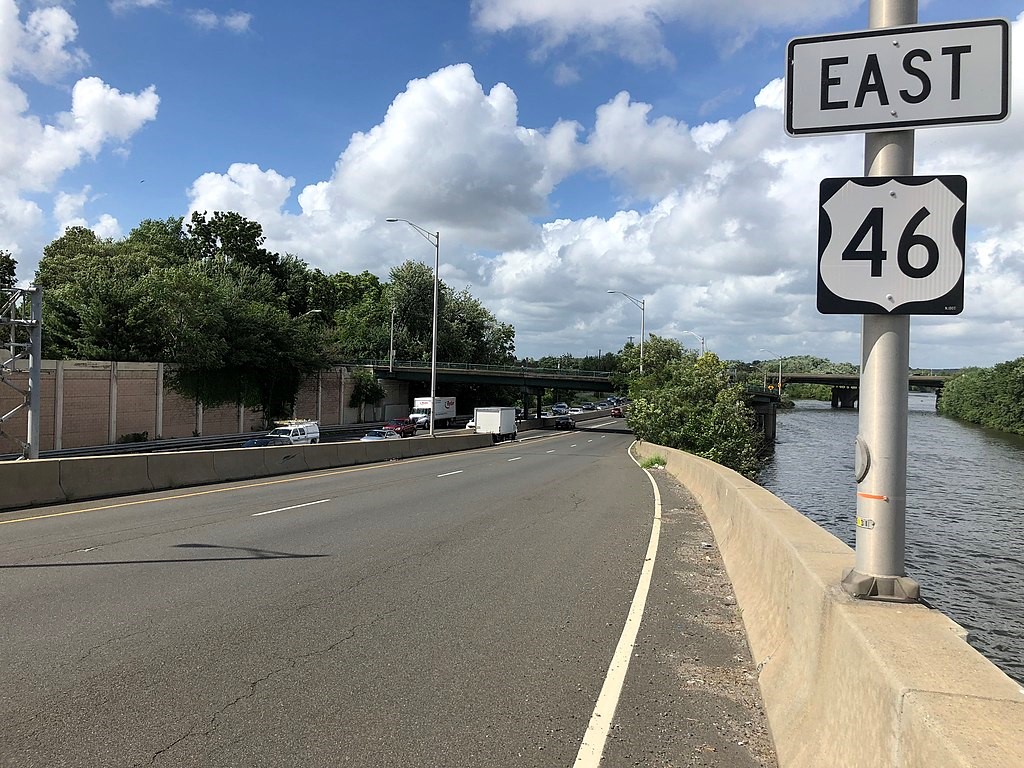 On a map, Route 46 is an east-west line connecting the entire state of New Jersey from the Pennsylvania border to the George Washington Bridge. Although its cousin, the Garden State Parkway, is better known, Route 46 was the go-to road from my early childhood in the 1950s to the day in 1972 that I left New Jersey for good.
Route 46 was the go-to road from my early childhood in the 1950s to the day in 1972 that I left New Jersey for good.
When I lived in New Jersey, the interstate highways there were planned but not yet built, so Route 46 took us everywhere we wanted to go when we traveled east or west. As a very young child, I remember going east on 46, crossing the George Washington Bridge, and then on to Mount Vernon, New York, to visit my grandparents. When I was in kindergarten, a bus heading west on 46 to Roseland took us on a field trip to Becker's Farm, where I saw pigs for the first time. That farm was replaced by housing by the mid 1960s.
During the summer, we often headed west on Route 46 to get rich, chocolately ice cream and milk shakes at Taylor's Dairy, on the way to Pine Brook. (Alas, my milk allergy cut short my ice cream enjoyment by age 11.) In my tween and early teen years, each summer weekday my mother drove my brother and me to day camp at Pine Brook swim club. The ride seemed really long on the way because both of us hated that camp. The ride back home seemed shorter and more pleasant. I have no idea of how long the ride really was.
My father used Route 46 for his daily commute west from our houses in Essex County (first in Verona, then North Caldwell) to his office in Parsippany. This area was considered almost rural at the time, the office being surrounded by trees and a beautiful lake. My dad appreciated the counter-commute because most people were driving east to New York City.
I don't remember a lot about the actual road conditions of Route 46, although my research indicates that we would have crossed bridges, and I do remember a variety of scenery. The memories surrounding these trips on 46 surprised me by how vivid they are, and none of my recollections of driving on an interstate highway are comparable. I guess for me the destinations were more memorable than the road.
Marian
I have recently retired from a marketing and technical writing and editing career and am thoroughly enjoying writing for myself and others.
Characterizations: been there, moving, well written