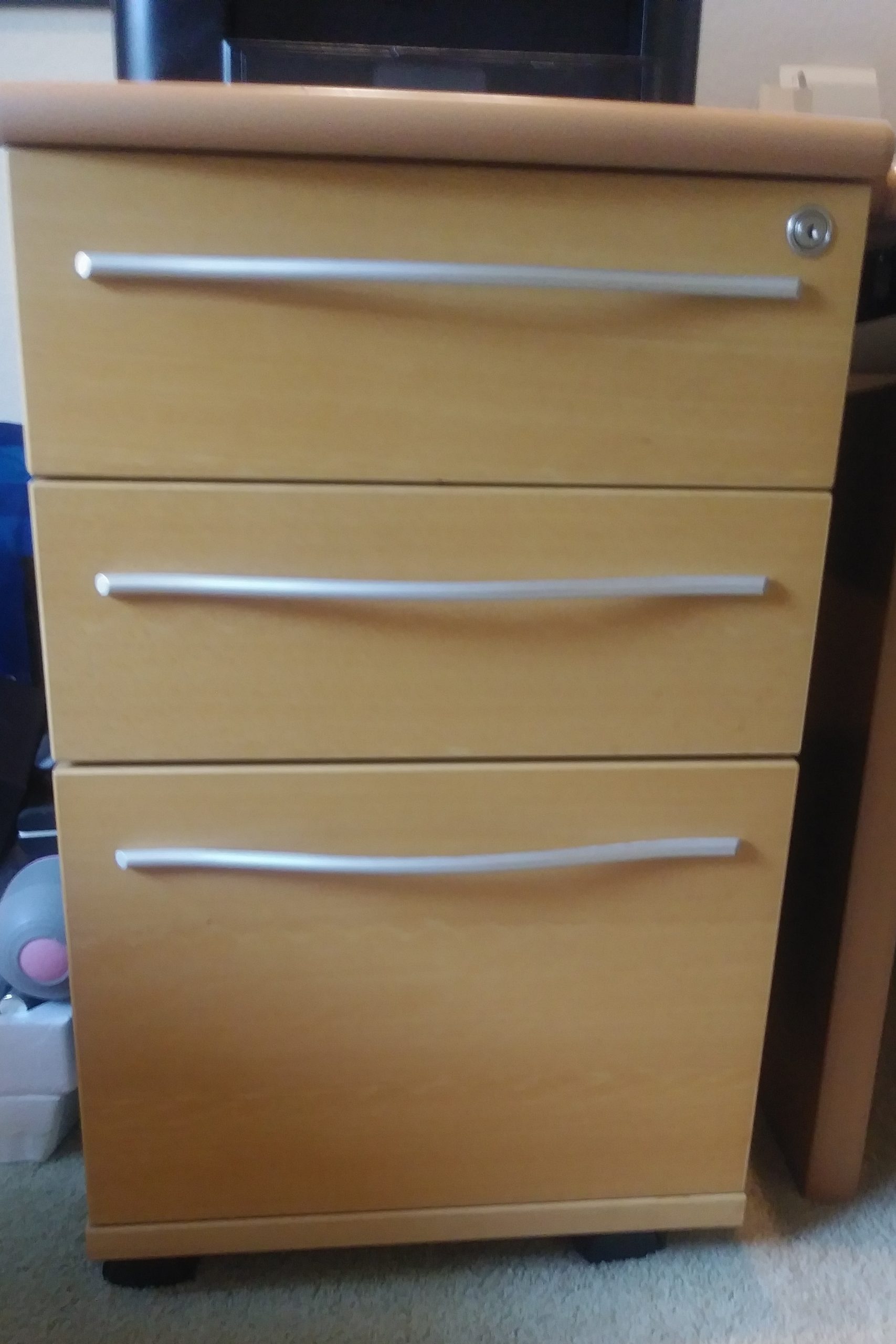 The year 2000 was a very exciting and happy one for me. I started dating "J," finally sold my old house in Menlo Park, and bought an easier to maintain condo in Los Altos. After a series of ups and downs, my business was growing again. The condo was technically a two bedroom because a long, narrow area off the living room had a sliding door, an egress window, and a tiny closet about 18 inches wide. This room made a perfect office. In the Menlo Park house, I had a motley collection of office furniture, either bought used, or in the case of my desk, a horrid metal item, "liberated" by my former brother-in-law from the State of California Facilities dump.
Most of the desks were beautiful, and one in particular stood out. I choked when I saw the price tag ...
Among the many unusual characteristics that J had was that he loved to accompany people shopping. Generally I don't like to shop with other people, but there was something about J's attitude that made shopping very pleasant. Soon after I moved into the condo, he commented that my business had been established for quite a while, and it was time to invest in some really good quality office furniture. Part of me resisted–after all, no one saw my office except me. But I hated that god-awful metal desk, so I agreed to investigate.
J knew a few elegant office furniture stores to check out. Given the financial stresses and strains I'd had in the previous decade, I'd never even entered such places. My money went to necessities, with occasional nice clothing for business and socializing. Most of the desks in these stores were beautiful, and one in particular stood out. It was huge and L-shaped, made out of solid maple, and would fit under the window and around the corner on the small wall of my office. It came with a rolling three-drawer file cabinet. There were shelves and slots in the back and underneath to manage wires and cables.
I choked when I saw the price tag–about $3,000. I'd never spent as much on anything at one time other than houses and cars. J encouraged me, reminding me that I could write the purchase off on my taxes. My business and I were worth it! After a few deep breaths, I handed the salesperson my credit card. The new desk turned out to be perfect in my new office, and I could leave the door open so it could be seen from my living room.
The relationship with J ended the following year, and the year after that I met Dick. In 2004, I sold the condo when Dick and I bought a house together. The new house, where we still live, has a "real" bedroom as an office. When I moved from the condo, I carefully measured to be sure the desk would fit, and emptied the contents into separate boxes because the desk is so large that I worried about its weight.
It turned out that the desk was heavier than any other furniture we moved. I remember wondering if the movers could even get it up the stairs. Once it arrived safely, the desk looked beautiful. After 22 years, it looks like I bought it yesterday, and its solid wood is indestructible. It is spacious enough to hold my printer, scanner, two computers, phone, radio, standing files, and anything else I want to put on it.
The desk turned out to be a great investment, very useful, and aesthetically pleasing. I am grateful to J for giving me the push I needed for what was then a big splurge.
Author's note: There is another story about how I ended up furnishing the rest of the rooms in the condo, which I'll write about in the upcoming prompt "Feathering our Nests."
Marian
I have recently retired from a marketing and technical writing and editing career and am thoroughly enjoying writing for myself and others.
Characterizations: funny, right on!, well written