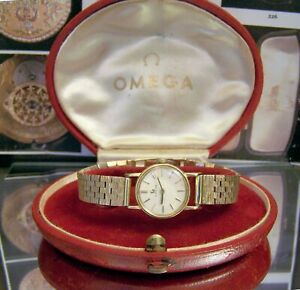 Daylight Savings Time starts tomorrow. Harumph! I expect that I will feel grumpy and out of sorts for the next week. It doesn't make sense to me why it is so disruptive, considering I am retired and not on any particular time schedule. I just know that every time we "spring ahead" or "fall back" it messes me up for several days.
Daylight Savings Time starts tomorrow. Harumph! I expect that I will feel grumpy and out of sorts for the next week.
People have such different attitudes about time. My first husband was always late. When we were dating, I almost broke up with him a couple of times when he kept me waiting for an inordinate period of time (cue The Kinks, "So tired, tired of waiting, tired of waiting for you-u-u"). My second husband is always early. Certainly preferable to being late, but I don't really like being early either. I always aim to be right on time.
As a small child, I don't think I had much conception of time. I have no specific memory of learning how to tell time, but it was probably after I started school. Every classroom had a big black and white clock on the wall, and we all must have wanted to know when it was time for recess or lunch.
The first watch I ever owned was an Omega, brought back from Switzerland by my parents when they went to Europe in the summer of 1962. I was eleven years old, about to start seventh grade, and very proud of this watch. I knew I needed to shake my arm now and then to keep it running. It was called self-winding, which meant that it was powered by the movement of the wearer's wrist, rather than having to be wound by turning the crown (the little knob that is also used to set the time) of the watch. That was a big advance in technology back then.
I have had many watches since that one. I cannot imagine not wearing a watch, although none of my children wear them any more. If they want to know what time it is, they look at their phones.
In my bedroom we have a clock that projects the time on the ceiling, which is useful when one wakes up during the night and is not sure whether it's time to get up or to go back to sleep. It also projects the outside temperature, and alternates between them every four seconds. Whenever I look at the ceiling, it always seems to show the temperature, and I have to wait until the time comes up.
Of course, in addition to thinking about the time of day, there is also time in the larger sense, measuring the span of years.
I was always surprised when my mother couldn't remember what year a certain event had happened. While I was in school, it was always so clear to me – that happened when I was in fifth grade, or the summer between ninth and tenth, or junior year in college. But once I was finished with school, I began to see how hard it was to place events in time. When my children were young, I could sometimes place events by where they were in school when it happened. But now there is nothing to anchor time. So often I have said "that was a couple of years ago," and someone will correct me and say "no, it was actually more like ten years ago" or even "twenty years ago," which is alarming when it just feels like yesterday.
I'm now on the committee planning my 50th college reunion. It seems impossible to me that those turbulent years, which I remember so vividly, could have been fifty years ago. I won't say that those memories feel like yesterday, but FIFTY YEARS AGO? That is mind-blowing.
During the pandemic, time has become much more nebulous. It was exactly two years ago this week that we felt the full impact of Covid-19. Everything in my world shut down between March 10 and March 13, 2020, as described in Don't Get Around Much Any More. For the first year, when I was sheltering in place or quarantining or social distancing, i.e. not seeing anyone, time seemed to drag on endlessly, because nothing was happening and we were just waiting for the pandemic to be OVER! The second year was filled with activities, mostly online or occasionally outdoors, and time moved a little faster. Still, after two years of this, I'm never sure what day or month it is until I check the newspaper or my computer. Frequently I even get the year wrong. Is this Covid brain, or just getting old? Maybe, contrary to what Mick made us believe back in 1964, time isn't really on our side.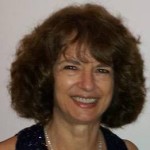 Suzy
Characterizations: funny, moving, right on!, well written