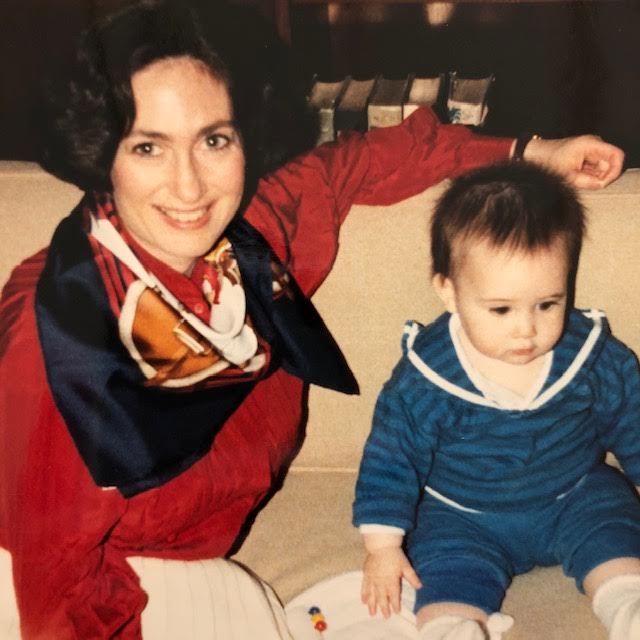 My mother graduated from The Ohio State University in 1935. She wanted to study modern dance in New York City and was forever grateful that her father cashed in his life insurance so she could have a year to do that. She studied with Doris Humphrey, whose most famous student was José Limón. Before heading to New York in the autumn, Mother spent the summer at Bennington with Doris, Martha Graham and many of the luminaries of that world.
She lived on that year for the remainder of her life. When it became clear that she would not have a career, she came back to Toledo and became her father's bookkeeper.
My grandfather, Samuel Stein, owned a jewelry store in downtown Toledo. It was prosperous enough to support him, eventually taking his son, my Uncle Joe, into the business too. He also owned the building and long after he was gone, when the building was sold, even I received a bit of money that, in 1976, became the seed money to begin our art collection. My grandfather died in 1964 at the age of 86. They were celebrating my grandfather's birthday in this photo, a year and a half after the end of the war (today is VE day) and six months after my mother married. My parents must have gone to Toledo for the celebration. That was the family store for two generations.
During World War II, my mother moved in with her sister and brother-in-law in Detroit and worked for the USO.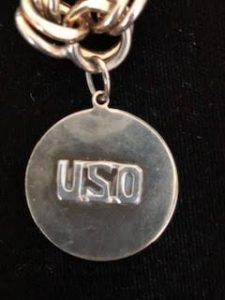 She continued there until she met my father, newly returned from the service. My parents' sisters were good friends and fixed them up. They met in February and married in June, 1946. They were both 32 years old. That was the end of Mother's working years. After that, she kept house, cared for my brother, who arrived in 1948 and me, in 1952.
Women of her era and social status usually didn't work for pay outside the house. They played bridge, mah jongg, cribbage, or something like that with their girlfriends while their children were at school, or they did volunteer or club work. My mother was an avid club woman for Jewish organizations: National Council of Jewish Women, Hadassah, Brandeis University National Women's Committee, which raised money for the school's library long before Rick or I were students there (though my interview was conducted by the president of the Detroit chapter). For much of our school years, she had a full-time maid who did all the house work (in the early years, the maid even did the cooking), so she occupied herself with these activities and caring for our needs. When I left for college, my father switched careers. My mother not only lost her primary care focus, but also, most of her household help (Dad ran the cost of the cleaning help through his business), so now Mother had to do more of the cooking and cleaning. She adapted as best she could.
I went to work two months after getting married. I did not land the job of my dreams and it took me some years to figure out a career outside of the teaching or acting for which I had trained in college. Dan and I were very young when we married, so wanted to wait before having children. Through some luck and hard work, I grew into an excellent tech sales person, one of the best on the East Coast. It was the era of "dress for success" for women in the work place.
I also had some problems along the way. I had an ectopic pregnancy shortly after joining MDS in 1981. It was very serious and I was out of work for close to a month. When we finally decided it was time to start a family, it took a long time for it to happen for many reasons. I was missing one Fallopian tube; both Dan and I traveled a lot. And, knowing what I know now, I was very thin, which cannot sustain a pregnancy. I didn't realize that at the time (and my doctor wasn't helpful), but when I reached 98 pounds (I had never weighed that much in my life), I finally became pregnant; a month after joining Pilot Executive Software, a start-up company in downtown Boston. I had been interviewing for a year. I told the company president in my first interview that I was trying (not something he was allowed to ask, but I thought I'd be honest). As the interviews dragged on and nothing happened for me, I let the whole discussion slide.
I was their 15th employee. They were concerned when I'd run to bathroom to throw up, but I assured them I wasn't contagious, so they figured it out quickly. I worked until two weeks before my due date and had every intention of taking four months of unpaid leave (they didn't offer paid maternity leave) and coming back. Until David arrived. And the stock option grant, dangled in my offer letter, but never confirmed, was finalized a few weeks later. I wrote about this company and the discrimination I endured in 60% of the Revenue, 40% Less Stock. 
I confess, I loved putting David in his stroller and walking around Boston, or putting him in his Snuggli to do errands. Living in Boston with a baby was wonderful. It was on one of those errands when I realized that raising this precious boy was the most important job I could possibly do and decided not to go back to work. At least for a while. As a management consultant, Dan traveled all the time. My sales job required much the same of me. I needed to be home, so I was.
We moved out of the Back Bay when David was 9 months old. Dan had spotted a buildable lot in prestigious Brookline, so we sold our beloved condo, rented a friend's home in Arlington who was on a yearlong job assignment away from home, as we waited for our new house to be built.
We changed direction and in December, 1986, moved to our current home in Newton. David was 15 1/2 months old and took his first steps a week later. I had no babysitting. Dan didn't believe in daytime help (his parents had no help he reasoned, why should I? It somehow didn't occur to him that his grandparents, aunts, cousins and his mother's high school friends all lived close by; babysitting was readily available). I was in a new location, not native to the area, had always worked, so didn't have a network of stay-at-home friends and we began serious renovations on the house two months later. I began to feel the itch to get back to work.
Dan came home one day with an offer. Someone within his company ran a group that offered executive meetings/training for large companies. They were packaged products, met at fancy golf clubs (they usually revolved around golfing), offered access to top thought leaders in the industry in the morning, great golf in the afternoon and fine dining and entertainment in the evening. They met twice a year with a hefty price to join the group. Ron (the person in charge) had one person already selling membership and needed another so he could expand. He invited me to come talk with him. I went in the next day with David in tow. Ron was sweet with David, who teethed on everything in my purse, and I came out with a job offer. He assured me I could do the work on the phone from my home. I made a minimum salary (enough to pay the nanny I wound up hiring) and commission on each sale.
I quickly learned that the other woman (who had previously worked with Ron) had already claimed most of the companies with whom I also had relationships, so that was the beginning of my problem with this arrangement. The second was that I am an IN-PERSON salesperson. I can do follow-up work on the phone, and set appointments (34 years ago, there was no email), but I need to be in front of someone to assess reaction in order to be successful, so the notion that I wouldn't be traveling was nonsense. The babysitter I'd hired had to come live with us, as I frequently had to run off to catch a flight and occasionally was out overnight. It was awful if Dan and I were both gone at the same time. David wouldn't let me touch him for a day or two. Ron expanded his offerings from just executives to heads of marketing and other divisions; each sold as a different product. But after 8 months, it was time for me to move on.
I contacted Barry, the sweet man who had hired me at MDS in 1981. It was now 1987 and he held a senior position at Cortex, a very odd company in Waltham. They had been in business for 10 years, but just gotten a big infusion of cash, acted like a start-up; never really clicked. But I liked many of the people there and began work in September, 1987.
I found the place totally disorganized. I did the best I could, had a few good clients (per usual, more than 30 years later, I am still in touch with one), sold a little, but they kept reorganizing, trying to figure out who they were, what they were. I finally threw in the towel and asked to be switched to marketing. I became the liaison to the user's group (surprising that they even had one) but found that I sat at my desk and made grocery lists and worried about my child left at home. By the fall of 1988 it was clear the company was in trouble. They ousted their president, my friend Barry took on more responsibility. And I was pregnant again. I had already told the powers-that-be that I would NOT come back to work after giving birth.
Rumors of lay-offs were rife. Barry called me into his office. He hinted around the edges about needing to get rid of three people. I looked at him with compassion. "It's OK, Barry. You can lay-off the pregnant lady. I won't sue you". "Oh thank goodness, Betsy! Now we can keep someone we really need."
Hmmm…well my marketing position wasn't as valuable as other positions, but they did have a User's Conference coming soon. I promised to make sure that it still went off without a hitch and Barry was grateful for that. He invited me to come to the big dinner at the mansion at the Crane Reservation in Ipswich. I told him I would if I felt well enough. I was in my first trimester and still pretty queasy. I did show up and sat with the head of the user's group, who didn't know I'd been laid off. I laughed it off and told him, since I was pregnant, that I far preferred to sit back with my feet up this time and wished them all well.
I've never looked back. I've devoted myself to volunteer work and caring for my children. I know I am lucky that we didn't need the income (though it was a while before Dan "allowed" me to have any daytime babysitting…my wonderful mother-in-law helped with that. She knew a Boston College student; the daughter of friends who became our first. Dan appreciated that I already knew someone when we wanted to go out at night). After the first, I regularly had some Friday help from terrific students just a block away. I could finally get my hair done or see the doctor without a child hanging off me.
And given all the diagnoses that Jeffrey wound up with, I am so grateful that I could be there for him every step of the way, from school pick-up (I would talk to the teacher at the end of every day), to supervising homework, to taking him to every therapy appointment, seeking out new doctors or treatments, or just being there for him, at any point in his, and now, her life. Being home made a big difference for my children.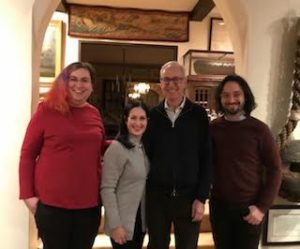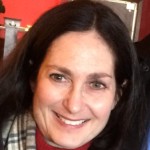 Betsy Pfau
Retired from software sales long ago, two grown children. Theater major in college. Singer still, arts lover, involved in art museums locally (Greater Boston area). Originally from Detroit area.
Characterizations: right on!, well written