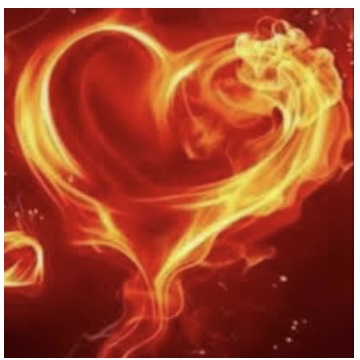 Originally published for the prompt In Trouble,  I hope you'll read or reread this story now!
Playing with Fire
As a child I spent summers with my family at my grandmother's small Catskills hotel.  (See My Game Mother,  My Heart Remembers My Grandmother's Hotel , The Troubadour,  Hotel Kittens, The Cat and the Forshpeiz and Our Special Guests)
One summer a family with a son about my age –  we both must have been 8 or 9 –  came to the hotel for a week or two.  His name was Miles,  and as we joked years later when we met by serendipity,  we were each other's first lover.  In fact I have only a vague memory of us "playing doctor ",   as Miles reminded me we did,  but I distinctly remember the day we got in a bit of trouble.
I don't know what we were trying to burn that summer afternoon,  but I remember kneeling on the lawn behind the hotel kitchen as Miles struck a match,  and suddenly to our horror flames began licking the grass.
No fire trucks arrived on the scene,  and luckily there was no big conflagration.  Rather I remember some hotel staffers rushing out from the kitchen,   putting out the fire with a hose,  and comforting two very frightened children.
I assume we were both punished and I doubt we ever did anything that naughty again,  but I know Miles' family came to the hotel for several summers after that and we continued our liaison.  Then,  when I was 11 my grandmother sold the hotel and our families lost touch.
By chance about 10 years later Miles and I were both taking the Graduate Record Exams in the same Columbia University hall.  No sparks flew that time, altho we did give it a try –  but that's another story!
– Dana Susan Lehrman 
Dana Susan Lehrman
This retired librarian loves big city bustle and cozy country weekends, friends and family, good books and theatre, movies and jazz, travel, tennis, Yankee baseball, and writing about life as she sees it on her blog World Thru Brown Eyes!
www.WorldThruBrownEyes.com
Tags: Fire